250 TOP COMPANIES TO WATCH IN 2023
- Meet the companies building the most impressive project in crypto -
Thank you to our Sponsor
We want to give a special thanks to our sponsor,Crypto.com, who are doing amazing work with mass crypto adoption via their easy-to-use mobile app, Visacards(with amazing rewards) and their crypto exchangefor more advanced traders.
The Badge
Every year at CryptoWeekly sort through our list of thousands of crypto companies and host lively debates over the Crypto250. This list is our interpretation of the top 250 companies in crypto. We would like to offer you our digital badge to recognize your tremendous achievements in building our collective, decentralized future.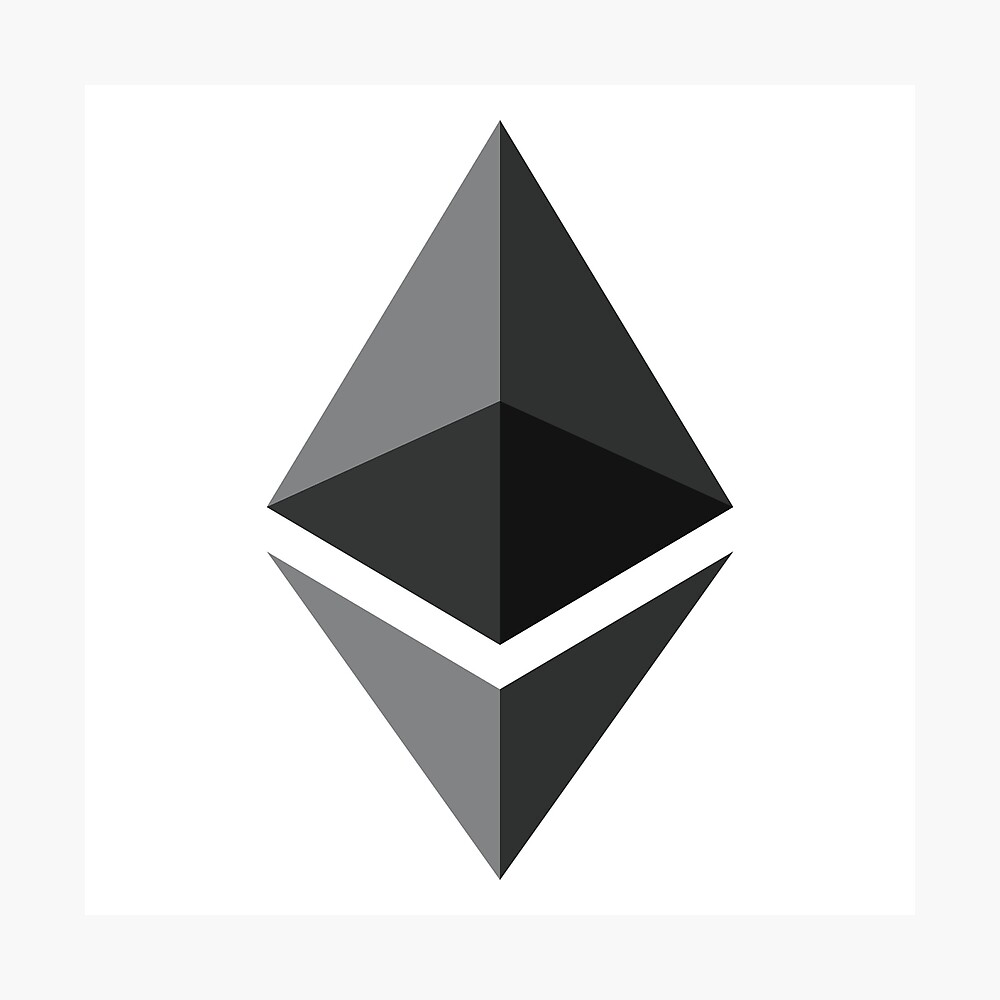 Ethereum
Ethereum is an open-source and global platform for decentralized applications. The platform is open to everyone who wants to develop on it and provides open access to data-friendly services and digital financial applications for everyone. What's best is no company or government has control over Ethereum. It is completely private as you don't have to provide your personal details.
Grayscale
Established in 2013, Greyscale is a digital currencies investment services company and a subsidiary of Digital Currency Group. Most notably, Grayscale manages the Bitcoin Investment Trust (GBTC); the first publicly-quoted Bitcoin investment vehicle and the first digital currency investment vehicle to attain the status of an SEC reporting company.
Chainlink
The decentralized oracle network of Chainlink offers tamper-proof and reliable inputs and outputs for complicated smart contracts on a blockchain. With this, you can start to build your universally connected smart contract. Chainlink is built on a flexible framework that retrieves data from any API, connects with the legacy systems, and integrates with all blockchains.
Coinbase
Launched in 2012, Coinbase is one of the most popular crypto exchange and custody providers in the world while simultaneously providing merchant payment solutions to enable crypto transactions. As of now, users can buy and trade 14 cryptocurrencies with both crypto and FIAT. Merchants can also use Coinbase to accept payment for their services.
Polkadot
Founded by Gavin Wood and the Web 3 Foundation, Polkadot is building a unified network of specialized blockchains through interoperability, scalability, and governance protocols. PolkaDot runs on proof-of-stake and operates two interconnected blockchains; it's central Relay Chain, and user-created Parachains.
Aave
Aave is an open-source liquidity protocol to earn interest on borrowing assets and deposits. It is one of the top emerging De-Fi cryptocurrencies. Aave is a decentralized lending system which lets you lend, borrow, and earn interest on cryptocurrency without a middleman. So, a borrower gets exposure to various cryptocurrencies without owning them directly.
Uniswap
Uniswap is a decentralized protocol developed for automated liquidity provision on crypto. It lets you exchange Ethereum tokens on the platform without trusting anyone with your funds. In the meantime, anyone lending their cryptocurrencies to special reserves is known as liquidity pools. In exchange for the deposits to the pool, they earn fees.
Gemini
Founded by famous crypto twins, Tyler and Cameron Winkelvoss, Gemini is a trusted next-generation cryptocurrency exchange and custodian service. Offering 14 trading pairs, Gemini prides itself on being a fully-regulated highly-secured crypto platform for all users, from beginner trader to institutions.
Bitmain
Bitmain is a global leader in the design and manufacture of application-specific integrated circuit chips for the mining of Bitcoin. Based in Beijing, the company has mining farms and R&D centers around the world, and operates two of the historically largest mining pools; Antpool and BTC.com.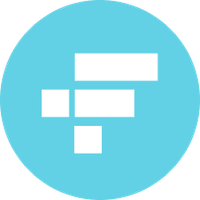 FTX Exchange
FTX Exchange is a cryptocurrency derivatives exchange company for cryptocurrencies, built to be powerful enough for professional trading firms. Backed by Binance, the exchange supports futures, leveraged tokens, and OTC trading, and has recently added PAX Gold futures to its list of available investments.
Kraken
Kraken is a very well-established crypto exchange, enabling the buying, selling and trading of a long list of cryptocurrencies, against various FIAT currencies, including USD, CAD, GBP and JPY. It has been recognized as the most secure and reliable exchange, having been the first exchange to pass a cryptographically verifiable proof-of-reserves audit.
Microstrategy
Microstrategy is a Bitcoin-laden publicly traded business analytics and mobility software platform lead by Michael Saylor. The company is most well known for being the first corporation to directly purchase and add Bitcoin to it's treasury reserve. In early 2021, Microstrategy held a "Bitcoin for Corporations" summit that attracted over 1,400 possible institutional and corporate investors.
Synthetix
With Synthetix, you can mint new crypto assets that mimic both crypto assets and real-world assets. It is one of the emerging numbers of DeFi or decentralized finance cryptocurrencies. Synthentix enables the services just with the help of codes. It is a collection of smart contracts that runs on the Ethereum blockchain.
Galaxy Digital
Founded in 2018, Galaxy Digital is a diversified financial services firm focused on the digital asset, cryptocurrency and blockchain technology industry. They aim to bridge the crypto and institutional worlds, offering asset management, principal investments, trading, and investment banking. The company is publicly traded and listed on the Toronto Stock Exchange as GLXY.
Stellar
Stellar is the open blockchain network for moving money without border friction. Users, institutions. And enterprises can create their own currencies on Stellar to send money globally and convert assets.

Pantera Capital
Founded in 2013, Pantera was the first U.S. Bitcoin investment firm and one of the largest institutional owners of cryptocurrencies in the world. By investing in companies and entrepreneurs alike, the firm is a catalyst for widespread blockchain adoption and innovation.
Square
A full suite of merchant payment services, Square offers point-of-sale solutions that incorporate everything from credit card payments to inventory tracking. Square has recently diversified its services adding Square Order, a pre-order system for customers collecting from food providers, and Square Cash, a simple way to send and receive money digitally.
Basic Attention Token
The Basic Attention Token (BAT) was created by Brendan Eich, the co-founder of Mozilla and Firefox. BAT utilizes the Ethereum blockchain and specialized web browser, Brave, to increase security, fairness, and efficiency of digital advertising. It's focus is on user attention and aims to efficiently distribute advertising revenue between advertisers, publishers, and consumers of online content.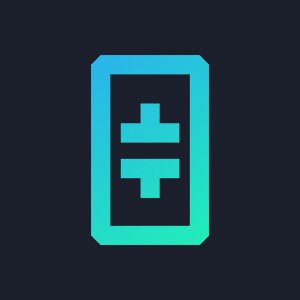 Theta
Theta is an open source, purpose-built decentralized video delivery network. It is powered by it's users and native token THETA. Theta enables decentralized streaming applications, such as esports, music, TV/movies, education, and more to be built on top of the platform.
Consensys
A global leader in the development of Ethereum blockchain technology, ConsenSys aims to usher in the dawn of Web 3.0 by building the tools to accelerate this process. Developing platforms, software, and blockchain applications, ConsenSys also prides itself on its provision of in-depth blockchain education.
Litecoin
Litecoin (LTC) was one of the earliest altcoins to emerge on the crypto scene. Often referred to as the "lighter version of bitcoin", Litecoin was created from a copy of Bitcoins source code and shares many similarities. Where it differs however, is in speed and transaction throughput. LTC was build to be a more practical and scalable medium of exchange, with a faster block generation time and increased maximum coin supply.
Yearn Finance
Yearn.Finance launched by Andre Cronje in early 2020 is an Ethereum-based protocol that focuses on offering the users access to the highest yield on deposits of stablcoins, ether, or altcoins. The main feature of the protocol is Vault. The funds deposited are managed by a strategy that helps in minimizing risk and maximizing yields.
Circle
Circle offers blockchain solutions to improve digital asset management and use. Users can enjoy easy, quick money transfers across the globe using Circle Pay, as well as Circle Invest, a crypto-trading desk with high liquidity to trade a variety of crypto-coins (Circle Invest) and access to OTC trading services (Circle Trade).
Compound
Compound is a blockchain-based and decentralized protocol that lets you lend and borrow cryptocurrencies. Locking your cryptocurrency with Compound is just about your money in the savings account. But instead of depositing it in the bank, you send it to Compound wallet. Just as lending money to the bank, you start earning interest for your crypto.
Draper Associates
Draper Associates was founded in 1985 by Tim Draper and is an american seed-stage venture capital firm that helps entrepreneurs. Te firm specializes in technology and blockchain, investing in the likes of Coinbase, OpenNode, Ledger, Tesla and SpaceX. Draper was an early advocate of bitcoin and purchased roughly $250,000 worth when the price of a single bitcoin was $6.
Crypto.com
Founded in 2016, Hong Kong-based Crypto.com aims to encourage the mass adoption of cryptocurrency via its easy-to-use payment solutions. Offering an app for trading and paying in crypto, Crypto.com also offers a Visa card for direct crypto card payments, as well as the Crypto.com Chain for free global transactions.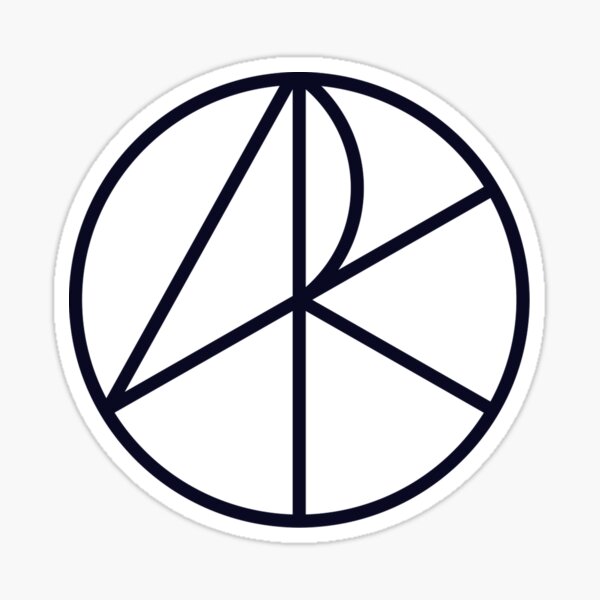 ARK Invest
Ark is not your traditional investment manager. The world is changing rapidly. While traditional investors seek safety in benchmarks and passive strategies, ARK believes this behavior is counterproductive. Innovation is causing disruption and the risks associated with the traditional world order are rising. They strive to invest at the pace of innovation.
Blockchain.com
Serving 144 countries worldwide since 2011, Blockchain.com is one of the longest-running crypto Exchange and wallet services. Offering 22 currencies for exchange, Blockchain.com also provides an institutional platform for trading and storing crypto, as well as keeping up to date with current blockchain research.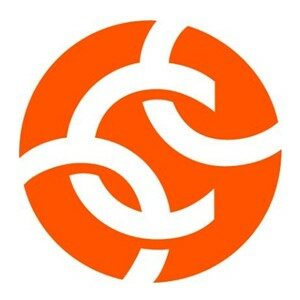 Chainalysis
Chainanalysis is a blockchain analysis company offering data, software, and research to companies in the public and private sector. They provide investigation, compliance and risk management tools to help advance crypto adoption and regulation.
Blockfi
Blockfi offers USD loans to crypto-asset holders in 35 US states, using digital assets as collateral. The non-bank lender aims to increase the liquidity of crypto-assets while acting as a secure custodian service.
CoinShares
CoinShares is a prominent digital asset management and investment firm seeking to expand access to the digital ecosystem. Their various offerings included a regulated bitcoin hedge fund, exchange-traded bitcoin and ether funds, advisory services, index strategies, and more.
Polychain Capital
One of the most famous blockchain venture capital firms, PolyChain Capital aims to provide its investors with extremely high returns by funding the most promising next-generation blockchain and cryptocurrency projects. Founded in 2016, Polychain Capital offers seed-stage investment, with $175 million in raised funds so far.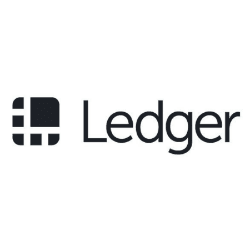 Ledger
Ledger is a blockchain development company that specializes in building security and infrastructure solutions for enterprise cryptocurrencies. Ledger utilizes its proprietary technology to develop blockchain dApps as well as having created a range of blockchain hardware and SaaS security solutions.
Coin Market Cap
Positioned as the world's most-reference price-tracking website for cryptoassets, CoinMarket Cap has quickly become one of the most trusted sources for users, institutions, and media looking to compare cryptoassets. The company was founded in 2013 and acquired by Binance Capital Management in 2020.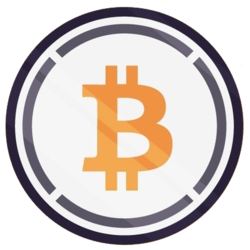 Wrapped BTC
Wrapped Bitcoin (WBTC) is the first ERC20 token backed 1:1 with Bitcoin, delivering the power of Bitcoin with the flexibility of ERC20. Through the use of smart contracts, WBTC brings greater liquidity to the Ethereum ecosystem and decentralized Exchange.
3iQ Bitcoin Fund
Founded in 2012, 3iQ is a Canadian Investment fund manager focused on providing investors with exposure to digital assets and the blockchain space/ 3iQ was the first fund digital assets fund manager to agree with the Canadian Securities Regulatory Authorities to manage a public bitcoin and multi-cryptoasset investment fund for Canadian investors.
IOHK
IOHK or Inside Outside is a tech firm dedicated to engineering cryptocurrencies and blockchain solutions for governments, corporations, and academic entities. IOHK is currently working on an open-source library for the Scorex project to promote universal composability to heighten cryptographic security.
A16Z Crypto
a16z Crypto is a venture fund structured to hold digital asset investments for 10+ years. They invest in crypto companies and protocols consistently over time, regardless of market conditions. In addition, they provide operational support to entrepreneurs and don't specify in one specific stage, asset type, or geographical region.
BlockTower Capital
Founded in 2017, BlockTower Capital is a cryptocurrency investment firm offering professional trading services and portfolio management of digital assets. BlockTower Capital offers projects early-stage investment to bolster blockchain startups attempting to roll out innovative solutions to the masses.
MetaMask
MetaMask is a bridge that enables users to run Etherum-based dApps in a regular web browser, instead of having to enter full Ethereum mode. MetaMask also offers an identity vault for users to manage multiple site identities.
Blockstream
Blockcstream builds Bitcoin and blockchain technology to reduce friction in the financial markets and to eliminate the need for trust. The development company works with companies to build a variety of blockchain products, from crypto wallets to p2p financing tools to enterprise-grade settlement networks.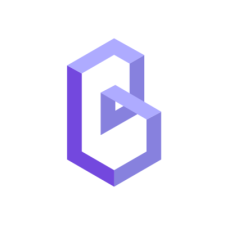 Band Protocol
Band is a cryptocurrency describing itself as a cross-chain data oracle aggregating and connecting APIs and real-world data to smart contracts. It allows blockchains to access data like weather and stock prices which are available through API. Band has been designed to be compatible with every blockchain development frameworks and smart contract.
EOS
Having devised the first high-performing blockchain platform for dApp development, EOSIO, Block.one is renowned for specializing in revolutionary open-source blockchain software publishing. Block.one is rapidly progressing with next-gen blockchain projects such as EOS VC for institutional investing, and Voice, a social media platform.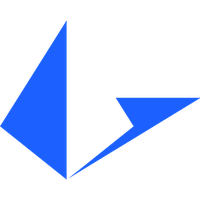 Loopring
Loopring is a decentralized exchange protocol that has been created to let users exchange assets across different Exchange. But it is not a decentralized exchange by itself. It facilitates decentralized exchanging with the help of ring-sharing and order matching technologies. So, it allows anyone to build non-custodial or throughput Exchange on Ethereum.
Tezos
Tezos is a secure smart contracts platform that focuses on digital assets and financial applications. Tezos highlights the importance of its native on-chain voting to ensure reliability by preventing forks.
Energi
Energi was founded by Tommy WorldPower and launched in 2018 as a versatile blockchain with the goal of delivering secure, decentralized solutions that eliminate the need for traditional financial institutions. Energi combines Ethereum-compatible smart contracts, on-chain givernance, a self-funding treasury, and a powerful layer 2 masternode to enable high transaction throughput and scalability.
JUST
JUST is a decentralized lending platform where users can stake TRX through the CPD portal of JUST for generating USDJ. It is dedicated to creating TRON-based DeFi protocols and plans to offer all-in-one financial solutions to the users. JST holders can take part in the USDJ currency system governance and achieve decentralized autonomy.
Prime Trust
Prime Trust is a regulated financial entity that provides infrastructure solutions for finance that help OTC desk, blockchain platforms, brokers, Exchange, and so on, stay compliant and offer reliably secure financial services on the blockchain.
Consensys Ventures
Launched in 2017, ConsenSys Ventures is the venture capital arm of ConsenSys, investing in pre-seed and seed stage Ethereum blockchain projects up and down the Web 3.0 stack. The company has more than 50 ventures under it's umbrella and is known for incubating some of the most used Ethereum apps, including Metamask, uPort, Gnosis, and many more.
Singularity Net
SingularityNet was founded by Ben Goertzel and is the world's first decentralized global AI Marketplace. Powered by it's native token, AGI, SingularityNet let's anyone create, share, and monetize AI services at scale.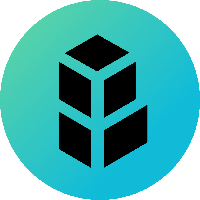 Bancor
Bancor Network is a decentralized financial network seeking to offer liquidity to micro and small-cap coins and return for the providers of liquidity. They are the leaders in this new wave of the decentralized financial system. The protocol had initially been developed by Eyal Hertzog, Guy Benartzi, and Galia Benartzi in 2017.
iExec RLC
iExec is a decentralized network giving applications access to trusted off-chain cloud computing and data. In exchange for it's native token, RLC, users can utilize the Ethereum-based network to rent serves, data, and applications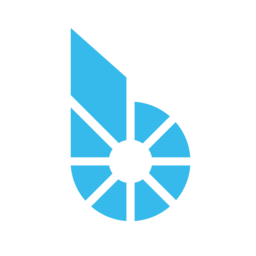 Bit Shares
BitShares is a decentralized cryptocurrency exchange which enables the users to trade cryptos and also traditional instruments just by transforming them to BitAssets. It is a part of the Microsoft Azure blockchain that was created in July 2014. BitShares is at the forefront of the battle for regulating cryptocurrencies.
IOTA
IOTA is the first open-source distributes ledger aimed at building and powering the Internet of Things. The feeless microtransactions inherent in the system enable effective and efficient machine-to-machine communication and super-speedy, scalable transactions of data and money.
Filcoin
Filecoin is a peer-to-peer network that stores files, with builtin economic incentives to ensure files are stored reliably over time. Users pay to store their files with miners, and these miners earn the native token FIL. Filecoin is based around hyper-competitive prices and versatility, allowing users to trade-off between cost, redundancy, and speed.
Lisk
Founded in 2016 by Max Kordek and Olivier Beddows, Lisk aims to serve as a platform for decentralized applications. It's goal is to allow developers o transfer coding skills more rapidly, enabling them to write programs using Javascript and Typescript - two languages widely used in web development. Lisk is powered by LSK and allows developers to create side-chains and provides leverage resources like the companies development kit and coding libraries.
Celcius
The Celsius Network is a peer-to-peer blockchain based lending company that facilitates the borrowing and lending of cryptocurrencies on a smartphone app. Users can earn rewards, borrow cash against crypto, and pay and transfer with the tap of a button. The focus on curated aspects of fair interest, zero fees, and lightening quick transactions to disrupt the traditional financial institutions.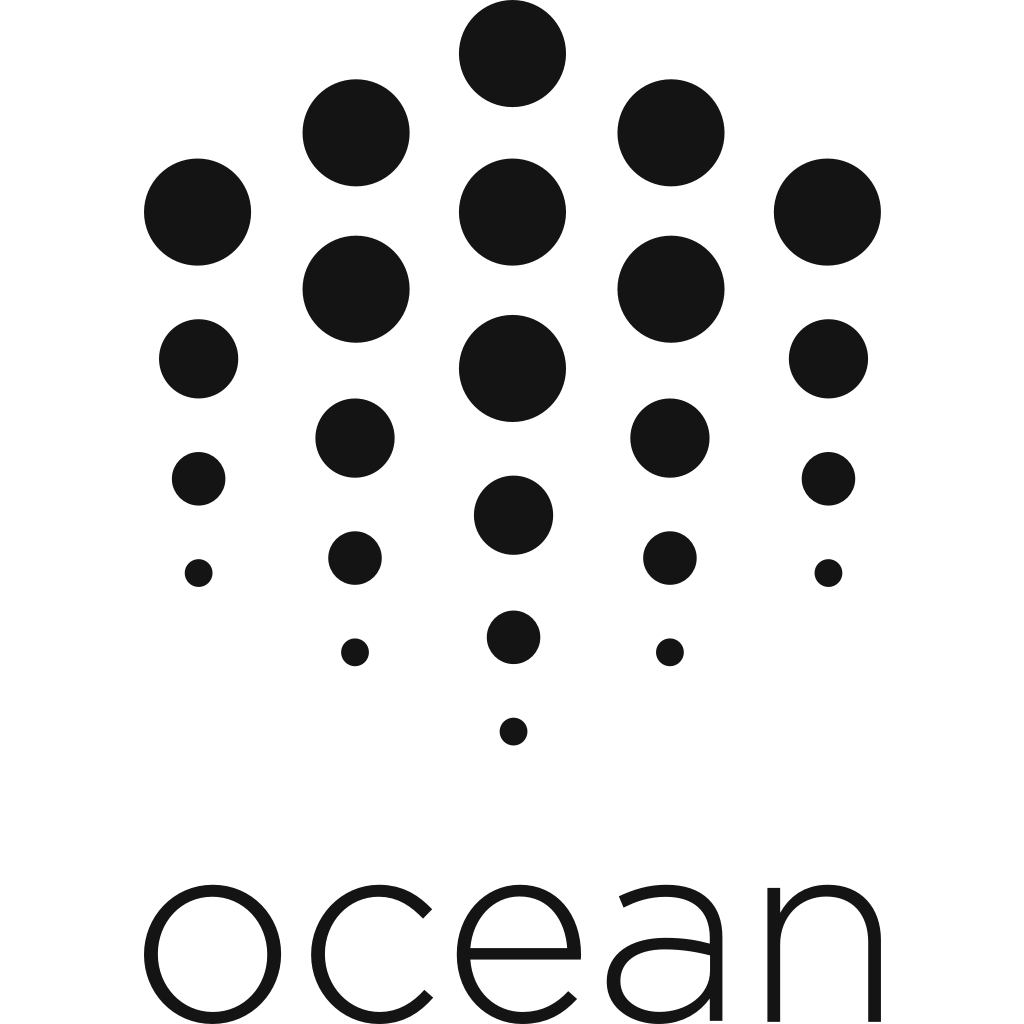 Ocean Protocol
Ocean Protocol is a decentralized data exchange protocol that breaks down data silos to enable AI access to Big Data sets while ensuring that people have control over their own data. In doing this, users can share and monetize their data, launching a worldwide data economy.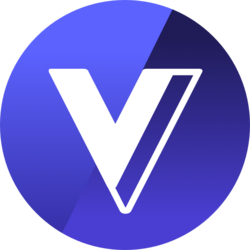 Voyager
Voyager uses a unique Smart Order Routing to take advantage of discrepancies between listed prices on cryptocurrency Exchange, providing a commission-free cryptocurrency trading platform for it's users. It's native token (VGX and sometimes BQX) powers the ecosystem and in addition to being an exchange, Voyager offers market data, interactive charts and research, and a competitive interest rate for staking your assets.
Curve
Curve is a software using multiple cryptocurrencies for operating an automated market focusing on stablecoins. It is one of the many decentralized finance protocols developed on Ethereum. Curve uses pools of cryptocurrencies offered by users, in exchange they earn fees through their deposits. It gives users the chance to earn fees on their assets.
Messari
Helping enterprises and individual traders make better decisions about the crypto space, Messari offers an open-source data library of metrics, analysis, and research on blockchain crypto projects. Mesari offers real-time overviews of coins and their movement, as well as a daily research brief.
Decentraland
Decentraland is an Ethereum-based blockchain platform where users can purchase, build and monetize virtual reality applications. It was created in 2016 and lets users purchase virtual land, known as LAND, in a 3D world using the native token MANA. Owners of LAND can freely create art, games, and applications, and earn income through their creations.
Bitpay
Founded in 2011, BitPay is aimed at institutions and organizations, offering Bitcoin payment solutions. BitPay also provides a Bitcoin wallet with top-level industrial-grade security called Copay.
The Graph
The Graph is an indexing protocol for querying networks like Ethereum and IPFS. The protocol organizes open source data and code, making it easily accessible to applications. The Graph allows anyone to build and publish APIs, called subgraphs, paving the way to a flourishing decentralized ecosystem of DApps.
Ziliqa
Ziliqa sets out to face on of the biggest challenges facing existing blockchain networks; scalability. Founded in 2017, the Ziiqua is a third generation blockchain and the first to implement sharding. The blockchain is separated into a network of nodes, called shards, to deliver a platform that is scalable without sacrificing security and decentralization.
Blockdaemon
Blockdaemon is the first full blockchain infrastructure and nodes provider for developers and enterprises. The easy-to-use system enables one-click deployment of nodes with simple management and configuration.
CoinList
Born from a collaboration between Angel List and Protocol Labs, CoinList provides a decentralized platform that enables new crypto companies to run and manage token sales. CoinList also provides projects with help with compliance and technical issues to improve the overall success of token sales.
Huobi Global
China-based financial services company, Huobi Global offers a suite of crypto trading tools including its global exchange, wallet, and storage mechanisms. Huobi Global is also a prominent crypto investor, having funded more than 60 enterprises while offering compliance solutions to firms all over the world.
Elrond
Elrond is a highly scalable, fast and secure blockchain platform for distributed apps, enterprise use cases and the new internet economy. Powered by it's native token Elrong (ERD), the public blockchain is utilized adaptive state sharding and secure proof of Stake consensus for high-throughout performance, interoperability, and scalability. Elrond's mission is to create a decentralized network that competes with centralized ones on a performance level.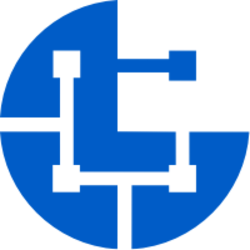 Parsiq
PARSIQ is a blockchain monitoring and workflow automation platform connecting on-chain and off-chain applications in real-time, providing transaction notifications for end-users. PARSIQ is powered by the PRQ token the protocol's features automate the blockchain analytics and monitoring process, providing customizable workflows with real-time intelligence
Thorchain
THORChain is a decentralized liquidity network with no wrapped or pegged tokens. It is a crypto network that aims to enable the exchange of assets across different blockchain networks in a non-custodial way. THORChain, founded in 2018, distributed rewards in the form of RUNE to users who add tokens to the liquidity pool.
Reserve Rights Token
Reserve is a flexible pool of stablecoins designed to reduce risk through diversification and decentralized governance. To everyday users Reserve is just an app for buying, holding, and spending digital US dollars.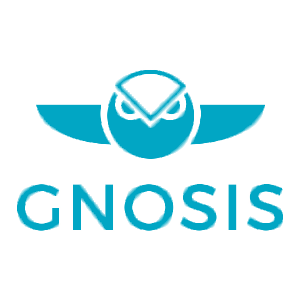 Gnosis
Gnosis is a new market mechanism that has been developed for decentralized finance. Its three interoperable product lines let you create, trade, and hold digital assets securely on Ethereum. The main benefit of GNO is to generate OWL tokens through staking. You can lock GNO for a specific time to earn rewards.
Avalanche
Avalanche is a protocol utilizing a pioneering new consensus mechanism combining the best of Classical and Nakamoto-based consensus, called Avalanche consensus. It strives to be the fabric for the global decentralized internet of assets.
Paxos
Paxos is a regulated financial institution building infrastructure to enable movement between physical and digital assets. They enable companies to offer cryptocurrency buying, selling, holding and sending capabilities within their own applications. Paxos also has it's own US backed stable coin, PAX, and a gold pegged PAXG.
Kava
With Kava, you can earn a high-yield on your crypto. It serves as a decentralized bank for the digital giving users with loans, stablecoins, and interest-earning opportunities for the crypto they have. Kava offers users on-demand capital whenever they need it. It is the next-generation decentralized lending platform trying to bring flexibility to the market.
Sushi Swap
Sushi Swap decentralized cryptocurrency that rewards people depositing cryptocurrency to offer liquidity to the protocol with ERC-20. You can use it for the governance of protocol. It consists of many asset pools and each of them contains two assets LINK and ETH. SUSHI is as easy to get as actual sushi.
Decred
Decred is offering a digital currency that rivals Bitcoin by solving the bottlenecks of BTC. Where Bitcoin is at risk of becoming a centralized currency due to whales and large mining interests, Decred implements an extremely democractic hybrid system of Proof of Work and Proof of Stake to ensure both miners and everyday users have an input. This helps to prevent forking and improves scalability.
NEO
Neo (NEO) is an open-source blockchain decentralized application platform founded in 2014 by Da HongFei and Erik Zhang. Since its rebranding to Neo from Antshares in 2017, the project's vision is to create a "smart economy" by utilizing blockchain technology and smart contracts to issue and manage digitized assets.
1 Inch
1inch is a DEX aggregator founded in 2019 by Sergej Kunz and Anton Bukov. It works out the best crypto prices across decentralized Exchange and lenders earn 1INCH tokens by providing liquidity to 1inch's liquidity platform. The platform launched its governance token, 1INCH, in December 2020.
Kusama
Kusama is a scalable network of specialized blockchains built using Substrate and nearly the same codebase as Polkadot. The network is an experimental development environment for teams who want to move fast and innovate on Kusama, or prepare for deployment on Polkadot. Kusama was founded in 2019 by Gavin Wood, founder of Polkadot and co-founder and former CTO of Ethereum.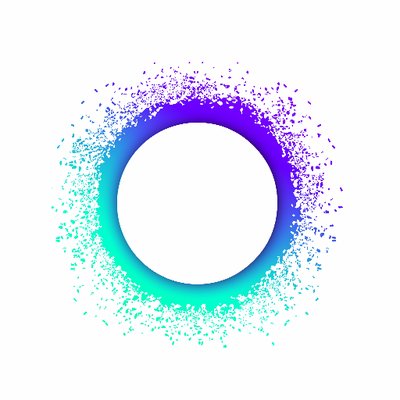 Holochain
Holochain is a system of distributed applications and developer tools that focus on users owning their own data and protecting their identity, without compromising scale or security. There are no ledgers or servers in the system, instead, taking an agent-centric route to data storage, sharing, and access.
Dapp Radar
Dapp Radar lists the most successful and popular decentralized apps, providing reliable information on their ranking, user volume, and company value. Listed by category or protocol, users can better access succinct comparison data for dApps for more effective and actionable market intelligence. Dapp Radar also gives users information about active AirDrops.
Blockfolio
Offering mobile portfolio management and tracking to millions of users, Blockfolio also provides real-time market data and insights, as well as news from top blockchain projects. Blockfolio is committed to providing this service for free to all users.
Digifox
Digifox is an all-in-one finance app (available on iOS and Android) that helps to grow your savings, simplify investing, and allows you to send and spend money anywhere across the world. Digifox is the brainchild of Nicholas Merten, a well-known international speaker and the Founder of DataDash, the largest cryptocurrency YouTube channel in the world with over 340,000 subscribers.
Arrington XRP Capital
Arrington XRP Capital is an early-stage venture capital firm specializing in funding blockchain and cryptocurrency projects and managing digital assets. Run by the founding CEO of TechCrunch, Heather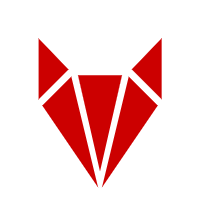 Redfox Labs
Redfox Labs builds-out and incubates proven internet business models in emerging markets. Their unique build-out incubator enhances proven business models by refining, customizing, and integrating emerging technologies. The result is market-leading applications with unparalleled product-market fit.
1confimation
Founded by Nick Tomaino and backed by individuals like Peter Thiel, Marc Andreessen, and Mark Cuban and institutions like Horsley Bridge and Runa Capital, 1confirmation is a venture fund with over $75M in AUM that supports exceptional founders fueling the decentralization of the web and society.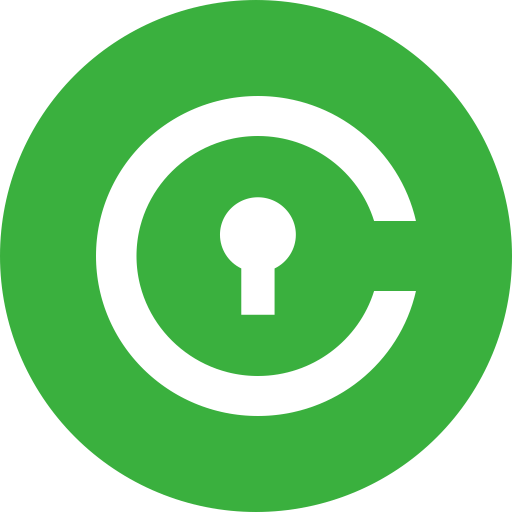 Civic
Civic (CVC) is an Ethereum token used to power Civic's identity verification protocol. Users who verify their information through Civic can then securely share both their info and the verification with service providers, reducing the need to constantly re-verify their identity.
Shakepay
Our unique build-out incubator enhances proven business models by refining, customising, and integrating emerging technologies. The result is market-leading applications with unparalleled product-market fit.
Waves
The Waves blockchain is designed to enable users to create and launch custom crypto tokens. Waves allows for the creation and trade of crypto tokens without the need for extensive smart contract programming. Rather, tokens can be created and managed via scripts that run in user accounts on the Waves blockchain. The idea is that the development of new tokens (and the applications that govern them) should not substantially differ from launching a traditional web application.
Protocol Labs
Protocol Labs designs blockchain protocols to solve existing challenges across a variety of industries. The company offers blockchain research, development, and integration of network protocols to improve user experience and encourage open-source collaboration.
Hegic
Hegic is a decentralized options trading platform on Ethereum. With Hegic, you can buy or sell put and call options for ETH and WBTC. Options in decentralized finance (DeFi) work best for those looking to speculate, hedge their positions, or provide liquidity. Hegic Protocol is an on-chain trading protocol that is powered by liquidity pools and hedge contracts.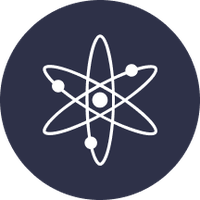 Cosmos
Addressing scalability, usability, and interoperability issues associated with traditional blockchain, Cosmos is providing a solution by offering an ecosystem of connected blockchains. This includes an SDK for building interoperable blockchains and An IBC portico for cross-blockchain communication. Blockchain Capital Blockchain Capital Founded in 2013, Blockchain Capital is offering entrepreneurs funding, expertise, advice, and tools to build solid blockchain businesses. One of the most established venture capital firms in the crypto space, Blockchain Capital has provided multi-stage funding to over 75 companies.
Tron
Founded in 2017, TRON Network is a decentralized platform aiming to create a global digital content entertainment system for affordable digital content sharing and storage. Founded by blockchain legend, Justin Sun, TRON Network was started by the non-profit, TRON Foundation.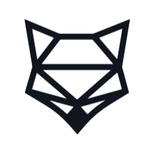 Shapeshift
Founded in 2014, ShapeShift is a crypto exchange solution that enables trading and storage of crypto for free, using its FOX token. The ShapeShift platform enables self-custody of crypto assets, while its daughter company, Coincap.io, offers real-time crypto market data for traders to get a clear picture of the crypto markets.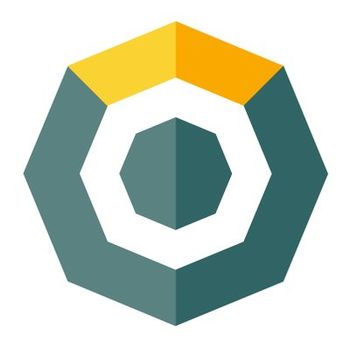 Komodo
Komodo is a secure, stable, and interoperable blockchain platform and ecosystem providing end-to-end technology solutions. With Komodo, projects can create their own blockchains and host token sales.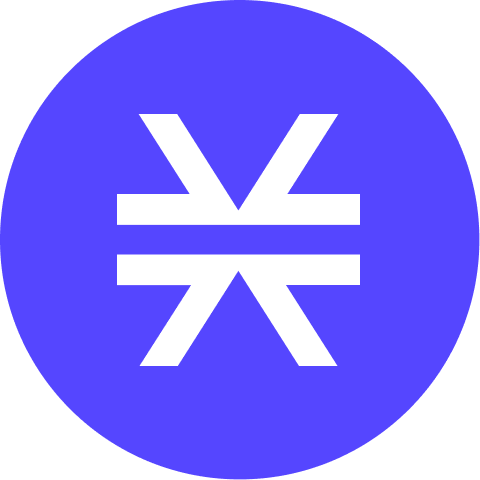 Stacks
Blockstack offers secure private data lockers that help to shield personal data from big companies. The company leverages blockchain technology to create tools and protocols that work toward an open internet that respects and implements fair data rights. Offering comprehensive software libraries, users can use Blockstack to develop blockchain-based applications
Matic
Matic offers scalable solutions for Ethereum that use the Plasma framework and PoS side chains for faster transactions across the infrastructure. The idea is to help developers significantly scale dApps, offering SDKs and APIs for fast, simple, dApps development. One of the major bonuses is that users can use their own tokens to settle network fees.
Matrix Patners
As company builders turned investors, Matrix Partners know the startup ecosystem from all angles. Founded in 1977, Matrix is an early-stage venture capital firm headquartered in San Francisco that places an emphasis on tech, software, and blockchain.
Satstreet
Satstreet is a high touch cryptocurrency exchange located in Toronto, Canada. They work exclusively with high net individuals and institutions to bring them exposure to digital assets.
Raven Coin
Ravencoin is a peer-to-peer blockchain, handling the efficient creation and transfer of tokens from one party to another. These tokens can have whatever properties the issue of the token decides - so they can be limited in quantity, named, and be issued as securities or as collectibles. You can make your own security token within minutes and have it trade worldwide.
Blockchain Foundary
Blockchain Foundry Inc. sets out to help businesses actualize their blockchain vision by changing the way their software is developed and data served. By leveraging the potential of blockchain tech, Blockchain Foundry helps organizations remove middlemen, clearinghouses, and other such mechanisms that negatively affect their bottom line.
Tellor
Tellor is a decentralized oracle network. It is a permissionless community of data providers, token holders, and validators. You only need 3 lines of code for integrating with Tellor for trustless and reliable data in the smart contracts. Tellor is a platform used for payments, security deposits, governance, and dispute resolution.
Blockchain Capital
Founded in 2013, Blockchain Capital is offering entrepreneurs funding, expertise, advice, and tools to build solid blockchain businesses. One of the most established venture capital firms in the crypto space, Blockchain Capital has provided multi-stage funding to over 75 companies.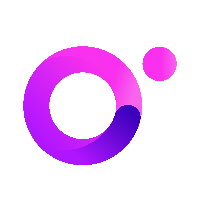 Orion
Orion is the future of trading. It is the first gateway to the whole crypto market. With this, you can enjoy endless liquidity in one platform. Orion Terminal aggregates bottomless liquidity seamlessly from all top Exchange, including decentralized and decentralized. So, you have rich trading tools in an easy to use platform.
Bitcoin Suisse
Bitcoin Suisse offers a suite of financial services to assist with the purchase, trading, and storage of Bitcoin. Bitcoin Suisse also offers assistance with collateralized lending, stablecoins, merchant payment solutions, and tokenization.
Balancer
Balancer is a software that runs on Ethereum and seeks to incentivize a distributed network of computers for operating an exchange where traders can purchase and sell all types of cryptocurrency. It uses a blend of crypto assets to offer this service and enables trading with any financial intermediary such as an exchange.
Sequoia Capital
Sequoia helps daring founders build legendary companies from idea to IPO and beyond. They have worked with the likes of Steve Jobs, Larry Ellison, Larry Page, and more. With a focus on seed and early stage firms, Sequoia has also invested in major crypt hedge funds and token start-ups around the globe.
Icon
ICON Foundation supports the promotion and development of the ICON network. It is one of the largest blockchains in the world with different governances to transact with one another without intermediaries. The ICON network has a range of independent blockchains servicing reputable institutions in the finance, insurance, hospital, and university sectors.
Harmony
Harmony is an open consensus aimed to support 10 billion users. With an open infrastructure and global marketplace, Harmony is aiming to create the infrastructure for decentralized economies around the world.
Amino Capital
AMINO Capital is a venture firm based in the United States, focusing on seed to growth stage investments in big data and data driven technologies. Since 2013, they have been early backers of next generation blockchain protocols. They helped launch the ICO of DFINITY and have participated in the ICO's of Kyber, 0x, Grid+, and more.
DigiByte
DigiByte is a rapidly growing open-source blockchain created in late 2013 and released in early 2014. After 7 years of forward thinking development, DigiByte has become one of the safest, fastest, longest and most decentralized UTXO blockchain in existence. Their token, DGB, is a highly scalable peer-to-peer digital currency that enables industry-leading transaction speeds with low fees.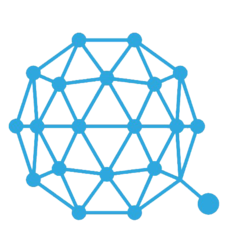 Qtum
Qtum is an open sourced public blockchain platform, leveraging the security of UTXO while enabling multiple virtual machines including EVM and the revolutionary x86 VM. Qtum is Poof of Stake based and boasts a Decentralized Governance Protocol (DGP) allowing specific blockchain settings to be modified by making use of smart contracts
1kx
As an early stage token fund, 1kx aims to offer a founder friendly funding source of tokenized projects built on the idea of incentivizing positive human behavior through the use of crypto.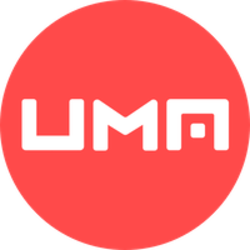 UMA
Universal Market Access or UMA is a protocol that is built on Ethereum allowing you traders to create a custom synthetic token. The platform lets you trade all assets using ERC-20 tokens without exposing the asset itself. It is a secure, flexible, and fast way to create synthetic assets on Ethereum.
xDAI Stake
xDAI Stake is a blockchain designed for inexpensive and fast stable transactions. It is used for payments, transactions, and deeds. xDAI Stake is the best cryptocurrency for everyday transactions and payments. It has extremely low fees and the payments are fast. xDAI Stake is a multi-chain staking token created to secure the payment layer.
Ledn.io
Ledn is reinventing financial services around cryptoassets for Canadians. It was the first company to announce Bitcoin-backed loans in Canadian Dollars, offering competitive rates and a simple application process. Ledn is designed to help Canadian investors 'hodl' their cryptoassets.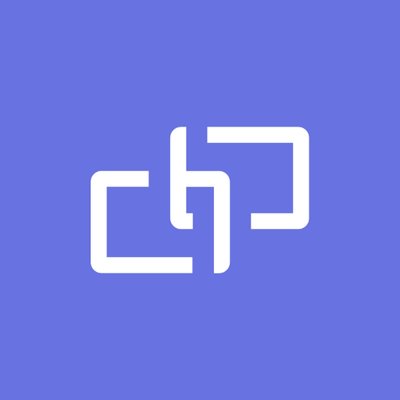 Hydro Protocol
With Hydro Protocol, DeFi developers will be able to create dynamic marketplaces for the decentralized assets they have. Using Hydro SDK, you will be able to launch your own decentralized exchange in just a few minutes. Hydro lets the existing platform bridge their liquidity easily into a decentralized market place.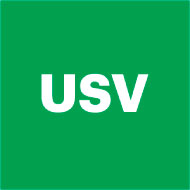 Union Square Ventures
Founded in 2003, Union Square Ventures (USV) is a thesis-driven venture capital firm that invests in companies that have the potential to fundamentally transform important markets. With a specific focus on Blockchain and Crypto, USV has invested in the likes of Coinbase, Protocol Labs, Stacks, and Algorand.
AltaIR Capital
AltaiR Capital manages funds that invest in the world's most promising companies with disruptive ideas and great return potential. They invest in early and growth-stage startup companies in various sectors. Their portfolio companies represent key players of the startup industry, top incubator graduates, and promising teams.
Elliptic
Elliptic provides blockchain analytics to crypto companies and financial institutions in order to understand risk and ensure compliance. Elliptic offers multi-currency coverage of most popular coins including Etherum, Bitcoin, Bitcoin Cash, and more. Offering auditable proof to comply with AML regulations and actionable intelligence between institutions, Elliptic aims to empower financial crime investigations teams.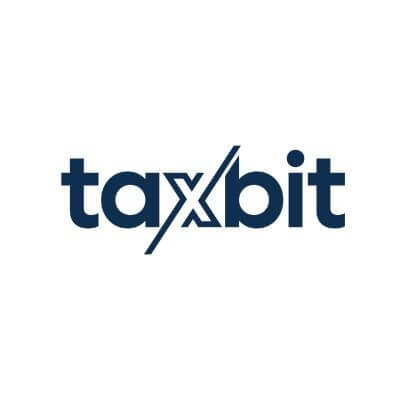 TaxBit
TaxBit has designed a cryptocurrency tax software to make submitting crypto taxes easier. Users can enjoy automatically generated tax forms and a full audit trail that pulls data streams from all Exchange and wallets and collates it into one easy-to-use platform with reliable reporting.
Wanchain
Wanchain is the cross-chain blockchain infrastructure created to facilitate asset transfers. It is one of the most advanced blockchain interoperability platforms. Wanchain locks your funds on the blockchain and manages the private key of the accounts through nodes. Wanchain hopes to replace the legacy banking system across the world with blockchain-based solutions.
Cream
Cryptocurrency is ruling everything around you and Cream has realized this. It is an ERC-20 token that has been developed on the Ethereum blockchain. This is given to users who interact with Cream Finance either by borrowing, lending, or providing liquidity in different protocols. It is a more equitably distributed COMP token of Compound Finance.
VeChain
VeChain is a blockchain platform designed to enhance supply chain management and business processes. Its goal is to streamline these processes and information flow for complex supply chains through the use of distributed ledger technology (DLT).
Angel List
AngelList is the parent company of AngelList Venture, AngelList Talent, and Product Hunt. They are dubbed 'The worlds largest startup community: and help millions of job seekers in the search, and companies launch over 100,000 products that will define the future of tech.
Cumberland
Cumberland is part of the DRW trading firm and has been at the forefront of cryptoasset trading since 2014. Cumberland is giving innovative investors frictionless access to the world of digital assets.
Loki
With Loki, you can trade and communicate with complete freedom. It creates privacy tools that ensure secure and untraceable transactions and anonymous communications. Loki is basically a private network allowing the user to communicate and transact privately over the internet. Loki is a privacy coin attracting a fair bit of interest in recent times.
Casper Labs
CasperLabs is developing its own fully decentralized, sharded blockchain that works with the CBC Casper Proof of Stake Protocol, and offers developers an open-source environment with high security and excellent throughout.
Near Protocol
Near Protocol is a new, decentralized, sharded blockchain built with developers in mind. The blockchain enables developers to write, test, and roll out dApps in minutes, thanks to computation being completed in parallel to speed up the process. In doing this, Near Protocol hopes to be the bridge that incites mainstream adoption of dApps.
Continue Capital
Founded in 2016, Continue Capital focuses on investing in global blockchain technologies, early-stage technology startup and providing Quant-Trading service. The firm is built to incubate and partner with ambitious enterprises that promote technological innovation, and on a mission to pioneer widespread blockchain adoption.
GV
GV, formerly Google Ventures, is the venture capital investment arm of Alphabet Inc., founded by Bill Maris, that provides seed, venture, and growth stage funding to technology companies. The firm operates independently from Google and makes financially driven investment decisions.
Dragonfly Capital
Managed by experienced VCs from the U.S. and Asia, Dragonfly Capital Partners brings together the leading participants in the decentralized economy. Our global ecosystem enables us to invest in and support the most promising opportunities in the cryptoasset class.

Serum
Serum is a cheaper, faster, and more powerful DeFi. This decentralized cryptocurrency exchange has been built on the Solana blockchain. It is one of the first prime projects to be developed on Solana. Serum is interoperable with other cryptocurrencies such as Ethereum and Bitcoin. It brings low transaction costs and unprecedented speed to decentralized finance.
Ripple
Focusing on banks and financial institutions, Ripple provides a blockchain-based payment system that enables seamless real-time global money transfers. Ripple also assists enterprises with cross-currency liquidity via their FX Market Making solution, as well as offering industry updates and market analysis through Ripple Insights.
Founders Fund
Founders Fund is a San Francisco based venture capital firm investing in science and technology companies solving difficult problems. The firm invests at all stages across a wide variety of sectors, including aerospace, artificial intelligence, advanced computing, energy, health and consumer Internet. The firm and its partners have been early backers of some of the most impactful companies of the past decade, including Airbnb, Facebook, Palantir and SpaceX. Founders Fund pursues a founder-friendly investment strategy, providing maximum support with minimum interference. Formed in 2005, the firm has more than $3 billion in aggregate capital under management.
Hydro Labs
Hydro Labs creates identity-linked blockchain solutions to store large amounts of cryptocurrency, make crypto payments, and store and send files on a decentralized network. HydroPay enables users to transfer small sums of money across a p2p network, while HydroDrive enables identity-linked decentralized storage of files. Hydro Labs crypto storage facility is called Vault, and offers biometric access for top security.
Jarvis Network
Jarvis Network works to bring decentralized finance to everyone. It bridges decentralized finance and legacy. Jarvis Network is a set of the protocol on the blockchain Ethereum that allows everyone to become a broker by financing and maintaining liquidity pools using stablecoins. The platform aims to welcome millions of investors and traders to DeFi.
Ceyuan Ventures
Ce Yuan Ventures is a Beijing-based early-stage venture capital firm focused on IT and emerging growth companies. We emphasize backing great teams, technology, and business innovation. Our mission is to assist entrepreneurs in creating and building world-class businesses. Our conviction, network of relationships, and grassroots culture give us the opportunity to discover the next big idea early.
Nano
Nano, formerly RaiBlocks, is a peer-to-peer digital currency. It is a decentralized, open-source cryptocurrency based on directed acyclic graph architecture, and released under the FreeBSD License. It operates without intermediaries by using a distributed ledger with a block-lattice data structure.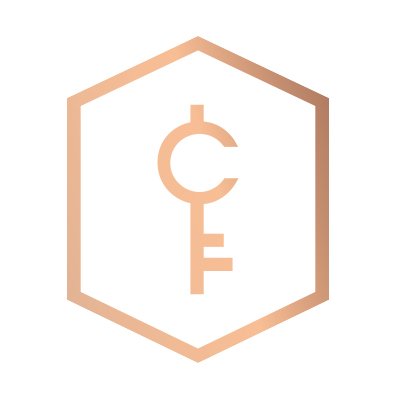 Crypto Finance Group
Based in Switzerland, Crypto Finance Group offers financial services to crypto traders and investors. These services include brokerage, storage, and asset management solutions.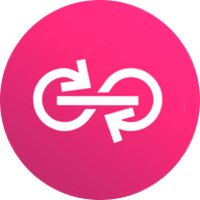 DFI. Money
DFI. Money is also called YFII is a well-known decentralized finance aggregator platform that has been launched in 2020. Apart from protocol changes, it also has newly released products, primary among them the Vault. The native token of this is YFII and is a fixed-supply token that liquid providers earn as per their network interaction.
CME Ventures
CME Ventures is the corporate venture capital and strategic investment arm of CME Group focused on building and managing a portfolio of external minority equity investments. CME Ventures acts as a bridge between core CME Group businesses and external partners to inform a firm-wide understanding of emerging market structure changes while investing in key areas of opportunity.
Collaborative Fund
We are an investment fund focused on supporting and investing in the shared future. The fund centers around two macro themes which we think will be driving business innovations in the coming years: the growth of the creative class and the concept of collaborative consumption.
TitanSwap
TITAN is a blockchain-based decentralized financial center that provides optimal liquidity solutions for different digital asset categories by adaptive bonding curve. It not only provides a user-centered decentralized exchange but also it is an aggregated liquidity pool that supports order smart routing.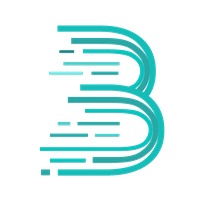 BitMart
BitMart is a well-known and respected digital assets trading platform that offers a range of investing tools, including spot trading, over-the-counter trading, decentralized trading, and whole-network trading.
Breyer Capital
Breyer Capital is a global venture capital and private equity investor focused on catalyzing high-impact social and for-profit entrepreneurs. Founded by Jim Breyer in 2006, we are passionate about making long-term, idea-driven strategic investments that support businesses and social entrepreneurs who share our commitment to making a difference.
Solana
Solana is a fast, secure, and censorship-resistant blockchain providing the open infrastructure required for global adoption.
Digital Currency Group
Digital Currency Group is predominantly a seed-stage investor for digital currency projects. On top of this, Digital Currency Group also runs the biggest digital currency asset management company, Grayscale Investments; the notable bitcoin brokerage, Genesis Trading, and CoinDesk, the leading media platform for crypto-related news stories.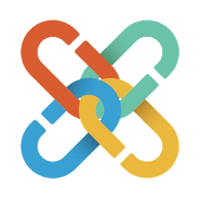 ChainX
ChainX, one of the earliest projects to launch in the Polkadot ecosystem, is committed to the research and application of Bitcoin Layer 2 expansion, its growth as a digital asset gateway and becoming a Polkadot second-layer relay chain for cross-chain asset exchange. A true pioneer in the development of Bitcoin Cross-DeFi.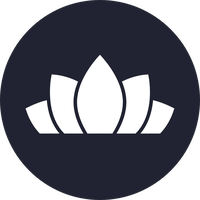 Nectar
Nectar is a utility and deflationary governance De-Fi exchange. Through its DAO, NEC holders will be able to govern the utility of the Nectar token itself. Nectar exists as the token on the blockchain of Ethereum letting you interact with the decentralized financial ecosystem. It is listed in several Exchange for promoting liquidity and discovery.
Akropolis
Akropolis builds products that will help you save, grow, and scale. With this, there is no centralized party to rely on to lend or borrow. You can access the lending market from anywhere you want. Akropolis lets you borrow with little or no collateral. It has a portable track record and is fraud-resistant.
Ethereum Community Fund
Blockchains, crypto-assets, and decentralized applications are the most transformative innovations of our generation. While poised for substantial growth over the coming years, mainstream adoption remains at an early stage, and the appropriate public infrastructure to support billions of users is still a matter of deep R&D. The aim of the Ethereum Community Fund (ECF) is to provide both funding and connectivity while shaping the strategic direction of the space towards mainstream adoption through the development of infrastructure and compelling end-user applications.
Protocol Ventures
Protocol Ventures is the leading fund of funds in the cryptocurrency asset class. They invest in the top ten crypto funds based on a combination of historic and expected performance, quality of fund managers and complimentary fund strategies to deliver diversification and outsized returns via a single LP investment.
FreeS Fund
FreeS mission is to invest in outstanding startups and to help them grow into great enterprises that will be valuable to our society. We believe in long-term value, other than short-term profit. We mainly invest in early-stage and early growth-stage startups since 2015, the year we funded with dedication and passion. We focus on 2 fields - Retail and Deep Tech, and several industries such as Education, Fintech, A.I., Biotech and Pharmaceuticals, New Energy, Industry 4.0 and more.
Bondly
Bondly is a trusted, transparent and portable swap protocol designed to make you into a marketplace. Our family of trust-enabling, DeFi products are designed to be a part of your everyday buying and selling activities, giving you piece of mind for your next swap or online purchase.
Numerai
Erasure is the brand new staking protocol that has been powered by NMR on Ethereum blockchain. It allows staking mechanism to adopt all through the internet. Initially, it had been developed for crowdsourcing intelligence for Numerai hedge fund but now it can be used for all platforms. It creates instant trust with perfect strangers.
Frontier
Frontier, the chain-agnostic DeFi aggregation layer, is used by users for tracking and managing DeFi positions. It has added support for DeFi on Binance Chain, Ethereum, Kava, BandChain, and Harmony. With the application of Frontier, users will be able to take part in protocol tracking and management, liquidity provision, best-rate asset swapping, and CDP creation and monitoring.
Orion Protocol
Orion Protocol improves connections to centralized and decentralized Exchange. This enables a smooth ecosystem of dApps to solve liquidity problems and enable cross-chain trading
Tagomi
Tagomi is a premium electronic agency brokerage service for cryptocurrency, providing solutions for trading, margin trades, lending, staking, shorting, funding, and custodianship from one account. Tagomi focuses on institutional investors that need help with large crypto transactions. Aiming for top execution, Tagomi strives to provide the best prices and the best liquidity to their clients.
B-Cube.ai
B-Cube.ai is a marketplace of AI-driven crypto trading bots that allows traders to connect to their favorite Exchange and start trading on auto-pilot. Our bots make use of Technical Analysis, Sentiment Analysis, and Complex Mathematical Models, following a scientific approach to Quantitative Finance.
Scalar Capital
Scalar Capital is a hedge fund company specializing in crypto-assets. Scalar was founded in 2017 by ex-Coinbase product manager Linda Xie, the company is headquartered in San Francisco, California, United States.
Ontology
Ontology is a relatively new public blockchain designed to allow companies with little to no knowledge on cryptocurrencies to integrate blockchain technology in their business. The Ontology network allows users to customize public blockchains for different types of apps and gain the most out of blockchain technology.
SV Angel
SV Angel is a San Francisco based Seed Fund. We help portfolio companies with business development, financing, M&A and other strategic advice.
Chagelly
Changelly is an instant cryptocurrency exchange that allows you to easily exchange crypto fast and buy it with a bank card. Each account is protected with 2-factor authentication and an HTTPS protocol.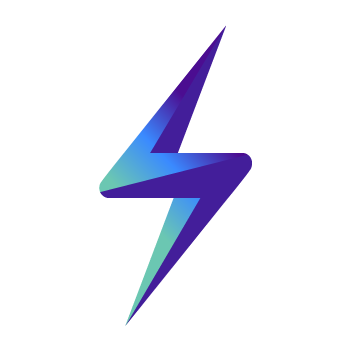 Lightning Labs
Lightning Labs is developing super-fast, scalable solutions for blockchain technology and smart contracts. Leveraging the Lightning Network protocol, Lightning Labs has built Lightning Network Daemon, a development platform for dApps, and Neutrino, an open mobile platform for blockchain and Lightning Network transactions.
Dekrypt Capital
Dekrypt Capital is a blockchain investment firm with an emphasis on privacy-preserving protocols and early-stage ventures. We mentor and invest in teams developing novel solutions to address the core issues of scalability and privacy in decentralized applications.
PowerPool
PowerPool is a solution that accumulates governance power in all Ethereum based protocols. With this, minority token holders can extract minimal utility from the token for two reasons. Firstly, they cannot influence the votes and a considerable share of the token does not provide income. So, the fundamental value of the token is almost zero.
Fenbushi Capital
Fenbushi Capital is the first and most active blockchain-focused venture capital firm in Asia. Founded in Shanghai in 2015 by veterans across both blockchain and traditional financial industries, it has to date supported over 60 leading projects across 4 continents leveraging blockchain technology to reshape myriad industries such as finance, healthcare, supply chain, and consumer goods.
Maven 11 Capital
Maven 11 is a venture capital firm with the belief that blockchain with fundamentally change social and economic structures. With this in mind, the firm invests in blockchain and distributed ledger technologies only, including Nash, Elrond, Basic Attention Token, Ethereum, and more,
Aragon
Aragon is a decentralized app (dApp) on the Ethereum blockchain that allows anyone to create and manage a decentralized organization. The project is open source and led by the Aragon Foundation. It also includes a token, ANT, that grants voting rights to make decisions about the direction of future development.
L4 Ventures
L4 Ventures offers fractional & interim strategy and technology C-Suite services.
Falconswap
FalconSwap is an innovative multi chain protocol which aggregates orders and AMM pools like Uniswap. With Layer 2 matching, gas fees reduction, lower slippage and privacy trading. We have been actively developing our protocol and the complete launch of Falconswap will be done in phases.
Ark
Ark aims to make blockchain simpler by offering a suite of click-and-drag blockchain tools for developers. Thanks to the network of interoperable bridgechains, users can access multiple blockchains and enjoy speed, security, and scalability, with access to sovereignty to build personal blockchains.
HCM Capital
HCM is a cross-border venture capital firm investing in emerging technology applications across the US and Asia. HCM Capital was founded in 2014 by Jack Lee as a venture capital firm supported by Foxconn Technology Group. The fund is targeted to invest into pioneering technology service areas for value creation.
Coti
COTI is the first enterprise-grade fintech platform empowering organizations to create their own payment solution and digitize a currency. This helps in saving money and time. COTI offers the 7 crucial elements to create the perfect payment infrastructure. These are scalability, simplicity, buyer-seller protection, cost-effectiveness, price stability, instantaneity, and security.
Bitthumb
Bithumb is a South Korean cryptocurrency exchange. Founded in 2014 by Javier Sim, Bithumb Korea is the most influential digital currency exchange in the country, having 8 million registered users, 1M mobile app users and a current cumulative transaction volume has exceeded 1 trillion US dollars.
Verge
Blockchain solutions of everyday use. Verge provides the security of blockchain-based payments to everyday users with easy-to-use software tailored to real-life needs and applications. We strive to make blockchain payments effortless and convenient.
Covesting
Covesting is a secure and intuitive trading platform which makes it possible for both beginners and professionals to trade cryptocurrencies smartly. It is a mutually convenient platform for both traders and investors where traders support investors and investors reward professional traders for their support.
Delta Exchange
Delta Exchange is leading the way in derivatives for cryptocurrencies, enabling users to trade in futures. Both the underlying currency and settlement currency can be crypto, and users can enjoy up to 100x leverage on Bitcoin and an entire range of altcoins. Delta Exchange also offers a mock trading platform for beginners as well as an automated trading platform for 24/7 crypto trading.
TomoChain
The TomoChain blockchain and product ecosystem enable development of high-performance blockchain projects. An array of original features and protocols is designed to support speed, privacy, usability, and liquidity needs all in one platform.
Hut 8 Mining
Hut 8 Mining Corp., headquartered in Toronto, Canada is a cryptocurrency mining and blockchain infrastructure company focused solely on mining bitcoin. Hut 8 provides investors with direct access to bitcoin, without the technical complexity or constraints of purchasing the underlying cryptocurrency.
FBG Capital
FBG is a digital asset management firm in blockchain-based capital market.
Blue Yard
Blue Yard invests in founders with transformative ideas that decentralize markets and empower humanity.
Unibright
Unibright is a team of blockchain specialists, architects, developers and consultants with 20+ years of experience in business processes and integration. We offer Baseledger - The Blockchain for Baselining, Consulting, Low-Code-Integration Tools, programmable DeFi and the Universal Business Token.
MetaStable
Metastable Capital is a cryptocurrency hedge fund that has attracted investment from many top venture capital firms despite largely shunning publicity since its inception in 2014. Metastable was co-founded by Angellist CEO, Naval Ravikant, cryptography expert, Lucas Ryan, and former angel investor, Joshua Seims.
Datamine
Datamine Network is the brand new decentralized and non-custodial open-source economic system using smart contracts for creating Adaptive Money. Its dual toke De-Fi protocol generates dividends at 15 seconds intervals. Datamine Network is the next-gen Deflationary Monetary System that is immutable, audited, ownerless, and is run completely by the community.
Swipe
With Swipe, you can buy, sell, and spend the cryptocurrency. Its wallets enable you to have a multi-asset digital application that gives you access to all the features during verification. Users will be able to spend the cryptocurrencies with the help of the Swipe debit card anywhere that supports Visa payments.
Origin Protocol
Origin Protocol enables developers to create a sharing economy marketplace on top of the Ethereum blockchain and IPFS. Designed to ease the management of fractional usage of assets and services, Origin Protocol offers a full suite of tools to deploy browser listings, integrate rating systems, secure bookings and more.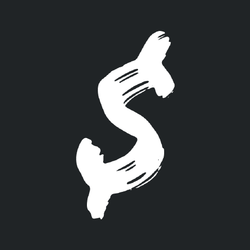 Swerve
Swerve is a native token that is governed and community-owned. It is a liquidity pool that has been designed for efficient stablecoin trading. Anyone providing liquidity to Swerve is going to get tokens from them. It is low-risk and a supplement fee income for the liquidity providers that let you boost your yield.
Oasis Labs
A privacy-first cloud computing platform, Oasis Labs provides enterprise solutions for the use of data in a compliant and liability-free manner, without compromising security. Oasis Labs offers a platform and suite of tools for sharing and analyzing data in a safe way that enable computationally-intensive processes (such as AI) to be effectively carried out on the blockchain.
Metronome
Metronome is the first autonomous cryptocurrency in the world. With this, you will now be able to move tokens between blockchains. You can purchase MET from Autonomous Converter, Daily Auction, and from third-party Exchange. Engage with the MET community to strengthen the community. With Metronome, you can build the greatest and the latest applications.
Vega Protocol
Vega Protocol enables users to create and trade derivatives using automated processes in an open and decentralized ecosystem. Vega allows users to be pseudonymous participants in the network, increasing privacy.
Quant Network
Quant Network helps enterprises integrate distributed ledger technology with existing technological solutions, using multi-chain strategies to simplify complexities in the systems.
NXM
Nexus Mutual is a blockchain-based solution that uses Ethereum. So, people are able to share the risk together without requiring an insurance company. It is building an alternative risk-sharing platform that will replace insurance. In the future, it aims to offer crypto wallet cover and more standard products such as earthquake cover.
Bakkt
Bakkt is creating a global network to enable secure, easy access to digital assets for enterprises, institutions, merchants, and individuals. Currently offering Bitcoin futures, along with secure custodian storage solutions, Bakkt aims to provide fully compliant digital asset infrastructure.
Terra
Terra is a cryptocurrency project for building a stable coin through e-commerce. It aims to make stablecoins available to all developers on every blockchain. At present, it is love on Solana and Ethereum, and more is to come soon. Terra has primarily been designed for mass adoption and builds financial infrastructure for next-gen decentralized applications.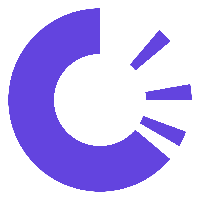 Origin Trail
OriginTrail is a neutral protocol enabling trusted data sharing between companies, organizations, and blockchains. End-to-end information is shared and secured in a fully decentralized knowledge graph network, monitored with AI and oracles.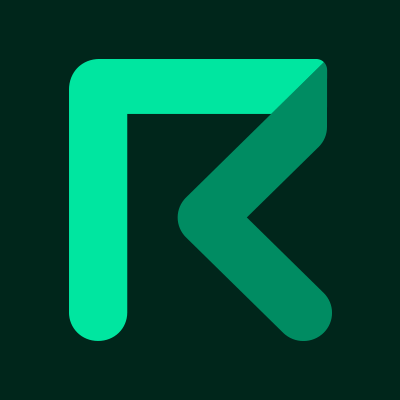 Request
With Request, you can pay and get paid in crypto. Starting from simple payment requests to completely compliant digital currency invoices, Request can do it all. With this, you can get paid in crypto while offering complete control over the financial data. It makes your payment experience seamless and free of artificial barriers.