February 09,2022
Russia Has Decided To Embrace Cryptocurrencies
Russia has decided to accept cryptocurrenices as an officially recognized form of currency within the country.

The government released a document earlier this week outlining the fundamentals for cryptocurrency regulation, and the central bank is also reportedly on board despite previously advocating for a blanket ban on crypto mining and trading.

As per the document, Russians control over 12 million cryptocurrency accounts and almost 2 trillion Rubles ($26.7 billion) in cryptocurrencies. According to the report, the nation is currently ranked third globally for BTC mining.

After much debate, the local government and the central bank have now agreed to develop legislation and alter current regulations to legally recognise cryptocurrencies as a legitimate kind of currency. More updates are expected as the situation develops.
&nbsp
February 08,2022
Blockchain Expert and Crypto VC Antonio Velardo on What Its Like to Get a Formal Education in Cryptocurrency
Antonio Velardo on Getting His Masters Degree in Digital Currency
Antonio Velardo is a blockchain expert and a passionate promoter of cryptocurrency. He's made a name for himself by tracking the trends of this emerging field and how it's changing finance as we know it. Given his background, it would be easy to assume that he has a degree in computer science or software engineering.
On the contrary, his upper level education was in civil engineering and mass communication. It's only recently that he began pursuing his master's in digital currency. He discusses what it's like to be on the formal side of education and how it's helping him understand the real opportunities ahead.
Legitimizing an Industry
Many people might be surprised to learn that digital currency is an acceptable choice for a degree. This is because plenty still views crypto or digital money as little more than a phase. Yet Antonio Velardo says that the sheer fact that legitimate schools offer the option is a sign that it's a profession with staying power.
Regardless of what happens with individual brands, like Bitcoin or Ethereum, FinTech takes over much of the financial world. The blockchain is revolutionizing the speed of transactions and their security. It's no wonder that schools offering the degree are branding it as a way for professionals to stay ahead of the curve, particularly as it's beginning to deepen its bend.
Antonio Velardo on Combining Two Worlds
Those who want a career in FinTech are essentially a cross-section of people. Antonio Velardo is interested in the juxtaposition of finance and technology and how each field can be used to strengthen the other. People want to settle debts without having to worry about their identity being stolen. They want to avoid $.75 fees for $2 charges. With the current legacy systems in place, that's just not possible.
The master's degree that Velardo is pursuing is teaching people how we can accomplish these goals and why it's so important to keep up with these changing needs. The pandemic has put more payments online than ever before, a fact that has brought more criminals to the table to capitalize on all the money changing hands. Without viable solutions to payments, the situation will only spiral out of control.
Antonio Velardo explains the real advantage of structured education is studying and understanding the progression to predict the changes. His instructors can't tell him exactly what will happen, but they will present both sides of the story.
Trying to go it alone, which many people are attempting right now (either on the job or otherwise), makes it more likely that an important piece will slip through the cracks. For Velardo, each class reinforces that he made the right decision. Cryptocurrency and digital currency offer advantages that traditional banks can't, and this has set the industry on a course that is unlikely to be stopped or rerouted for any reason.
&nbsp
February 07,2022
Ferrari Considering Entering The World Of NFTs, The Metaverse, And Blockchain
As the DeFi industry continues to gain momentum, Ferrari has now stated that it is seriously considering entering the world of NFTs, the metaverse, and blockchain technology.

During the company's Q4 2021 earnings call, Ferrari CEO Benedetto Vigna told investors that the manufacturer is eager to implement these new technologies and have the company become more involved in the near future.

To that end, Ferrari recently announced a partnership with Swiss blockchain company Velas Network, which would see the start-up issue special digital collectibles and support Ferrari's racing squad.

Benedetto therefore insisted that Ferrari was investigating ways to embrace new blockchain-enabled technologies since they will undoubtedly play a critical part in the company's future.

Lastly, he went on to say that the corporation has hence created a new department in its retail arm dedicated to studying and potentially implementing new digital technologies.
February 07,2022
What Happens in the Metaverse, Stays in the Metaverse, on Vegas Island
Aftermath Islands launches adult playground for entertainment, gaming, parties and more.
TORONTO, ON and BRIDGETOWN, BARBADOS / ACCESSWIRE / February 3, 2022 /&nbspOasis Digital Studios Limited&nbsp(&quotOasis&quot), a wholly owned subsidiary of&nbspLiquid Avatar Technologies Inc.&nbsp(CSE:LQID)(OTCQB:LQAVF)(FRA:4T51)&nbsp(&quotLiquid Avatar Technologies&quot or the &quotCompany&quot), a global blockchain and fintech solutions company, focused on Digital Identity, integrated Avatars and the Metaverse, is pleased to announce that its controlled subsidiary,&nbspAftermath Islands Metaverse&nbspLimited (&quotAftermath Islands&quot) together with seasoned, industry, and entertainment executive Howard Lefkowitz, who led Vegas.com from its rise from $360,000 in annual sales to over $400 million annually over a 10-year period, have launched Vegas Island, a premium destination in the Aftermath Islands Metaverse, an age restricted virtual island that will allow participants to buy virtual themed land, interact, and experience entertainment, gaming and&nbspHigh Roller&nbspexperiences. Given the premium nature of the island and the planned programs, a limited amount of virtual land is available for sale to the public, starting at USD $100 per 1000 m2&nbspand ranging in price to USD $5,200 for a mega 100 plot parcel.
Vegas Island&nbspwill use age verification technologies and verifiable credentials available from the Liquid Avatar mobile wallet to confirm access without providing any personally identifiable information or personal data. Liquid Avatar Technologies' digital identity solution will be used throughout Aftermath Islands providing credentials for key access to Estate Islands, private islands, restricted events and venues, and will be available to other Metaverse properties to reduce identity fraud and bad actors. Participants will be able to use their Liquid Avatar mobile wallet to also opt-in to permission-based loyalty, engagement, and other brand programs to receive online and offline incentives.
From comedians, to lounge acts, live performances, magicians, adult-theme reviews and more, Vegas Island is planning to create an entertainment, gaming, limited housing, and playable areas, to bring the spirit of&nbspLas Vegas&nbspto Aftermath Islands.
&quotWe're inviting everyone to join the party and enjoy outrageous events and activities as Vegas Island is planning to be loaded with hip hotels, shows of all kinds from headliners to stage reviews, restaurants with power-up foods, and delivery of all imaginable items to your real-world front door. Virtually walk the famed Vegas Island Strip where you'll frolic in bars with real lounge acts, nightclubs, day-clubs, adult clubs with VIP rooms and be surrounded by beautiful avatars! Vegas Island is for everyone, of age, of course,&quot&nbspsaid Howard Lefkowitz.&nbsp&quotVegas Island Stadium is expected to host e-sporting events, rodeos, and bands that fill real-life stadiums around the globe. Other planned events include world-class shopping for the virtual and actual worlds, live cams of actual lions, tigers, and pools (oh my), and of course condos, homes, and mansions too. Lest we forget the beach club on the ocean! Since Baby ALWAYS needs a new pair of shoes, there will be gaming! Vegas Island is expected to offer play-for-fun gaming or licensed, legal by age and jurisdiction gambling too! Plus, ways to earn and win free high-roller trips to Vegas and more. Come join us at the truly happiest damn place in the metaverse&amphellipVegas Island.&quot
Additional premium theme islands are planned for release. Aftermath Islands Metaverse is working with brands and agencies and welcomes the opportunity explore partnerships that will create new and interactive virtual experiences for players.
For information on Aftermath Islands and to receive updates from Oasis Digital Studios,&nbspplease click here
If you would like to join our mailing list and receive updates from Liquid Avatar Technologies, please&nbspclick here
About Howard Lefkowitz
Howard Lefkowitz has had a career as a change agent inside and outside organizations around the globe.
During his 25+ years as an executive for companies such as Vegas.com, EarthLink, Home Shopping Network, Row 44, and board positions encompassing the tech, media, and health care industries, Lefkowitz has been innovating, operating, changing, and building. By merging marketing, content, and product with new and legacy technologies, he finds new and profitable business.
Mr. Lefkowitz was CEO of VEGAS.com for ten years. He started with a 19-person team and a content-based Web site with $100,000 monthly, unique visitors and re-engineered it into the most visited city website in the world that received more than 2.5 million visitors each month and was supported by 400 employees. Lefkowitz established strong consumer branding while focused on multiple revenue streams. Lefkowitz also spearheaded development of mission-critical, back-of-house systems used by most Las Vegas hotels, including payment gateways for credit card processing, box office and show ticket operations, systems integration, product development, concierge desks and retail systems and operations. The company went from $360,000 per year in sales to nearly $400 MIL annually under his leadership and became a globally renowned brand.
These efforts have won numerous honors and awards, including the Odyssey Award for Best Domestic Marketing Campaign from The Travel Industry Association (TIA), more than 14 gold, silver, and bronze awards from the Hospitality Sales and Marketing Association International (HSMAI) and&nbspEditor &amp Publisher's&nbspEPpy Award for Best Internet Shopping Service. Vegas.com was also a finalist for the Codie Award for Best Online Software Service by the Software and Information Industry Association (SIIA). Lefkowitz has 9 hospitality technology patents in the US, Canada, China, India, and other global jurisdictions.
A highly regarded leader and innovator, Lefkowitz has been featured in hundreds of magazines, newspapers, and television segments, including NBC Nightly News, ABC News, The Today Show, The New York Times, Los Angeles Times, Inc. Magazine, USA Today and many others. He has appeared as a public speaker at dozens of industry trade shows and universities, including the Haas Business School at University of California Berkley, San Diego State, and the University of Nevada, Las Vegas among others.
Currently Mr. Lefkowitz is involved with a few promising startups in healthcare, blockchain and crypto currency, and ecommerce, including Liquid Avatar Technologies, Oasis Digital Studios and Aftermath Islands.
About Aftermath Islands Metaverse Limited -&nbspwww.aftermathislands.com
Aftermath Islands Metaverse Limited is a Barbados corporation which is 50% owned and is controlled by Oasis Digital Studios Limited, a wholly owned subsidiary of Liquid Avatar Technologies Inc.
Aftermath Islands as first described in the initial whitepaper published in 2017 and then subsequently updated, was based on the premise of a water-world with islands that represented destinations in a global virtual game. Since then, the Aftermath Islands metaverse has evolved and now represents exciting themed based islands, communities, and estates where players can experience a wide range of adventures and opportunities.
In Aftermath Islands' virtual world, users can buy, develop, trade, and sell Virtual Land (VL), property and assets, like buildings, crafted items, transport, and other items all through NFTs, a non-fungible token that represents the ownership of virtual and other assets. Each plot or parcel of VL is unique and owners get to choose what content they want to publish on their VL. This can range from simple scenery and structures to an interactive game, store, warehouse, dwelling, facility, or destination. Users can purchase VL as well as all other goods and services in Aftermath Islands with CREDITS, the current code name for in-game currency, fiat and other authorized currencies, coins, and tokens.
Aftermath Islands is a shared virtual world, much like the Metaverse described by author Ernest Cline in his science-fiction novels&nbspReady Player One and Ready Player Two. Expected to launch mid-2022, Aftermath Islands will allow users to connect and interact with each other, create content, craft, participate in activities and quests and play games. Aftermath Islands will have a virtual economy where users can engage in a myriad of in-world economic transactions as well as monetize the content, items, quests, and applications they build.
For more information about Aftermath Islands, please visit&nbspwww.aftermathislands.com
About Oasis Digital Studios Limited -&nbspwww.oasisdigitalstudios.com
Oasis Digital Studios Limited (&quotOasis&quot) brings together leading individuals and organizations in blockchain technology, computer graphics, augmented reality, entertainment, art, sports, gaming, music, media, comic book, memorabilia, and pop culture arenas to support the fast-paced and growing digital collectible and NFT marketplace. The Oasis business model is to create storytelling, experiential and collectible partnerships with artists, sports personalities, talent, brands, and commercial enterprises to create digital offerings and digital / physical product programs via digital collectibles and NFTs. Oasis uses multimedia, cinematics, animations, and other techniques to create unique products together with the latest Augmented Reality and virtual technologies to tell the Artist and Talent stories providing immersive experiences for Digital Collectibles and NFTs. The Oasis AR Enhanced NFT experience, powered by ImagineAR, will be available exclusively through the Liquid Avatar Mobile App, which features the ability for users to create digital icons that allow them to manage, control and create value from their biometrically verified digital identity, and is available on Google Play and in the Apple App Store.
About Liquid Avatar Technologies Inc. -&nbspwww.liquidavatartechnologies.com
Liquid Avatar Technologies Inc. focuses on the verification, management and monetization of Self Sovereign Identity, empowering users to control and benefit from the use of their online identity.
The Liquid Avatar Mobile App, available in the Apple App Store and Google Play is a verified Self Sovereign Identity platform that empowers users to create high quality digital icons representing their online personas. These icons allow users to manage and control their digital identity and Verifiable Access and Identity Credentials, and to use Liquid Avatars to share public and permission based private data when they want and with whom they want.
The Liquid Avatar Verifiable Credentials Ecosystem (LAVCE) has been developed to support all participants in a digital credential ecosystem, including the Holder, Issuer and Verifier, using state-of-the-art blockchain and open standards technologies initially as a node on the Indicio Network. The Company is a voting and steering committee member of the Trust over IP Foundation, founding and steering committee member of Cardea, a Linux Foundation Public Health project, member of the Good Health Pass collaborative, DIACC, the Covid Credentials Initiative (&quotCCI&quot), The Linux Foundation and a founding member of the Lumedic Exchange.
The Company has a suite of early-stage revenue generating programs that support the Liquid Avatar Mobile App program, including KABN KASH, a cash back and reward program that has over 500 leading online merchants and is working to release its own branded network payment card.
The Company's subsidiary,&nbspOasis Digital Studios,&nbspis a creative and development agency that supports a wide range of artists, talent, and enterprises with Non-Fungible Token (NFT) solutions and has acquired 50% and control of the&nbspAftermath Islands&nbspMetaverse program.
Liquid Avatar Technologies Inc. is publicly listed on the Canadian Securities Exchange (CSE) under the symbol &quotLQID&quot (CSE:LQID).
The Company also trades in the United States, on the OTCQB under the symbol &quotLQAVF&quot and in Frankfurt under the symbol &quot4T51&quot.
If you have not already joined our mailing list and would like to receive updates on Liquid Avatar Technologies Inc., please&nbspclick here&nbspto join!
For more information, please visit&nbspwww.liquidavatartechnologies.com
For further information, please contact: 
David Lucatch
Chief Executive Officer
647-725-7742 Ext. 701
[email protected]
US and Canadian Media Contact:
Nicole Rodrigues
NRPR Group
[email protected]
The CSE has not reviewed and does not accept responsibility for the adequacy or accuracy of this release.
All websites referred to are expressly not incorporated by reference into this press release.
Forward-Looking Information and Statements
This press release contains certain &quotforward-looking information&quot within the meaning of applicable Canadian securities legislation and may also contain statements that may constitute &quotforward-looking statements&quot within the meaning of the safe harbor provisions of the United States Private Securities Litigation Reform Act of 1995. Such forward-looking information and forward-looking statements are not representative of historical facts or information or current condition, but instead represent only the Company's beliefs regarding future events, plans or objectives, many of which, by their nature, are inherently uncertain and outside of the Company's control. Generally, such forward-looking information or forward-looking statements can be identified by the use of forward-looking terminology such as &quotplans&quot, &quotexpects&quot or &quotdoes not expect&quot, &quotis expected&quot, &quotbudget&quot, &quotscheduled&quot, &quotestimates&quot, &quotforecasts&quot, &quotintends&quot, &quotanticipates&quot or &quotdoes not anticipate&quot, or &quotbelieves&quot, or variations of such words and phrases or may contain statements that certain actions, events or results &quotmay&quot, &quotcould&quot, &quotwould&quot, &quotmight&quot or &quotwill be taken&quot, &quotwill continue&quot, &quotwill occur&quot or &quotwill be achieved&quot.
The forward-looking information and forward-looking statements contained herein include, but is not limited to, statements regarding the future launch of in-game activities, sales of digital and physical collectibles, Non-Fungible Tokens and other related products through Oasis Digital Studios and / or its clients, partners and other service providers, statements regarding the future capabilities of LAVCE or the operation of an Indicio Network Node, expected geographic expansion, the ability of the Company to generate revenues, roll out new programs and to successfully achieve business objectives, and expectations for other economic, business, and/or competitive factors.
By identifying such information and statements in this manner, the Company is alerting the reader that such information and statements are subject to known and unknown risks, uncertainties and other factors that may cause the actual results, level of activity, performance, or achievements of the Company to be materially different from those expressed or implied by such information and statements.
Although the Company believes that the assumptions and factors used in preparing, and the expectations contained in, the forward-looking information and statements are reasonable, undue reliance should not be placed on such information and statements, and no assurance or guarantee can be given that such forward-looking information and statements will prove to be accurate, as actual results and future events could differ materially from those anticipated in such information and statements. The forward-looking information and forward-looking statements contained in this press release are made as of the date of this press release, and the Company does not undertake to update any forward-looking information and/or forward-looking statements that are contained or referenced herein, except in accordance with applicable securities laws.
SOURCE:&nbspLiquid Avatar Technologies Inc.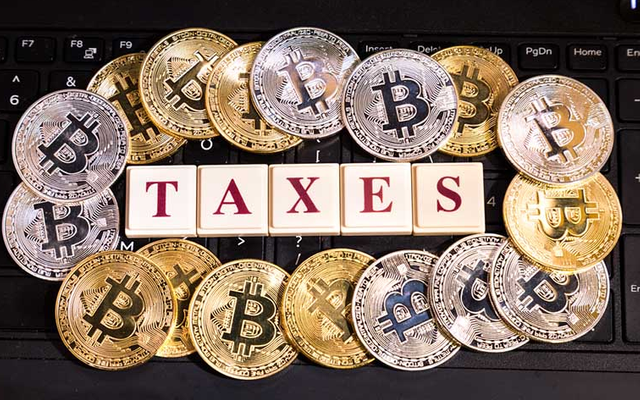 February 06,2022
Staking Rewards May Not Be Taxed Until Sold, According To The IRS
The Internal Revenue Service (IRS) has agreed to offer a refund to a Nashville couple who sued the IRS over taxes they paid on unclaimed and resold Tezos staking rewards.
The ruling might establish a precedent for future guidance on how to tax cryptocurrency earnings generated via staking. At the moment, Proof-of-Stake (PoS) staking incentives are regarded as income and must be taxed as soon as they are obtained. According to the latest developments, they should only be taxed when sold for USD.
Context and details
In May 2021, the Jarretts filed a complaint against the U.S government, claiming that the 8,876 Tezos (XTZ) tokens they produced in 2019 were not income and shouldn't have been taxed as such. The case also alleged that the government was doing something unique, namely tax creative activity rather than revenue.
&quotTaxing freshly made cakes, books, or tokens as income would therefore have far-reaching and damaging impacts on taxpayers and the United States economy,&quot the couple argued. They further stated that this is not supported by the Internal Revenue Code, regulations, caselaw, or even the constitution itself. The IRS responded by declaring that it will honour the Jarretts request to repay the $3,793 they paid for their unclaimed rewards plus &quotstatutory interest as required by law&quot.
What's next?
Even today, there is currently no clear information or guidelines pertaining to taxing unclaimed staking rewards. The IRS asks taxpayers if they have &quotreceived, sold, traded, or otherwise disposed of any financial interest regarding digital currencies&quot, but none of those characteristics appear to apply directly to the Jarretts unclaimed and resold awards.
Moreover, the couple reportedly intends to push the issue further in court in order to get longer-term protection and create a national precedent. American taxpayers are probably hoping that no legislative reaction to this court decision mirrors the United Kingdom regulators recent cryptocurrency staking instructions. There, crypto staking is frequently treated as a token sale, resulting in capital gains tax. Only time will tell what shall happen within the U.S as staking has become an exceedingly popular common method of earning crypto and extra income.
February 06,2022
Solana Hacked Once Again Via Wormhole Bridge, Loses Over $320 Million
Solana (SOL) has suffered a major setback as a result of a recent $322 million breach on its Wormhole bridge. SOL fell during the uncertainty surrounding wETH's support for the bridge, although it has since recovered slightly.
Nonetheless, a sizable portion of investors and traders are growing increasingly wary about backing Solana due to an apparent lack of sufficient security safeguards, especially since this is not the first time that it has been hacked.
What happened?
As aforementioned, an attacker obtained $322 million in ETH by exploiting the bridge protocol Wormhole. Wormhole has estimated the worth of the assault at a whopping 120,000 ETH. According to various early reports, the funds stolen during the attack were initially worth 80,000 ETH. Later, it was revealed that the amount taken was a lot more than what was previously thought. The reason for the lower estimations was that they did not appear to account for stolen funds which were held on Solana as wrapped ETH (wETH).
Regardless, the sheer quantity stolen via the incident makes this one of the most significant DeFi attacks in recent memory. Other high-profile hacks include a $611 million attack on Poly Network in August of last year. Other notable attacks in 2021 also involved BadgerDAO and Cream Finance.
Next steps
As of now, Wormhole has not yet provided a full explanation of the hack as instead they have stated that the network is &quotoffline for maintenance as it investigates a potential vulnerability&quot. Additionally, Wormhole developers sought to get in touch with the attacker through a blockchain message. The team reportedly reached a &quotwhite hat deal&quot, offering the culprit $10 million in exchange for revealing their exploit method and returning the stolen assets.
Meanwhile, Jump Crypto decided to replace the stolen funds, which is why they donated 120,000 ETH as their team believes that Wormhole is an integral part of a multichain future. Some investors were not impressed however as they primarily viewed this as little more than a bailout attempt which doesn't address the main issue at hand.
In early January, Ethereum co-founder Vitalik Buterin issued a warning about the inadequacies of cross-chain bridges, citing the security dangers inherent in such protocols. On a lighter note, Solana recently launched their new P2P (Peer To Peer) feature which enables their users to pay merchants directly and seamlessly.
February 03,2022
Vitalik Buterin To Assist In Dogecoin Moving to POS
Vitalik Buterin has revealed that he is helping with the Proof-of-Stake (PoS) transition of Dogecoin (DOGE). The PoS network is becoming increasingly popular among major cryptocurrencies, with a rising number actively switching to it.

According to the Ethereum founder, nearly every single major cryptocurrency today has a strategy to move to PoS. He recently stated that Dogecoin therefore intends to shift to a Proof-of-Stake network with community staking.

To that end, Buterin referred to a proposal made on Christmas Eve last year that described a method for implementing the DOGE strategy for a 'Community Staking' form of PoS. This would potentially allow more people to participate in administering the Dogecoin network.
February 03,2022
Russian Leader Comes Out Rejecting Central Banks Recommendation For Crypto Ban
President Vladimir Putin has indicated that he will support a Russian government proposal to tax and regulate cryptocurrency mining, thereby rejecting the central bank's recommendation to completely ban it.

The Russian leader welcomes the new approach, which would enable mining to continue, primarily because Russia has several locations with excess power, such as Karelia, Irkutsk, Krasnoyarsk.

Meanwhile, the Russian central bank remains opposed to crypto mining due to environmental reasons and also because it generates incentives to circumvent rules and bypass various regulations.

In related news, Russian Finance Minister Anton Siluanov maintained the ministry's stance on regulating rather than prohibiting cryptocurrencies, which led to him suggesting that cryptocurrency trading should be allowed to occur via local banks.
February 01,2022
India Reveals Plans For Central Bank Digital Currency, And Crypto Taxation Ambitions
India has just revealed plans to develop a central bank digital currency (CBDC) by next year and tax cryptocurrencies as well as NFTs, as the government inches closer to officially recognizing cryptocurrency assets.

To that end, income from the transfer of any and all digital assets would be taxed at 30%, according to Nirmala Sitharaman, the country's finance minister. She also recommended a 1% tax deduction at source on payments made relating to the acquisition of virtual assets in order to collect data on all such crypto-based transactions.

The Indian proposal has arrived at a time when the buying of cryptocurrencies and NFTs has been rapidly gaining traction within the country, despite various regulatory uncertainties.

Meanwhile, neighboring country Pakistan has made no announcements regarding potential changes to its intentions of banning crypto entirely, much to the discontent of Pakistani cryptocurrency enthusiasts and traders.
January 31,2022
Cryptocurrency Prediction 2022
The cryptocurrency market is highly volatile, and it is no surprise to anybody these days. While Bitcoin remains the most popular cryptocurrency, the rise of NFTs brought Ethereum to the big scene.
News and prices go hand-by-hand
Nobody is getting shocked nowadays by the recent news. The cryptocurrency industry has been quite shaky over the past few months and the most recent blow was made by Russian President Vladimir Putin, who might ban cryptocurrencies in The Russian Federation, following China in their attempts to cease any crypto activity.
While the leading coins immediately dropped in price, Tether/USDT remained stable. Surely, thats thanks to the fact that you can buy USDT and sleep well, since the project founders have backed the digital asset with real-world assets.
But what will Putins speech about crypto affect the coins?
Blockchain always stood up
The crypto market is among the most resilient in the market, with a string of successful projects and ventures that have sustained their operation even in the face of a long bearish trend. This makes perfect sense as cryptocurrencies are backed by large businesses and blockchain believers alike.
Crypto predictions for 2022
Bitcoin is expected to reach $100,000 towards the end of April for a number of reasons. It tends to increase in value during springtime, just as it did last year, and the latest reports from CNN confirm that this season will be no different.
Ethereum 2.0 is also expected within the next few months. This update will reduce transaction fees by a significant margin, and it could allow Ethereum to break the $10,000 price point. Still, even in the most conservative scenarios, it might hit $6,000 by the end of 2022
Altcoins finally making the cut
Altcoins have been a major topic of discussion. They seem to have been left in the shadows. Not anymore. BNB has spiked in 2021 and is about to do the same this year. Solana is finally predicted to reach $300 this year.
If Ethereum is the foundation for decentralized finance (DeFi), then Tether is the base asset of this ecosystem. While Tether is a stablecoin, it has been popular for over four years for its ability to function as an alternative to volatile cryptocurrencies such as Bitcoin and Ethereum. Because of its fame, Tether will definitely rise strong in 2022.
Cardano doesnt share the same good faith, though. While it might surprise some with good results, it is expected to remain relatively consistent. That isnt bad but in particular - its just a missed chance to invest in something more profitable.
Summary
Everyone is expecting Bitcoin to finally reach $100,000 in 2022. And while this topic might be the main one for many investors, we shall not forget the importance of Ethereum and altcoins which could shape the blockchain world in the next couple of months, and why not years?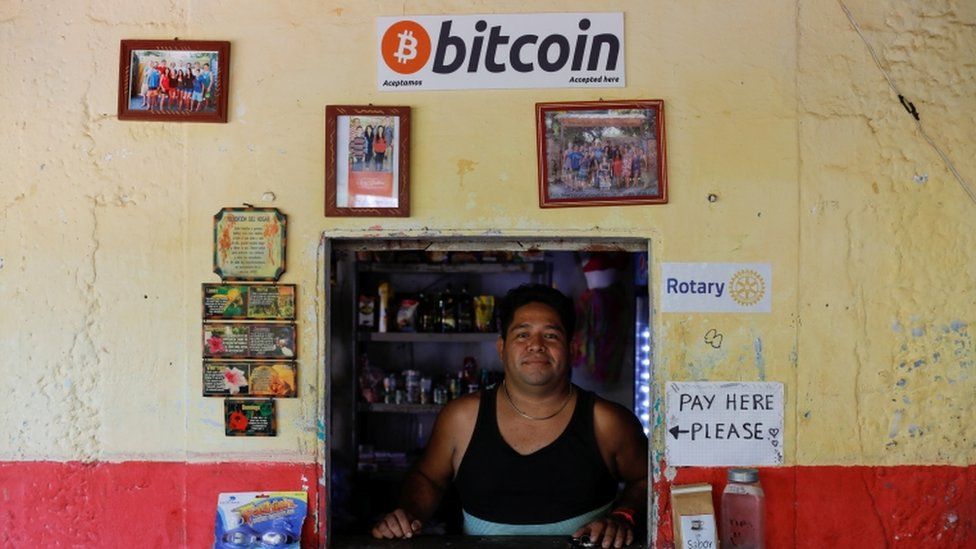 January 30,2022
IMF Wants BTC Legal Tender Status In El Salvador To Be Removed
El Salvador has been encouraged by the International Monetary Fund (IMF) to rescind its plan of making Bitcoin (BTC) legal tender. El Salvador became the inaugural nation back in September of last year to successfully enable its citizens to use cryptocurrencies in all purchases alongside the United States dollar (USD).
Mixed reactions
Large-scale demonstrations erupted in response to the decision, which many feared would bring widespread inflation and instability to the already struggling Latin American country. While it is true that many commended President Nayib Bukele for his progressive approach and eagerness to be different, BTC has since lost about half of its value since November 2021. Nonetheless, Bitcoin is currently accepted everywhere in El Salvador for numerous products and services.
When El Salvador made Bitcoin legal tender, the local government developed a new digital wallet application, offering each citizen $30 in BTC. Over 200 additional cash machines have also been placed across the nation.
Furthermore, the El Salvador government touted the policy as a tool to stimulate economic development and job creation, but the decision has nonetheless split El Salvador's citizens in terms of overall acceptance since it requires companies and businesses to accept the flagship crypto as payment whenever feasible with little to no choice. The discontent is largely because Bitcoin is a contentious virtual currency in part because its value has often changed dramatically, causing it to increase and decrease substantially over the last decade.
IMF doesn't want BTC as legal tender
The IMF has cautioned President Nayib Bukele of the hazards that crypto poses to the country, emphasising that obtaining a loan from the agency would be difficult if BTC was made legal tender within the country .
To that end, the directors of the board have now 'urged local authorities to reduce the scope of the BTC law by withdrawing its legal currency status'. They emphasised the significant dangers connected with the usage of Bitcoin regarding financial stability and integrity along with consumer protection. Lastly, they also mentioned the great risks involved with the issuance of Bitcoin-backed bonds.
Ultimately though, President Bukele appears unfazed by the warnings of the IMF and has even announced the construction of a &amplsquoBitcoin City', which shall reportedly utilise the geothermal energy generated by the country's volcanoes to power the initiative. The leader also recently admitted to &amplsquobuying the dip' pertaining to the current state of the crypto market.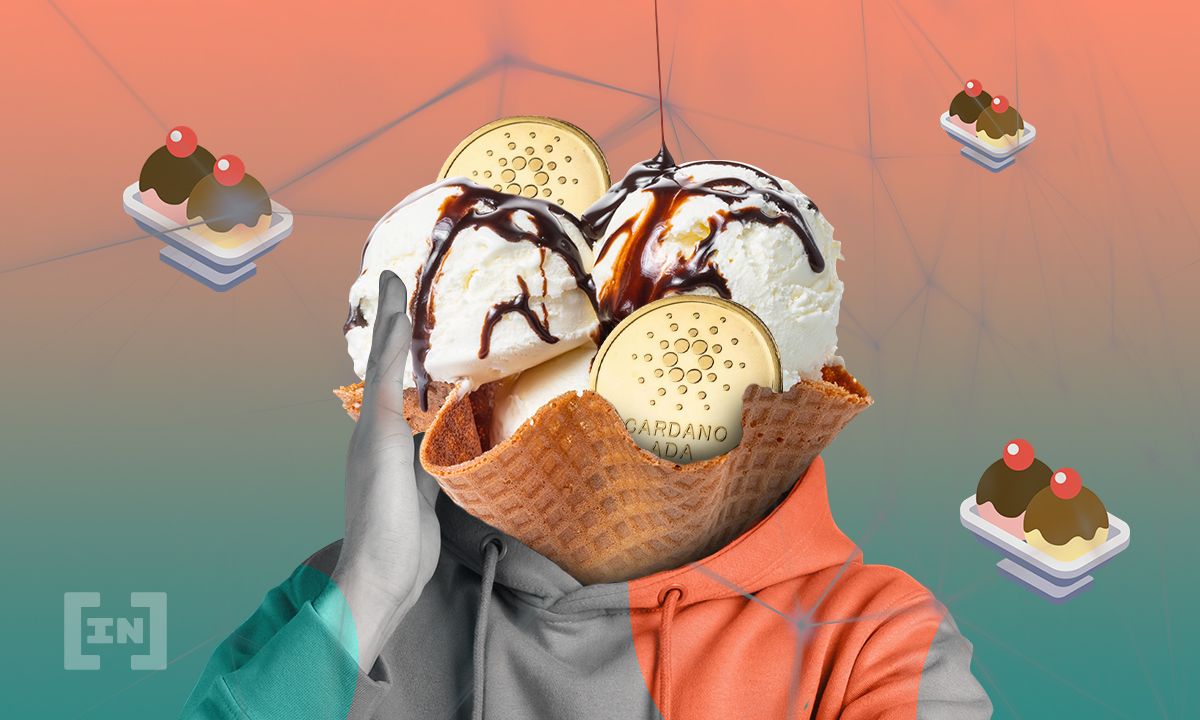 January 30,2022
Cardano Continues Its Development Amongst Wave Of Criticisms And Technical Problems
Cardano (ADA) is a project by Charles Hoskinson that had a lot of promise when it was first introduced as an alternative to Ethereum (ETH). Over the past few years, Charles Hoskinsons initiative skyrocketed in terms of popularity and usage, even reaching the top 3 global cryptocurrencies by market capitalization once upon a time.
However, therein lies the problem, as Cardano has been unable to replicate that kind of success as of late which has since led many to believe that perhaps its best days are truly behind it. As to whether that is indeed the case or not remains to be seen.
Successes
Its not all bad for Cardano though, as the amount of addresses that are holding ADA recently increased to a new all-time high of 4 million back in December. Despite overall activity on Cardanos network being down that month, the number of holders nevertheless increased. Also, Cardano transaction costs, which averaged $0.38 in November, continued to fall to $0.33 in December. Transaction costs on the network averaged $0.69 in September of the previous year.
Whats more is that Cardano transaction traffic even momentarily eclipsed that of the Ethereum blockchain ahead of the debut of SundaeSwap, a much-anticipated decentralized exchange (DEX) on Cardano, earlier this month. Furthermore, its first DeFi programme, MuesliSwap, was released with minimal fanfare but nonetheless saw its total value locked increase dramatically.
Moreover, the average blockchain load recently managed to remain over 90%. This is the very first time the system had ever reached this degree of blockchain load, and its maintenance of the metrics is even more remarkable.
Struggles
Unfortunately, Cardano has also been facing a lot of problems lately despite its recent success. The ongoing drama between SundaeSwap and CardStarter has since left a sour taste in the mouths of the ADA community, to the point where Hoskinson himself had to get involved. To make matters worse, the launch of SundaeSwap was filled with all sorts of technical problems wherein numerous users repeatedly reported failed transactions.
As if that werent bad enough, the overall sentiment regarding Cardano has also slightly worsened as an increasing number of crypto investors and enthusiasts believe that the project is failing to deliver on its various promises.
Still, there may be some light at the end of the tunnel as we draw closer to the Basho stage of Cardano which is based around scaling, interoperability and optimization. Ultimately, time will tell what shall become of the 6th largest cryptocurrency by market cap.
Subscribe to the CryptoWeekly Newsletter
Get the top stories, funding deals, technical analysis, cryptocurrency jobs and much more delivered to your inbox, every Monday morning.