June 21,2021
BitDAO Launches After $230M Private Sale Round
There's a new decentralized autonomous organization on the block.
BitDAO has launched after a&nbsp$230M private funding round&nbspfeaturing over 20 institutional investors and DeFi partners, already making it one of the world's largest DAO's. The round saw participation from&nbspPeter Thiel, a billionaire entrepreneur and co-founder of Paypal,&nbspAlan Howard, Dragonfly Capital, Fenbushi, Founders Fund, Jump Capital, Pantera Capital, and more.
In addition to the funding,&nbspBybit, one of the largest crypto derivatives trading platforms, has pledged to contribute 2.5 basis points from all of its futures contracts transaction volume as recurring support for the BitDAO treasury. Based on 2021 numbers, this could amount to roughly&nbsp$1B annually.
BitDAO aims to improve adoption, collaboration, and innovation within DeFi. Through the BitDAO treasury, the organization will support new and existing DeFi protocols with funding, R&ampD, and liquidity. The holders of BDAO, BitDAO&amp39s&nbspgovernance token, will be given the opportunity to vote on where this capital is allocated. The BDAO token is pegged to the value of Bitcoin but BitDAO has plans to launch additional pegs. The DAO's utilizes a multi-chain design to counteract the potential downsides of centralized pegged tokens.
The fresh capital, and future inflows, will fund new DeFi initiatives through BitDAO's grant program and help existing protocols with liquidity using token swaps. Another key objective is to attract talent. BitDAO has plans to employ hundreds and launch development and research centers posed to tackle some of the pressing technical problems facing DeFi.
This is exciting news for the DeFi space. For the past few years, DeFi has had the attention of major VCs, both crypto and non-crypto. Taking a decentralized approach to support the long-term growth of the industry is only fitting.
June 14,2021
Ledger Raises a Massive $380M at a $1.5B Valuation
pLedger the cold storage hardware crypto wallet maker announced its hugenbspa hrefhttpswwwcoindeskcomledgerseriescfundingm targetblank million series Cnbspaat a B valuation in anbspa hrefhttpswwwbusinesswirecomnewshomeenLedgercompletesamillionSeriesCfundraisingvaluingthecompanyatmorethanbilliontostrengthenitspositionastheleadingsecuregatewaytodigitalassets targetblankpress releaseanbsplast Thursday The round was led bynbspa hrefhttpstfundcom targetblankT Holdingsanbspa digital assets fund founded by wellknown macro investornbspa hrefhttpswwwlinkedincomindantapierobb targetblankDan Tapieroa The round saw participation from both new and old investors such as Tekne Capital Uphold Ventures Felix Capital Draper Associates DCG and more The funding will help Ledger expand its product offerings enterprise capabilities and potential international expansionppIn case some of our readers donrsquot already knownbspa hrefhttpswwwledgercom targetblankLedgerrsquosanbspmain offering is a hardware wallet that enables users to store and manage their digital assets offexchange Since its launch in the Parisbased company has played a pivotal role in supporting the growth of the cryptoasset ecosystem and has exploded alongside it To date Ledger has sold over million hardware wallets enables million people monthly to track and manage their assets using Ledger Live and secures aroundnbspa hrefhttpstechcrunchcomledgerraisesmillionforitscryptohardwarewallet targetblank of all crypto assetsanbspworldwideppldquoItrsquos a billion valuation that wersquove reached through this round but the reality is that our real target is a billion valuation and the reason why we think itrsquos going to be a billion valuation is that the marketrsquos going to be really hugerdquo explains Pascal Gauthier chairman amp CEO of Ledger to the Block ldquoComparing bitcoin to gold is fun but this market is going to be the whole value in the world going onto blockchain at one point the whole value in the world being tokenizedhellip Ledger is ideally and uniquely positioned to be that secure gateway to WebrdquoppWith fresh capital at hand the company has plans to bringnbspa hrefhttpswwwledgercomdecentralizedfinancedefi targetblankDeFianbspservices to its users through ledger live a game changer for many who would like to make the switch from online storage Ledger also looks to nearly double its human resources with hopes to hire an additional employees Additionally the company aims to focus on tailoring its services to nonEnglish speakersp
June 12,2021
El Salvador Becomes First Country To Embrace Bitcoin As Legal Tender
pLawmakers in El Salvador made history last Tuesday when they voted to adopt Bitcoin as a new form of legal tender Congress approved President Nayib Bukeles proposal to embrace the cryptocurrency withnbsp out of possible votesnbspThe historic announcement garnered praise from leaders of other South American world leaders including Argentina Paraguay Brazil and Panama Most of which are now frantically trying to organize a plan to make their country the next to adopt favorable cryptocurrency legislationnbspppThe bill passed by El Salvador lawmakers explicitly referred to Bitcoin as a means ofnbspcircumventing hostile actionsnbsptaken by Central Banks such as the FED and the ECB In a tweet shortly before the bill was passed President Bukele said quotIt will bring financial inclusion investment tourism innovation and economic development for our countryquotnbspBukele also instructed stateowned geothermal electric firm LaGeo to develop a plan to offer bitcoin mining facilities using renewable energy from the countrys volcanoesppIn El Salvador around percent of the population do not use or have access to banking services This is particularly concerning for El Salvador considering remittances representnbspa hrefhttpsapnewscomarticlesansalvadorcoronaviruspandemicelsalvadorcddcaafabcbtextRemittancesaccountforpercentandbenefitaboutChouseholds targetblankroughly anbspof their annual GDP Using the traditional financial system sometimes up to of a remittance payment can be taken as fees by the various intermediaries that touch the transaction In a country where th of the GDP comes from foreign remittance the importance of a peertopeer monetary network like Bitcoin can not be understatednbspppnbspppstrongWhat This Means for CryptostrongppThis may be the biggest news for Bitcoin ever The adoption of Bitcoin on a national scale has long been the goal of Bitcoiners but few suspected that day to come so soon Similar to how Microstrategys Bitcoin announcement set off a chain reaction of corporations holding Bitcoin on their balance sheet this announcement will surely lead to a tidal wave of developing nations racing to adopt Bitcoin as a means of paymentnbspppnbspppstrongCurrency is a Game of PowerstrongppThe dominance of the United States on a global stage has largely stemmed from two factors their military and their currency With most developed nations now setting their sites on central bank digital currencies it seemed almost inevitable that power would continue to consolidate towards the largest governments in the world However announcements like these may change everything Now that the example has been set for countries to adopt a decentralized and nationless currency we are less beholden to the powers of our own Central Bank Decentralization always follows the path of least resistance and in doing so it has become the answer for the developing world The place that needs it the mostnbspnbspppFinally now that El Salvador has declared Bitcoin as legal tender in their country other countries must now view it as a foreign currency This means it will no longer be able to be taxed as an asset and must instead be thought of as a foreign investment incomenbspnbspp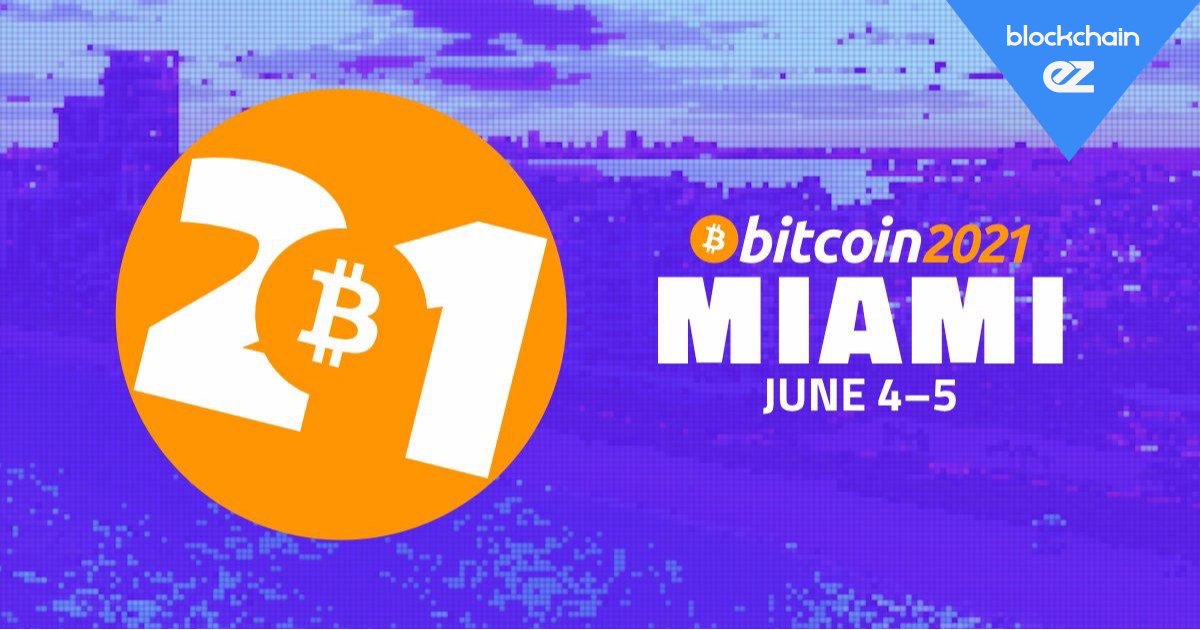 June 07,2021
Recapping The Biggest Bitcoin Week Ever In Miami
pMiami is quickly ascending as one of the most forwardthinking cities in the world when it comes to quickly That was put on display last week for Bitcoin Week in Miami Conference organizers estimated that over people attended the twoday event Crypto investors including the industrys best and brightest minds came together alongside everyday investors and enthusiasts making it the biggest Bitcoin event of all time The event was packed with toptier industry experts gaming stations VR and fun brand activations like a ceremonial quotcash is trashquot fiat bonfire They even toilet paper printed with bills on each rollppOur team made the trip and it did not disappoint Here is a recap of some of our highlights from the weekpulliOpening Remarks from MiaminbspMayor Francis Suareznbspsaid he wants Miami to become the crypto capital of the worldliliMichael Saylor and Max KaisernbspFireside Chat Bitcoin emerging as the alpha asset of the human race How Michael Saylors Bitcoin purchase revitalized his career his company morale and his balance sheetliliFormer Presidential CandidatenbspRon Paulnbsp quotEverybody wants monetary freedom I would hope buthellipI want to clarify that because some people want free money and thats different Theres a lot of free money circulating out there these days and its all fake and its all political corruption that goes in hellip It makes the country poorer no matter how many people get richer in the meantimequotliliJack Dorseynbsp Talking about his life work shifting to growing the adoption of Bitcoin quotWhatever I can do mdash whatever my companies can do mdash to make Bitcoin accessible to everyone that is what I will do for the rest of my lifequot he saidliliCharity WaternbspAnnouncing Their Bitcoin Trust Charity Water is a USbased charity that works to build wells and provide clean drinking water to the world They are launching a Bitcoin Trust in which they are asking for donations from people in the amount of BTC each They will then hold this Bitcoin for a full market cycle sell it in and use of the proceeds to advance their missionliulpThe week was also packed with many auxiliary events hosted by crypto firms to bring the industry together Some of our favorite events of the week were thenbspa hrefhttpsnftsummitnet targetblankNFT Summitanbspand thenbspa hrefhttpsnftbazlcom targetblankNFT Bazlnbspahosted by GDA Capital As well as thenbspa hrefhttpswwwprimetrustcom targetblankPrime TrustanbspAfter PartyppWhile crypto is truly a global phenomenon Miami is quickly taking the lead in relation to crypto regulation and adoption If you didnt have a chance to make the event this year we highly recommend you circle this one on your calendar next yearp
June 07,2021
GemStarter Introduces Ground-Breaking Cross-Chain Ecosystem Synaps Network
pOne of our most anticipated projects of is a crosschain crypto launchpad calledppa hrefhttpsgemstarterio targetblankGemStartera We love the team and think they are building essential technology that will accelerate the growth of our ecosystem We even put our money where our mouth is and invested in the company at seed stage through our earlystage venture fund CW VenturesppGemStarter has been known as the bridge to a new world of fundraising across all smartcontractbased blockchains Accessible for everybody with a democratized tier system redesigned from scratch and allowing for investment at any stage of project development After completing a successful Seed Private A and Private B rounds from internationally recognized venture funds likenbspa hrefhttpsmoonwhaleventures targetblankMoonwhale Venturesa Gemstarter is now ready to take their project to the next level Synapse Network CoFounder Micha Domarecki says ldquoAt Synapse Network we want to go beyond being a launchpad mdash we are also harnessing the power of decentralized finance and blockchain to democratize blockchain incubation and fundraisingrdquoppBuilding on their existing tech and pioneering to solve market inefficiencies Synapse Network is offering groundbreaking products to the investment marketpullistrongAcceleratorstrongnbspmdash access to accelerator amp incubator for startups and entrepreneurs where ideas are converted into working productslilistrongLaunchpadstrongnbspmdash a chainagnostic platform matching projects and private investors enabling investment opportunities in earlystage startups to everyonelilistrongDEXnbspstrongmdash a safe simple and userfriendly crosschain decentralized exchangelilistrongDeFi Marketplacestrongnbspmdash a simple and secure platform allowing token holders users to stake their token earn rewards and APR and participate in the eventslilistrongInvestment Syndicatestrongnbspmdash a network of trusted and reliable VC funds business angels tech partners private investors and blockchain projects providing fasttrack access to capital technology and partnershipsliulpThe launch of Synapse Network will be unique in its scale and scope We believe it will be a giant leap forward in the adoption and acceleration of blockchainbased projects as well as the growth of our industry It is the first solution of this type to increase blockchain adoption by connecting it to traditional markets and democratizing investment in crypto assetsp
May 31,2021
Carl Icahn, Latest Billionaire-Flipped-Bitcoiner - Eyes $1.5B Investment
pIn an excitingly positive turn for the crypto industry more and more institutional investors highnetworth individuals and family funds are showing keenness to invest in digital assets In the latest addition to this growing trend US billionaire Carl Icahn is reportedly contemplating anbspa hrefhttpsmarketsbusinessinsidercomcurrenciesnewscarlicahncryptocurrencyinvestmentbilliondigitalassetsbitcoinskeptic targetblank billion investmentanbspin digital currencies Icahn is the latest billionaire to flip his stance on cryptocurrencies after tellingnbspa hrefhttpswwwcnbccomcarlicahnbitcoinandothercryptocurrenciesareridiculoushtml targetblankCNBC in anbspthat he thought cryptocurrencies were quotridiculousquotppHowever the activist investor is now selfadmittedly looking at investing in crypto in ldquoa relatively big wayrdquo where ldquobigrdquo could mean ldquo billion to oneandahalf billionrdquo Icahnrsquos wellknown pessimism about cryptocurrencies had once led him to compare cryptocurrencies with the th century Mississippi land bubble That pessimism does not exist anymore as Icahn is now interested in the overall crypto business and not only a few lucrative coinsnbspppRevising his stand to a great extent Icahn now believes that cryptocurrencies are here to stay in one form or another Icahnrsquos potential investment plans in digital assets follow a substantially long trail of big businesses going after digital assets Another billionaire investor Mark Cuban known for his sarcastic jabs said that ldquoa hrefhttpswwwforbescomsitesbillybambroughtechbillionairemarkcubanpicksbananasoverbitcoinshccce targetblankIrsquod rather have bananas than bitcoinaquot He too now owns a substantial position in bitcoin Cuban is also an ardent advocate of nonfungible tokensrdquoppThe Bridgewater Associates founder and billionaire hedge fund boss Ray Dalio has also flipped in favour of Bitcoin He sees an inflationary future where ldquocash is trashrdquo and BTC becomes a store of wealth However his assessment is tempered with caution He doubts that the governments will tolerate it Worth billion Howard Marks the cofounder of alternative investment management firm Oaktree Capital says he has reconsidered his previous ldquodismissiverdquo stance on bitcoin These instances show that crypto is gaining momentum and changing the perception of skeptics globallynbspppAs the trail of billionaireflippedbitcoiners gets longer and longer the future of digital assets becomes clearer and clearer When analyzing the investment strategies of the wealthiest people on earth it is always a better idea to quotwatch what they do not what they sayquot It is no secret that money is resoundingly flooding the crypto markets and buying the discount So for all those that have been here with us for years all we have to say isnbspCONGRATULATIONSnbspfor beating the billionaires to the punchp
May 31,2021
USDC Parent, Circle Closes $440M Funding Round, Largest in Blockchain History
pLast Friday the cryptocurrency industry witnessed the largest raisenbspin its history Circle the parent company of the fastest growing cryptocurrency stablecoin USDC raised million from a host of backers includingnbspFidelity FTX Digital Currency Group Marshall Wace Valor Capital Group Pillar VC Intersection Fintech Ventures Atlas Merchant Capital and Willett Advisors among othersnbspSources say Circle couldnbspa hrefhttpswwwtheblockcryptocompostaftermillionfundraisecircleissaidtobeconsideringaspacdeal targetblankgo public via SPACanbsponce the deal closes The company says its target valuation for the SPAC is around billionppCircles business has grown alongside the supply of USDC having built out API services to help businesses engage with the stablecoin business The total supply of USDC recently surpassednbsp billion Circle makes money from the dollar reserves that underpin the stablecoinnbspppCircles CEO and CoFounder Jeremy Allaire said in an interview withnbspa hrefhttpsfortunecomcryptostartupcirclefidelityftxstablecoinusdccoinbasefundingspac targetblankForbesanbspthat quotWeve been pursuing this overall mission this vision of making money work the way the Internet works Thats been part of the vision from day onequotnbspThe new funding round follows a strategicnbspraise ofnbsp millionnbspled by Digital Currency Group in Circle also raised million in a round that valued the company at billionp
May 25,2021
Bitcoin is Helping Us Transition to Clean Energy Faster
pLast week was Earth Day so many in the crypto community took this opportunity to address common misconceptions surrounding the quotlongFUDedquotnbspa hrefhttpswwwcoindeskcomfrustratingmaddeningallconsumingbitcoinenergydebate targetblankBitcoin energy debatea Bitcoin Haters will say that if it scales as a monetary network it will use more energy than exists on the earth However most arguments against Bitcoin in this subject are simply misinformed or willfully ignorant It seems that the energy conversation is the easiest talking point for detractors to draw at however many of the facts are commonly misconstruedppstrongSquarersquos White PaperstrongppThought leaders in the Bitcoin community revisited these somewhat hackneyed arguments when on st April Jack Dorseynbspa hrefhttpstwittercomjackstatus targetblankretweetedanbspone of Squares crypto white papers saying that ldquoBitcoin incentivizes renewable energyrdquo The paper that Dorsey tweeted argued in favor of Bitcoin asnbspkey to an abundant and clean energy future It drew attention towards the opportunity Bitcoin mining presents to accelerate the global energy transition to renewables by serving as a complementary technology for clean energy production and storageppIt suggested that Bitcoin miners as a flexible load option could potentially help solve much of thenbspintermittency and congestionnbspproblems that remain a deployment bottleneck for Solar and Wind energy sources The paper marked Bitcoin miners as unique energy buyers who offer highly flexible and easily interruptible load while providing payout in a globally liquid cryptocurrency Moreover they are completely location agnostic and require only an internet connectionppBy deploying more renewable energy sources such as solar and wind these generation technologies like Bitcoin mining will fall even further down their respective cost curves It will very likely bring them closer tonbspzero marginal costnbspenergy productionppHow fast the Bitcoin network becomes a unique energy buyer enabling the society to deploy substantially more solar and wind generation capacity that we will have to see But it will definitely facilitate the transition to a cleaner and more resilient electricity grid where energy asset owners of today can become the essential bitcoin miners of the future So next time someone cites Bitcoins energy consumption as a negative remember it is Bitcoin that is forging the way towards a more sustainable energy futurep
May 25,2021
Injective Protocol Raises $10M From Mark Cuban, Pantera, BlockTower & More
pInjunctive Protocol a decentralized derivatives exchange announced the completion of a M quotpartyquotnbspa hrefhttpswwwtheblockcryptocomlinkedinjectiveprotocolraisesmillionmarkcubanothers targetblankfunding roundanbsplast week in the form of a private placement token sale at a billion future valuation Several wellknown venture capital firms includingnbspa hrefhttpspanteracapitalcom targetblankPantera Capitalanbspa hrefhttpswwwblocktowercom targetblankBlockTowera Hashed Ventures CMS Holdings and QCP Capital participated in addition to billionaire entrepreneurnbspa hrefhttpsenwikipediaorgwikiMarkCuban targetblankMark CubanappCombining the advantages of centralized and decentralized exchangesnbspa hrefhttpsinjectiveprotocolcom targetblankInjective Protocolsanbspquotgoal is to enable an unparalleled decentralized trading experience whereby retail traders globally can for the first time access limitless markets without the typical predatory fees and slow transaction timesquot saysnbspa hrefhttpstwittercomericinjectivelangen targetblankEric Chena CEO Launched in December of last year Injective is the first universal layer DEX enabling crosschain crypto and synthetic asset trading across spot perpetual swaps and futuresppa hrefhttpsinjectiveprotocolcomecosystem targetblankThe protocolanbspuses both thenbspa hrefhttpsethereumorgen targetblankEthereumanbspandnbspa hrefhttpsvcosmosnetworksdk targetblankCosmos SDKanbspecosystems throughnbspa hrefhttpsblogcosmosnetworktheinternetofblockchainshowcosmosdoesinteroperabilitystartingwiththeethereumpegzoneddbcf targetblankpeg zonesanbspin order to create a fast secure and fully decentralized trading infrastructure that allows anyone to create and trade without the expensive gas feesnbspa hrefhttpswwwcoingeckocomencoinsinjectiveprotocol targetblankINJanbspis the protocols native token and supports protocol governance fee value capture exchange collateral participation incentives and PoS securityppDue to the size of the investment Injective issued the native tokens to investors through the protocols treasury Injective sold the tokens with a lockup period of year at a billiondollar valuation At the time of writing INJ is trading at with a market cap of M With the proceeds Injective looks to upgrade its trading platform and double itsnbspcurrent team of by next year They will also initiate an internal trading desk to help with the exchanges liquidity hiring a head trader from Tower Researchp
May 24,2021
What the Heck is Happening to the Bitcoin Market?
pUsually we save our Bitcoin analysis for later in the newsletter but this week the story needs to be front and center What is happening to Bitcoin and have we really reached the end of the bull market In order to shed some light on the causes of this major selloff we have listed a few major explanations for the crashppChina Cracks down on Bitcoin Mining and Crypto BankingnbspThe National Internet Finance Association of China the China Banking Association and the Payment and Clearing Association of China published anbspa hrefhttpswwwcoindeskcombeijingscryptocrackdownisnotnewbutdontdismissit targetblanknoticenbspasaying member financial institutions should not provide services to cryptorelated transactions or investment funds While heavy crypto regulation is nothing new to the Chinese market this message was much more explicit than the warnings issued in and nbspDays later news broke of a new crackdown on coalpowered Bitcoin mining in an effortnbsptonbspmake good on thenbspgovernmentrsquos commitment to meet its clean energy and emission goalsnbspCurrently of the mining power on the Bitcoin network comes from China much of which is powered by dirty energy sources in MongolianbspIf a full crackdown on banking services and mining does take effect in China it could be a devastating blow to the hash power on the network as well as access to the crypto market for their citizens It should be noted that this ban does not prohibit citizens from owning Bitcoin however it does target banking institutions and private bitcoin miners with the hope of making it extremely difficult for Chinese citizens to get access to the crypto marketsppEnergy Consumption FUDnbspThenbspa hrefhttpswwwcoindeskcomfrustratingmaddeningallconsumingbitcoinenergydebate targetblankenergy usage debateanbsphas long been an Achilles Heal for Bitcoiners While this debate has been addressed time and time again each bull market brings in many newcoiners and it can be difficult to distinguish between truth and fiction The energy consumption narrative was exacerbated by Elon Musk when he made the announcement that Tesla would no longer accept Bitcoin as a form of payment citing ESG concerns This caused a cascade of selling from ESG investors and institutionsppnbspppExcessive LeveragenbspWhile leverage did not cause the drop it did do a lot to accelerate the speed and depth of the decline Because traders were so leveraged long on the crypto market a small pullback was enough to liquidate highly levered positions In fact overnbspa hrefhttpsfinanceyahoocomnewsovercryptotradershtml targetblank positionsanbspwere liquidated aka completely lost in a hour span from May th to th Leverage is present in all markets but perhaps most prevalent in crypto You would be hardpressed to find another market that offers such ridiculous amounts of leverage up to x as in crypto In order for this market to take the next step as a global asset class this leverage epidemic needs to be addressedppnbspppMarket StructurenbspIt comes as no surprise to anyone that the crypto markets have been overheated With the price of Bitcoin rising over in a month span a pullback was almost inevitable Moreover given that the new Bitcoin highs were gettingnbspa hrefhttpswwwtradingviewcomxazDu targetblankshorter and closer togethera signaled that the parabolic move was losing steam Once Bitcoin was unable to print a higher high on May th the market lost faith in the upward momentum and the selloff beganppnbspppstrongSo is the Bull Market OverstrongppAlthough it is impossible to say with certainty we are extremely confident that the bull run will continue this year Similar to the rally this bull run looks destine to have two major legs We look at this dip as a golden buying opportunity before the next leg up The general feeling of those in the industry is that these losses will be recovered in short orderp
May 24,2021
DeFi Dashboard Zapper Raises $15M in Series A Lead by Framework Ventures
pa hrefhttpszapperfi targetblankZappera the decentralized finance DeFi dashboard for over monthly users announced a Mnbspa hrefhttpswwwcoindeskcomdefidashboardzapperraisesmtobuildonplatformappstore targetblankSeries Aanbspround lead bynbspa hrefhttpswwwframeworkvc targetblankFramework Venturesanbsplast weeknbspa hrefhttpsenwikipediaorgwikiMarkCuban targetblankMark Cubananbspand Ashton Kutchersnbspa hrefhttpssoundventurescomabout targetblankSound Venturesanbspalso participated in the roundppBorn out of a hackathon in the crypto startup has seen significant growth since its extendednbspa hrefhttpswwwcoindeskcomdefidashboardzappersnagsnewfundingfromdelphiandcoinbaseventures targetblankseed roundanbspin November of Acting as a hub for DeFi users to view swap stake and yield farms across multiple chains Zapper supports DeFi Protocols and recently surpassed billion in total transacted volume Its current web app plugs into users wallets but Zapper has plans to launch an onplatform app store for developers and is also working on creating a mobile appppZappers CEOnbspa hrefhttpscalinkedincominsebaudeta targetblankSeb Audeat states quoteverything is fragmented its on a bunch of different apps living different websites and web apps and our goal is really to reduce the friction and just have this one portal where you can track all your assets and manage and swap and farmquot Audet also compared Zappers coming app store to Shopify which will enable community members to pitch in with new featuresppZapper will use the fresh capital to accelerate the growth of its dashboard features with hopes to make DeFi easier by lessening the intricacies of crypto As Zapper funds the development of its new app store and mobile app the team will also look to addnbspa hrefhttpsethereumorgendevelopersdocsscalinglayerrollups targetblankEthereum layer rollupsanbspand other chain features for its usersp
May 17,2021
MakerDAO Takes Swing at Traditional Banks: Offers Decentralized Mortgage Financing
pLast monthnbspa hrefhttpsmakerdaocom targetblankMakerDAOa the largest decentralized autonomous bank in the world took a swing at the traditional banking industry when they started offering decentralized mortgage financing to users who were looking to fix and flip houses Maker requires users to deposit collateral in the form of ETH and in return issue dollardenominated loans in the form of their native stablecoin DAI Users then take their newly minted DAI use it to fund the renovations on their home sell their home for profit repay their initial loan plus interest recover their collateralized ETH rinse and repeatppIf traditional banks were nervous about thea hrefhttpswwwcoindeskcommakerdaooncollisioncoursewithbankingregulators targetblanknbspemergence of definbspadecentralized finance before this new innovation is sure to send shivers down their proverbial spins Not only is there no need for preapproval or applications on MakerDAO but the fees are also much more competitive due to the lack of regulation and compliance cost needed to secure such defi loans Essentially anyone holding ETH can lock up their crypto as collateral and receive a loan no questions askedppWhile this service offering is still in its pilot phase in the US MakerDAO already secured K in loan financing last month They are targetingnbsp million in realworld loansnbspby the end of this year spanning from freight invoice lending financing of US farm properties and loans to solar facilitiesppnbspppstrongWhat This Means for DefistrongppWhile most activity in the defi space has been mostly relegated to cryptonative assets this feels like the first time the gloves are coming off and the Defi space is ready to directly compete with traditional leading institutions Not to be easily outdone this will surely spark a flurry of lobbying from traditional financial institutions to impose strict regulation on the defi industry quotIf you cant beat them regulate them out of existencequot While the multitrilliondollar banking industry is surely a formidable opponent my thesis on this is simple the market always chooses what isnbspbetter faster stronger If I was forced to bet Im putting my money on defi p
Subscribe to the CryptoWeekly Newsletter
Get the top stories, funding deals, technical analysis, cryptocurrency jobs and much more delivered to your inbox, every Monday morning.