November 29,2021
Barbados To Launch Digital Embassy In The Metaverse
The world as we know it is changing. The metaverse is no longer simply a concept, in fact,&nbspit is rapidly transforming into&nbspa reality. With that being said, Barbados recently&nbsprevealed its plans to build a metaverse embassy, taking a huge step toward legitimizing the metaverse concept in the process.
Barbados, therefore,&nbsphopes to build a digital embassy through&nbspa partnership with Decentraland. The local&nbspgovernment is currently in the midst of&nbspnegotiating collaborations with many top Metaverse platforms and industry leaders. Although there is a lot more work to be done, many believe that this will go a long way towards bringing the idea of the metaverse and its subsequent implementation into the mainstream.
Barbados, if successful, will be the first independent nation in history to have an embassy constructed&nbspin the metaverse.&nbspThe foreign minister of Barbados, Jerome Walcott,&nbspstated that Barbados remains optimistic&nbspabout interacting with the rest of the world via the new digital embassy. The plan had also reportedly&nbspbeen in the works for several months&nbspprior to the announcement.
The Times Are Changing
Hot on the heels of&nbspFacebook recently rebranding as 'Meta', other various constituents of several sectors such as those pertaining to the blockchain, cryptocurrency, NFT, and social media industries had all begun taking the notion of the metaverse much more seriously.
Now, with the new plans of constructing a digital embassy being announced by Barbados, few can argue against the fact that we are gradually moving towards a new age, one that will in all likelihood be fully digitalized. However, it is worth pointing out that despite the interest in the metaverse, Barbados' government has stated that current affairs in the real world are still going to be prioritized above all else.
Moreover, there is also the issue of how sovereignty will actually work within the metaverse, and how certain things such as the issuance of visas and passports along with the establishment of international treaties will function in a digital realm. Still, although these problems are certainly going to become more common as time progresses, the government's willingness to even consider a move that will include active involvement with the metaverse is indeed noteworthy.
Not Everyone Is On Board
Unsurprisingly,&nbspnot everyone is supportive&nbspof the aforementioned decision to create the digital embassy.&nbspWill Gottsegen from CoinDesk&nbsprecently commented that perhaps not everything should be dependent on blockchain technology and that the idea of a metaverse embassy, while certainly intriguing, is one that may be little more than an empty promise from a politician or official who simply wants to cater to the members of the cryptocurrency and blockchain communities.
Elsewhere, others are worried about how the treatment of property rights will occur within the metaverse. Some have even gone as far as to claim that shifting to a digital realm with little to no laws will in all certainty lead to anarchy and chaos. Some are also concerned about the role that NFTs will play in this as well, in addition to Barbados' government potentially&nbspusing this opportunity to exploit others&nbspvia land rights and impose digital control while simultaneously bypassing international rules and regulations in the real world.
Whatever the case may be, it is clear that before the idea of this digital embassy can be fully actualized, plenty of obstacles and challenges will need to be navigated through first. In related news, Barbados also has plans of opening digital embassies with various&nbspother providers such as SuperWorld and Somnium Space. Additionally, as per the latest reports, Barbados plans to tentatively launch the embassy by January 2022.
November 22,2021
Layer 2 DEX, Diversifi to Launch New Rewards Program with Incentivized AMM
DeversiFi exchange is on a mission to make DeFi accessible to everyone, and ensure that the DeversiFi platform becomes a one-stop-shop for all DeFi needs. Earlier this year they&nbspsoft-launched DVF&nbsptoken,&nbspthrough their very own launch mechanism (DeversiFi launch market), and have since grown that community. But that was just the beginning for Diversifi s growth plan, working hard to bring further value for users.
Coming Soon
In two weeks DeversiFi will launch its first rewards program, along with an inaugural series of incentivized&nbspautomated market makers&nbsp(AMMs). This twin initiative will allow you to earn by trading on DeversiFi, OR providing liquidity to one of the brand new incentivized pools, offering some of the best rewards on Layer 2.
Trading rewards
One of the best features about DeversiFi is the gas-free trading, but they are going one step further with a new rewards program. From December 1st, traders on the platform can earn some sweet DVF token, which will be calculated by the amount of fees they have paid each week as part of the overall &amplsquofees pot'. Simply trade on DeversiFi and earn DVF. It's as easy as that!
50% of total&nbspDVF&nbspsupply is controlled by the DVF DAO, with some of it initially allocated to liquidity mining and trading (at the DAOs discretion). There could be a vote after 3 months to continue the program or alter the parameters, so holding DVF will give you a voice in these decisions.
Automated Market Makers (AMMs)
Unlike the&nbsptraditional order book method,&nbspwhich matches buy and sell offers, AMMs offer a liquidity pool where traders can simply buy and sell their tokens against the liquidity that is present in this crowdsourced vault. In other words, you can make trades even if there is nobody on the other side.
The launch of DeversiFi&nbspAMMs will involve 16 new incentivized liquidity pairs. The initial incentivized launch pools were chosen by DeversiFi and the DVF Community in a governance vote, and contain a mixture of large blue-chip tokens as well as stablecoin pairs and NFT &amp DeFi tokens.
The pairs are&nbspDVF/ETH, CRV/ETH, LDO/ETH, UNI/ETH, ERP/USDC, YGG/ETH, ILV/ETH, MPL/ETH, COMP/ETH, SUSHI/ETH, USDC/USDT, ETH/USDT, TOKE/ETH, REN/ETH, BOND/ETH, RAI/ETH.
By providing liquidity to the pools, users are entitled to a portion of the trading fees collected by that pool.
Empowering decentralized trading by rewarding usage, cutting fees, motivating platform investment, and decentralizing control. This is a formula for certain crypto success, and DeversiFi seems to have it calculated well. These types of financial growth offerings will only increase in volume as crypto goes mainstream. More people every day become aware and gain access to crypto investment and savings options that traditional systems cannot compete with. DeversiFi is developing their exchange and community with new-age users and platform growth fundamentals in their sights.
November 22,2021
The Gamified Stock Betting App That Rewards Effective Traders
Trading crypto is a lot like trading stocks. It's a little scary, a little overwhelming, and a little risky. But these are exactly the reasons why so many people are drawn in. While there's no sure-fire way to be successful in the crypto markets, fantasy trading platforms like&nbspStockBattle&nbsplet users get the vital experience needed to find success in crypto trading.
It's Easy to Join and Fun to Participate
StockBattle contests aren't games &ndash they offer a chance to profit based on your skills to identify the right crypto or stocks. However, most participants agree that contests are fun and exciting. You'll love the adrenaline rush you feel while competing against others in 15-minute head-to-head rumbles backed by&nbspreal-time price data.
The great thing about these competitions is that they are easy to join. Essentially, it comes down to picking 5 stocks or cryptocurrencies for your portfolio and watching them perform in a real-time dynamic chart. The entrant whose portfolio grows higher wins a predefined cash reward. It's a simple concept that you'll feel comfortable with using in seconds. However, you will need to analyze the market and rely on your intuition to create a winning portfolio.
Get Started with Free Contests to Learn the Basics
Free contests are the best place to get started in StockBattle. Free contests don't require any upfront investment and still have the potential to payout on a win. They offer the safest means of learning how to use the platform and what kinds of strategies are most effective for you. Free contests can help you get comfortable with how assets fluctuate in price, what kinds of volatility are profitable, how to read price charts, and more. Once you can stand on your own two feet, you'll probably be itching to try your hand with some real money.
Play to the Match, Not the Market
In StockBattle, you compete with your match, a person with the same passion for crypto, not the whole market. It means that victory is real and truly within your reach. To gain a victory, you need to pick the stock or crypto that you feel is most likely to perform well over the selected time, ignoring any potential for long-term profits. Look for something with a bit more volatility. Assets that rise and fall quickly are prime choices for StockBattle.
If you've been waiting for the right moment to test the waters of fantasy crypto trading, go ahead and get started today. Download StockBattle and start experimenting at no cost to you. Thanks to the wealth of information out there and the ease of fantasy finance there's never been a better time to jump into the world of trading.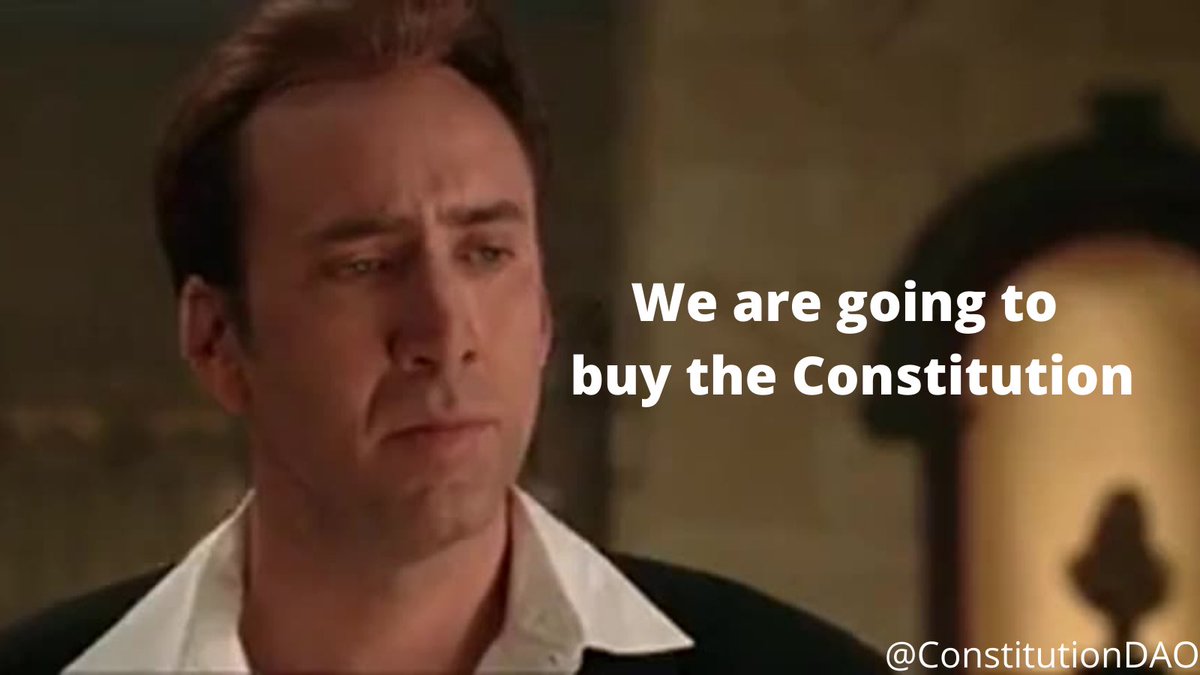 November 22,2021
Constitution DAO Raises over $40M Ether in Bid To Buy The U.S. Constitution
The original print of the United States Constitution has only 13 surviving copies. After a high-stakes bidding battle that captivated the Internet's interest and imagination, a DAO (decentralized autonomous organization)&nbsprecently stated&nbspthat it had lost&nbspits bid to successfully purchase one of the original copies of the U.S. Constitution from a recent Sotheby's auction.
The&nbspUnited States Constitution&nbspsold for just over&nbsp$43&nbspmillion at Sotheby's this past Thursday. The winner was also recently revealed to be none other than&nbsphedge fund billionaire Ken Griffin, who is both the founder and current CEO of Citadel.
Although defeated, the daring rise of the DAO, a collection of individuals who had connected with each other via&nbspthe Internet, is nevertheless a unique situation that must be examined further.
What happened?
The group of individuals had been identified as&nbspConstitutionDAO. Following a brief&nbspburst of enthusiasm on Twitter, when some members of the organization incorrectly declared that they were victorious, the group then issued a follow-up statement clarifying what had actually transpired. According to the announcement, the organization may have lost the bid but it nevertheless&nbspmade history by raising the biggest amount of money through crowdfunding within a time period of under 72 hours.
According to one organizer in the DAO's Discord channel, the group was defeated&nbspbecause it did not earn enough money to construct the reserve needed to consistently&nbsppreserve and maintain&nbspthe document. Moreover, the participants of the&nbspDAO would reportedly&nbspreceive their money back, excluding gas fees.
Constitution DAO's bid had witnessed&nbspthousands of&nbspcontributors&nbspcontinuously&nbspdonating via&nbspETH. The founders of the organization had gathered for the first time just over seven days ago&nbspwhich was around the time that they&nbspbegan requesting funds. The group had carried out&nbspa campaign primarily using&nbspword-of-mouth tactics&nbspvia Twitter as well as various&nbspother forms of&nbspsocial media.
The power of DAOs
The campaign, which was mostly fuelled by Twitter and a rapidly growing Discord server, provides a glimpse into what a community-driven&nbspeffort where transparency, honesty, and shared ownership are the main driving forces would be&nbsplike as we continue to make technological progress. The prospects provided by the decentralized autonomous organization&nbspframework&nbspare hence actively&nbsppiquing people's curiosity and interest.
Furthermore, as dramatic as it may appear, the joy of welcoming individuals into the cryptocurrency community&nbspis therefore an exhilarating by-product of ConstitutionDAO. It allows users and members&nbspto enjoy the perks as well as overall experience&nbspof a fully decentralized community.
However, although the influx of new users may indeed be beneficial, it also necessitates that someone&nbspmust educate those who are new to the industry&nbspregarding certain matters such as&nbspwhere their hard-earned&nbspmoney may actually be&nbspgoing. As a matter of fact, the ConstitutionDAO team felt the need to adjust their initial message from potentially 'owning&nbspa very small&nbsppart&nbspof the U.S Constitution'&nbspto&nbsp'users&nbspshall&nbspreceive governance tokens'. This change had to be implemented relatively&nbspearly on in order to ensure that the participants&nbspunderstood exactly how everything works and where their money will be allocated. Still, the success that the DAO had in gathering everyone together to achieve a common goal should not be understated.
&nbsp
November 15,2021
New Developments in Privacy — Shielded Wallets and Railgun
Of the three legs of the blockchain trilemma&mdashdecentralization, scalability, and security&mdashsecurity is the most foundational. It is an absolute necessity that users feel assured that the system they are using will not leave them exposed.
Achieving blockchain security is motivated by what has been labeled the cypherpunk mentality&mdashthe idea that by leveraging cryptographic methods, we can develop online defenses that protect our personal information. But as crucial as security is to the adoption of decentralized financial applications, there remains a fundamental lack of privacy protection on Ethereum.
Users may think that hiding behind an Ethereum address is sufficient to keep them anonymous, but the network uses a public, auditable ledger with account-based tracking. This means that everyone can easily discover the wallet balance of every user on the network. This isn't dissimilar to any payment you make in your daily life-giving the recipient the means to check how much money is in your bank account. Suppose you wanted to make a contribution to a liquidity pool such as Aave&mdashwith base Ethereum, the entire network knows your investment and can see when you withdraw. Or what if you wanted to interact with a DEX? Uniswap executes billions of dollars worth of trades daily, with each transaction trackable simply by looking up the Uniswap smart contract on Etherscan. Click on any one of the addresses involved in the transactions and you can view the entire trading history of the wallet. For anyone trying to develop proprietary farming strategies, they could easily be copied. Or for a credited trader with a number of users following their wallet, every investment they make notifies those users.
Beyond wallet transparency, consider how most users interact with the Ethereum network&mdasheven services that let you manage your own wallet like MetaMask are able to read your IP address. Assuredly, there are methods to enhance security, like using a VPN, using multiple addresses for different dApps, or even running a node yourself. But privacy shouldn't require users to be developers or experts&mdashmass adoption and true usability require layer-one, passive privacy.
In recent years, privacy-focused protocols have been developed and successfully implemented, proving the effectiveness and versatility of zero-knowledge cryptography. In 2015, Zcash launched a fork of Bitcoin that enabled users to send transactions with shielded addresses. But the more versatile Ethereum has a different environment structure, with account-based tracking and smart contracts increasing the complexity of protecting wallet information. Thus, providing the same level of privacy on Ethereum required additional research and development.
One possibility for anonymizing transactions through Ethereum is using mixers or tumblers, protocols that enable users to transfer to another Ethereum address without the deposit and withdrawal addresses being linked, often in set denominations of 1, 10, or 100 ETH. However, this privacy model is incomplete. With a balance in a mixer, it's impossible to withdraw to a smart contract or interact with DeFi protocols. The user has to create an additional address, withdraw to that address, and then submit the contributionor transaction to the smart contract. Additionally, they have to make sure that none of their behaviors enable someone to link the new address to their original address. Even with the proper use of a new address, only being able to exchange denominational values makes proper DeFi interaction difficult.
Railgun has introduced a stronger model of privacy that brings security to DeFi. By establishing a shielded wallet for all users, any interaction you can execute with your Ethereum wallet can be executed anonymously with your Railgun wallet. The same for the other smart contract-capable blockchains the technology has been ported to.DeFi has been at the core of blockchain development over the past 2 years. It's been foundational in moving the technology from ICOs and into the development of efficient financial products.&nbsp DeFi applications are responsible for billions of dollars worth of transactions, all of which are easily trackable.&nbsp If these applications are to be trusted and used as true financial mechanisms, then privacy is necessary. Privacy that doesn't require expert knowledge.
Using Railgun, once the initial contribution is made, your address is shielded. Your Railgun wallet can make a transaction to any smart contract or wallet address, and all that will be revealed is that a Railgun user executed the transaction. Contributions to a liquidity pool, exchanges over a DEX, internal or external transfers&mdashall can be made in any denomination with a single transaction. Railgun solves the vast majority of privacy problems DeFi has been struggling with. That said, as recent years have shown, DeFi requires the mindset that no one is quite sure what is over the horizon.
Shielded wallets are a solid foundation, but constantly-evolving products, features, and methods require protocols that can adapt. The team behind Railgun is full of strong minds, cryptography experts, and accomplished engineers, but the ultimate power lies in the democratized decision-making of the DAO. With a list of enhancements already in discussion, the community has the ability to hear the voices of any DeFi innovator, Ethereum developer, or simply anyone who truly believes that privacy should be within reach. Railgun introduces a new paradigm, enabling us to unlock the full potential of DeFi.
By Nick Ulven
November 15,2021
A Step in the Right Direction: India Announces Conference Discussing Regulation of Digital Assets
In recent news, India's Parliamentary Standing Committee of Finance had announced an&nbspupcoming&nbspofficial conference&nbspwherein possible regulation of digital assets will be discussed with some of the country's most significant cryptocurrency stakeholders and industry leaders.
Politicians and industry executives are therefore set to take part in extensive conversations about possible cryptocurrency regulation and legislation. The actual itinerary for the meeting though has not yet been issued, as per a representative for the&nbspHouse of the People (Lok Sabha) secretariat.
Whatever path the Indian lawmakers ultimately decide upon could have a domino effect on other countries in the region, and cryptocurrency advocates are thus&nbsphopeful that the&nbspnegotiations&nbspwill end in mainly beneficial outcomes.
India's Relationship with Crypto
WazirX, an Indian cryptocurrency exchange, recently reported&nbspa considerable increase&nbspin its respective number of subscribers as well as overall trading volume in 2021. It had also been reported that the platform's user base expanded to 10 million this year. Furthermore, according to&nbspCoindesk, WazirX's 2021 trade volume has now managed to reach just about $38 billion, representing a 44% increase on a monthly basis.
Needless to say, there are thus many Indian citizens who are supportive of crypto, and most of these enthusiasts hail from cities such as Delhi, Mumbai, Hyderabad, Bengaluru, and Kolkata. Most of the supporters were also found to be adolescents. However, not everyone seems to be on board, as was made evident by both the central bank as well as the country's lawmakers refusing to acknowledge the growing popularity and increasing demand pertaining to digital assets by the Indian cryptocurrency community.
As a matter of fact,&nbspGovernor Shaktikanta Das&nbspof the RBI (Reserve Bank of India) recently claimed that the overall amount of Indian citizens who have expressed an interest in various cryptocurrency-based assets has in fact been grossly exaggerated and blown out of proportion. In the past, the RBI has often&nbspadopted a hostile approach&nbsptowards cryptocurrencies, so this statement should not come as that much of a surprise.
Time for a Change
While there are several reasons as to why the cryptocurrency space has been experiencing exponential growth over the course of the last decade, the fact remains that it is mostly the younger generation that is spearheading the charge for the new industry.
India's cryptocurrency community is no different, and it is this unyielding support that has now culminated in the upcoming meeting between the local government and various cryptocurrency leaders and experts. The ones representing the cryptocurrency sector hail from a&nbspvariety of different companies, and noteworthy participants involve both the BACC (Blockchain &amp Crypto Assets Council) and the IAMAI (Members of the India Internet &amp Mobile Association). As per the&nbspmost recent reports, the meeting is scheduled to occur on the 15th&nbspof November, 2021.
November 15,2021
Zeptacoin Listed On BitMart: Exchange Music Rights With Zeptacoin
For those who have an interest in both the music industry as well as the world of blockchain technologies, knowing about&nbspZeptagram&nbspis a must. Zeptagram may be understood as a blockchain-oriented trading platform that allows intellectual property owners to successfully tokenize their respective assets. In other words, whenever an artist would use music to generate some sort of value, money would be distributed to the respective token holders with relative ease.
Zeptagram has therefore managed to gain considerable traction lately and has been making headlines for all the right reasons. As a platform that recognizes as well as rewards both music fans along with the artists themselves for their artistic expression and passion for music, it would make sense that so many have already chosen Zeptagram and continue to do so even today.
Zeptacoin
Zeptacoin's&nbsp(ZPTC) main purpose is to be utilized for&nbspexchanging music rights&nbspon Zeptagram's own music platform. Additionally, there are plans to integrate it with Zeptagram's NFT-platform as well. The cryptocurrency&nbspwas listed on BitMart, a popular cryptocurrency exchange, last month in October.
According to the latest charts,&nbspthe current price&nbspfor Zeptacoin is $0.4. While this is of course nowhere near its all-time high, it nevertheless shows that both Zeptacoin and Zeptagram itself have been able to survive the numerous fluctuations that often occur in the cryptocurrency market. Moreover, the fact that it has also been listed on both Bittrex, as well as the immensely popular PancakeSwap, is further proof of this.
NFTs
Anyone who has been paying attention knows that NFTs (non-fungible tokens) have taken the world by storm. Many celebrities and industry leaders alike have already bought and sold numerous NFTs, and these include prominent figures in the music industry as well.
Zeptagram has therefore gotten involved with NFTs too and has thus&nbsprecently added a section&nbspcentered around non-fungible tokens on its website. Although this new feature is still in the beta version, it has nevertheless drawn in many in and outside of the music industry. You will find new listings, popular sellers, and hot collections all gathered in one place for your convenience.
Although there is still more work to be done, it is nonetheless a safe assumption to make that Zeptagram is one to keep an eye on if you have an interest in music, NFTs, and crypto.
November 11,2021
Contango Digital Assets Partners with MRHB DeFi to Bridge DeFi and Muslim Communities
Today, Canadian venture capital fund&nbspContango Digital Assets&nbspannounced that it will be working with&nbspMRHB DeFi, a decentralized finance platform focused on, &quotbridging the gap between the Muslim Community and the Blockchain world.&quot&nbspThe partnership is set to extend DeFi's opportunities to users who have refrained from participating due to ethical concerns.
With a team of dedicated experts in Islamic Finance, MRHB has built a solution that is Shariah-compliant. It uses smart contracts to standardize the body of rules and principles that adherents must follow in matters of business in order to participate in DeFi in accordance with their beliefs.&nbsp
&quotIt is&nbspsurprising to us that such an important part of the world has not been able to participate in DeFi opportunities yet. MRHB is opening an important door in the Muslim Community for people who wish to benefit from this technology while remaining faithful to their beliefs. We're thrilled to be a part of that.&quot -&nbspContango Managing Director, Mike Grantis.
Contango's investment is a realization of the fact that there is over $3 trillion in liquidity available in this previously overlooked market. More so, the platform built by MRHB is not exclusive to Muslim users. It is designed to encourage its ethos through a user-friendly experience and comprehensive ecosystem of applications that include interest-free lending services and an authentic NFT marketplace.
&quotWe have built DeFi services that solve issues of faith, ethics, exclusion, and complexity. Our user-friendly platform provides equal opportunities to everyone, not only those who share our concern for holding crypto assets that are halal. With Contango's support, we will continue our journey of growth and development within Islamic communities and beyond.&quot&nbsp-&nbspMRHB DeFi CEO, Naquib Mohammed.
By partnering with MRHB, Contango will also provide the platform with additional tools such as expert advice and professional marketing services that will ensure its growth. This includes collaborations with influencer marketing leaders in the blockchain space,&nbspInflux Group.
About Contango
Contango Digital Assets was launched to empower the financial revolution that is presented by blockchain and DeFi technology. It invests in innovative projects from around the world and fosters strategic partnerships with founders who look for more than just capital. Learn more about Contango by visiting the official&nbspwebsite&nbspor following the fund on&nbspTwitter.
About MRHB DeFi
MRHB DeFi is the first ecosystem to offer equal and trusted access to crypto assets, services, and wealth creation opportunities for excluded communities worldwide. Its ecosystem leverages technical expertise and extensive knowledge of how the Islamic ecosystem works to make DeFi available to over one billion potential users. Learn more about MRHB DeFi by visiting the official&nbspwebsite&nbspor following the project on&nbspTwitter.
November 08,2021
How RAILGUN Privacy Technology is Helping ICOs and Venture Capitalists
ICOs are a tricky business. You only have to look at the plethora of different launch strategies, vesting schedules, and tokenomic theories to see the sheer complexity young projects have to grapple with. Once released to the public, however, launches often follow predictable paths: an initial spike in the price followed by something akin to a Dutch auction as VCs and possibly developers sell off their tokens at the highest possible price.
Now, though, the innovative privacy tech of the&nbspRAILGUN Privacy System&nbspcan provide new possibilities for future ICOs on blockchains capable of running smart contracts. Let's consider how the system powered by zkSNARKs &ampndash the weird mathematical proofs that Vitalik Buterin himself believes will change the world for the better &ampndash could help ICOs going forward.
Within RAILGUN, transferring tokens from one account to another is entirely private. Allocations to VCs, developers, or other investors won't even show up on Etherscan. Thus, potential investors are less likely to be put off by the presence of competing Venture Capitalists, not necessarily knowing the price previously paid for tokens or investment amounts. The dApp or protocol could negotiate with each early investor on the technical merits of their team and technology should they so desire, with each deciding on a fair price.
Without a&nbspprivacy protocol, the blockchain is also never more than merely pseudonymous. This can be unappealing to VCs, who may have their actions scrutinized, imitated, or even countertraded if they are seen to be selling or accumulating their tokens. VCs and, indeed, developers have just as much right to sell tokens as anyone else in a properly decentralized world, but with investors always being able to see who is selling and when the lack of anonymity necessitates very careful management of held funds. For the owners of promising protocols, which may often require further development and funding, this can even remove a natural funding mechanism, limiting their options.
With the implementation of the relayer network, the&nbspRAILGUN Privacy system&nbspallows completely private DEX swaps to be made. Nobody can tell whether it was a developer, VC or small investor buying or selling. Vesting can be entirely private or even non-existent. The price paid and the final holders will not be public information unless the parties involved explicitly release that information. But at the same time, whether for tax, regulatory or PR purposes, attestations can be generated using Zero-Knowledge Proofs &ampndash to demonstrate, for instance, that the development team has not sold.
I rather suspect that once introduced to RAILGUN, venture capitalists and institutional investors alike might insist new projects make use of this powerful new privacy technology. As the name suggests, information is the most valuable commodity in the Information Age. Hence, being able to protect one's alpha or investment strategy from prying eyes on an otherwise transparent blockchain is an advantage too significant to ignore.
&nbsp
Author:&nbsp Mike Chaffin
November 08,2021
A Match Made in Heaven: Fantasy Sports Meets Crypto Stock Trading
Fantasy trading contests are a fun and exciting crypto trading alternative that allows you to compete on your terms. These contests are based on fantasy sports mechanics and make it possible to double up your investment in as little as 15 minutes. Fantasy crypto has become the latest hit on the market, with millions of people gravitating to such fantasy finance platforms as&nbspStockBattle.
How does StockBattle work?
In StockBattle, you draft your virtual stocks or crypto portfolio and join head-to-head competitions with other participants. The best trader, whose portfolio grows more within a 15-minute contest, gets a reward. All contests are backed by real-time price data. It's a simple concept that you'll feel comfortable with using in seconds. However, you will need to analyze the market and rely on your intuition to create a winning portfolio.
Here is why you should try StockBattle
You get a generous 100% welcome bonus. The platform will match your first deposit up to $50. So, if you invest $20, it means you'll have $40 to join the desired fantasy contests. You can join free competitions to understand how the system works. The prizes involve actual money, so you can use this as a starting point to begin competing for real cash. Check the current trends while choosing your portfolio. The website shows you statistics on each currency that you can include in your selection. That makes it easier to discover the current trends and identify market gainers.
The Contests Occur in Real-Time!
You don't have to wait to see the outcome of a contest. Instead, you can follow the entire session's live chart and see how the market trends move in actual time. Even if you don't win, you'll love the rush you felt during the session.
An Entire Academy Section That Helps You Win
StockBattle wants its competitors to enjoy fantasy finance contests and win. That's why it created an Academy where you can discover solid winning strategies. The academy contains detailed explanations on fantasy finance but also shares tips and insights. For example, you can learn how to read graphs or hunt for undervalued assets.
If that sounds attractive, don't hesitate to&nbspjoin StockBattle today. You can improve your knowledge and test yourself against hundreds of other traders!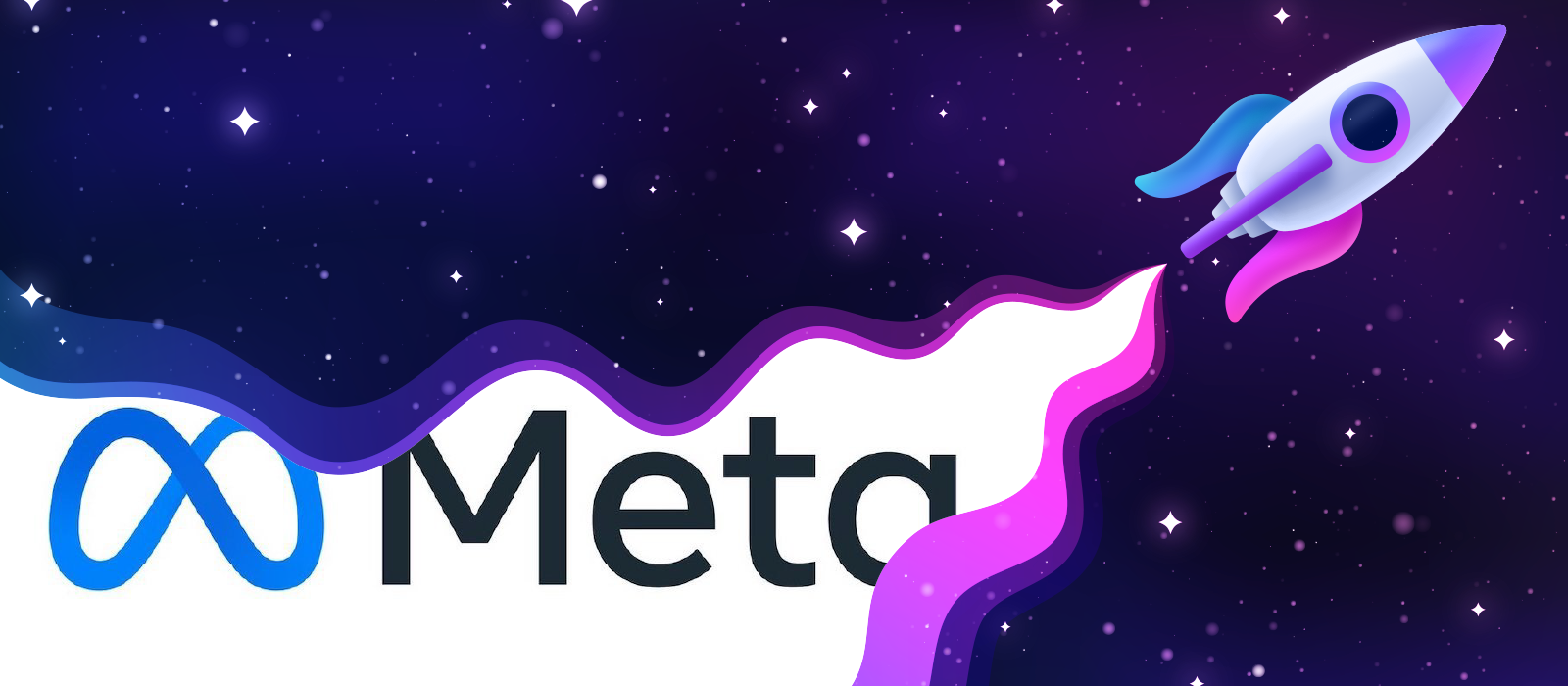 November 08,2021
Meta vs. The Metaverse: The Difference Between Facebook and Cryptos View of the Metaverse
When Facebook rebranded itself as Meta Platforms, it in fact signaled its adoption of the metaverse, which is essentially an immersive digital environment where people may do all sorts of things such as play different games, work, take part in e-commerce, and socialize.
Facebook isn't the first organization to try to enter the so-called metaverse, and it won't be the last either. Nonetheless, its recent decision has created a lot of support for the notion of a metaverse, which has been in the works for a long time. As a matter of fact, Enjin, a blockchain company,&nbsprecently established a $100 million fund&nbspin order to promote certain initiatives in its respective ecosystem which is primarily aimed at establishing a fully decentralized metaverse.
Entering the metaverse
As the cryptocurrency industry is largely online to begin with, it would thus make all the sense in the world for it to adopt the idea of a metaverse. Many in the cryptocurrency community have claimed that a primary objective of this industry is to eventually establish a digital space where individuals would be free to do whatever they like, such as play games and socialize. As it turns out, prominent figures and entities within this space also feel the same way.
Apart from Enjin, Coinbase's stock had risen exponentially following Facebook's announcement. Furthermore, Decentraland's MANA token, which is the project's native currency mainly utilized for the purposes of both purchasing and selling digital space within the metaverse, had recently risen from $0.80 to&nbspa new all-time high price&nbspof over $4.00. This sharp increase was undoubtedly due to Facebook's announcement about rebranding.
Powered by Ethereum's blockchain, Decentraland has long since been working on the possible implementation of a metaverse, and so the interest for such a concept and what it can do not just for the cryptocurrency industry but for our society as a whole has existed for some time now.
What's next?
Despite the interest in the aforementioned metaverse, there is still plenty of work to be done. Still, the future looks bright as was made evident by&nbspAnimoca Brands' The Sandbox, a blockchain gaming platform based in Hong Kong, raising over $90 million as part of a fundraising round spearheaded by SoftBank Group. The investment enables gamers to create virtual worlds and exchange in-game NFTs and is yet another clear indication of the interest in the formation of a metaverse.
The NFT community in particular&nbspis bound to benefit greatly from a potential metaverse. No matter what happens from now, one thing is clear which is that we are definitely entering a new era both within the cryptocurrency and blockchain industry as well as outside of it.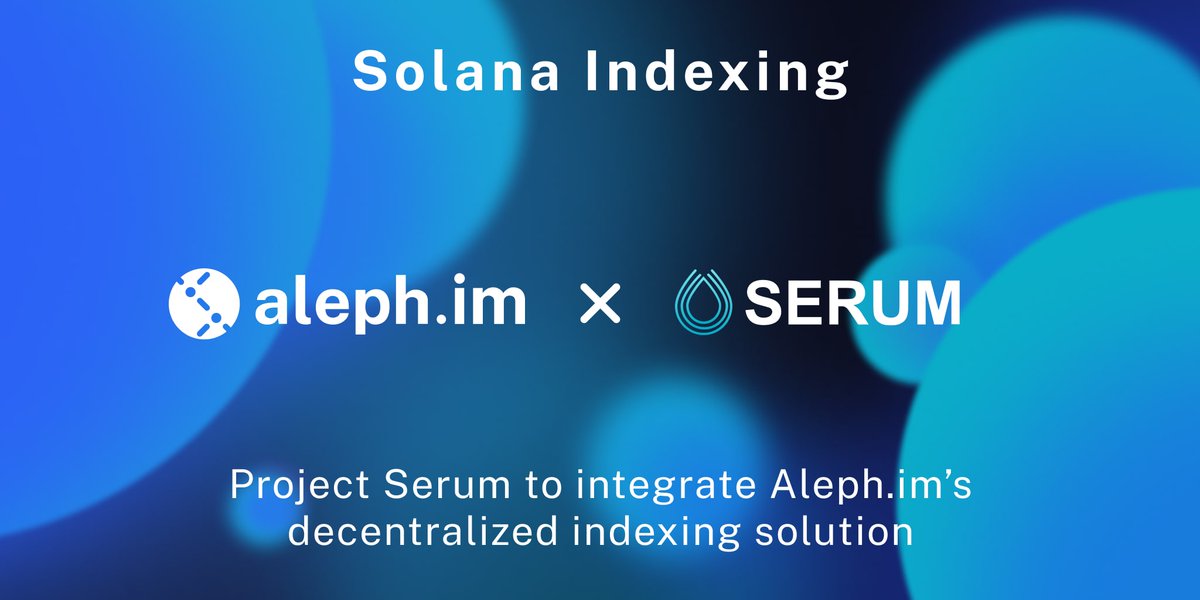 November 05,2021
Aleph.im Launches Serum Markets Analytics
Revealing never before seen DeFi trading data on Solana
Paris - November 4 - Aleph.im, a cross-blockchain computing network, and decentralized indexing provider announced today the launch of Serum Markets, to help surface valuable trading data on Project Serum (Serum), a protocol delivering the underlying liquidity infrastructure to decentralized applications built on Solana's fast and censorship-resistant blockchain.&nbsp
The induction of Serum Markets will vastly benefit Project Serum's ecosystem, allowing Serum to better analyze the enormous influx of data and funds from their various end-users and providing increased visibility for investors into one of the largest players of the Solana DeFi ecosystem. Moving forward, projects will be able to connect to Project Serum's data using aleph.im's technology to enrich the Solana DeFi analytics landscape.&nbsp
Serum is a liquidity infrastructure ecosystem built on Solana with a fully on-chain central limit order book that gives traders and composing projects access to matching services and shared liquidity. At the time of writing, Serum's total value locked (TVL) is $2.42B, making Serum one of the top DeFi protocols on Solana. Until now, trading data from Serum's ecosystem has been noticeably difficult to consolidate. Aleph.im's indexing solution will allow users to access historical DeFi trading data including TVL, trading history (OHLCV),&nbspdaily number of active users, and specific statistics on the makers and takers (PNL, open orders, fees/rebates) for added visibility and insights that can inform better trades. It will also provide additional searchable data on specific market addresses, open orders accounts, and owner addresses.&nbsp
We're excited to collaborate closely with aleph.im on their analytics and indexing solutions for Serum. It's hard to overstate how important this kind of tooling is for ecosystem growth," said JHL, Project Serum contributing developer.&nbsp
Aleph.im offers a solution for projects that currently have to rely on centralized indexing solutions or no indexing at all due to the complexity of indexing on Solana, which requires high costs for physical hardware, unfeasibly fast internet connections, and computing power. Many DeFi protocols on Solana have already benefited from aleph.im's decentralized indexing solutions including Raydium, Saber, and Orca.&nbsp
We're thrilled to extend our indexing solutions and analytics dashboards to Serum, the liquidity infrastructure protocol for dozens of DeFi programs built on the Solana blockchain, to offer users, traders and institutional investors increased visibility into the Solana DeFi ecosystem, stated Jonathan Schemoul, founder of aleph.im.&nbsp
Aleph.im's open API and GraphQL can also be used by anyone to populate the latest trades on Serum into their DApps or research projects. For end-users, Serum Market will provide valuable information, allowing them to make better-informed decisions when trading.
&nbsp
Embargo lifts Thursday, November 4th at 6am PT/ 9am ET&nbsp
To explore the latest Serum analytics, visit: https://serum.markets//
To request aleph.im indexing solution, visit: https://aleph.im//indexing&nbsp
To explore Project Serum's offerings, visit: https://portal.projectserum.com&nbsp
&nbsp
About Aleph.im&nbsp
Aleph.im is a distributed cloud platform that provides serverless trusted computing services, file storage, and indexing solutions to replace traditional centralized cloud computing. It provides dApps of any chain instant access to database solutions thanks to its scalable peer-to-peer network and programming language-agnostic interface. For more information visit aleph.im and follow us on Twitter: @aleph_im&nbsp
&nbsp
About Project Serum&nbsp
Project Serum is a liquidity infrastructure protocol for DeFi protocols built on the Solana blockchain. It offers an on-chain central limit order book (CLOB) that gives developers access to matching services and shared liquidity across all protocols built on Serum.&nbsp
For more information visit https://www.projectserum.com/&nbsp
&nbsp
Project Serum Media Contact&nbsp
Peter Padovano&nbsp
M Group Strategic Communications (For Project Serum)&nbsp
646-859-5953&nbsp
&nbsp
Subscribe to the CryptoWeekly Newsletter
Get the top stories, funding deals, technical analysis, cryptocurrency jobs and much more delivered to your inbox, every Monday morning.