November 15,2021
Zeptacoin Listed On BitMart: Exchange Music Rights With Zeptacoin
For those who have an interest in both the music industry as well as the world of blockchain technologies, knowing about&nbspZeptagram&nbspis a must. Zeptagram may be understood as a blockchain-oriented trading platform that allows intellectual property owners to successfully tokenize their respective assets. In other words, whenever an artist would use music to generate some sort of value, money would be distributed to the respective token holders with relative ease.
Zeptagram has therefore managed to gain considerable traction lately and has been making headlines for all the right reasons. As a platform that recognizes as well as rewards both music fans along with the artists themselves for their artistic expression and passion for music, it would make sense that so many have already chosen Zeptagram and continue to do so even today.
Zeptacoin
Zeptacoin's&nbsp(ZPTC) main purpose is to be utilized for&nbspexchanging music rights&nbspon Zeptagram's own music platform. Additionally, there are plans to integrate it with Zeptagram's NFT-platform as well. The cryptocurrency&nbspwas listed on BitMart, a popular cryptocurrency exchange, last month in October.
According to the latest charts,&nbspthe current price&nbspfor Zeptacoin is $0.4. While this is of course nowhere near its all-time high, it nevertheless shows that both Zeptacoin and Zeptagram itself have been able to survive the numerous fluctuations that often occur in the cryptocurrency market. Moreover, the fact that it has also been listed on both Bittrex, as well as the immensely popular PancakeSwap, is further proof of this.
NFTs
Anyone who has been paying attention knows that NFTs (non-fungible tokens) have taken the world by storm. Many celebrities and industry leaders alike have already bought and sold numerous NFTs, and these include prominent figures in the music industry as well.
Zeptagram has therefore gotten involved with NFTs too and has thus&nbsprecently added a section&nbspcentered around non-fungible tokens on its website. Although this new feature is still in the beta version, it has nevertheless drawn in many in and outside of the music industry. You will find new listings, popular sellers, and hot collections all gathered in one place for your convenience.
Although there is still more work to be done, it is nonetheless a safe assumption to make that Zeptagram is one to keep an eye on if you have an interest in music, NFTs, and crypto.
November 11,2021
Contango Digital Assets Partners with MRHB DeFi to Bridge DeFi and Muslim Communities
Today, Canadian venture capital fund&nbspContango Digital Assets&nbspannounced that it will be working with&nbspMRHB DeFi, a decentralized finance platform focused on, &quotbridging the gap between the Muslim Community and the Blockchain world.&quot&nbspThe partnership is set to extend DeFi's opportunities to users who have refrained from participating due to ethical concerns.
With a team of dedicated experts in Islamic Finance, MRHB has built a solution that is Shariah-compliant. It uses smart contracts to standardize the body of rules and principles that adherents must follow in matters of business in order to participate in DeFi in accordance with their beliefs.&nbsp
&quotIt is&nbspsurprising to us that such an important part of the world has not been able to participate in DeFi opportunities yet. MRHB is opening an important door in the Muslim Community for people who wish to benefit from this technology while remaining faithful to their beliefs. We're thrilled to be a part of that.&quot -&nbspContango Managing Director, Mike Grantis.
Contango's investment is a realization of the fact that there is over $3 trillion in liquidity available in this previously overlooked market. More so, the platform built by MRHB is not exclusive to Muslim users. It is designed to encourage its ethos through a user-friendly experience and comprehensive ecosystem of applications that include interest-free lending services and an authentic NFT marketplace.
&quotWe have built DeFi services that solve issues of faith, ethics, exclusion, and complexity. Our user-friendly platform provides equal opportunities to everyone, not only those who share our concern for holding crypto assets that are halal. With Contango's support, we will continue our journey of growth and development within Islamic communities and beyond.&quot&nbsp-&nbspMRHB DeFi CEO, Naquib Mohammed.
By partnering with MRHB, Contango will also provide the platform with additional tools such as expert advice and professional marketing services that will ensure its growth. This includes collaborations with influencer marketing leaders in the blockchain space,&nbspInflux Group.
About Contango
Contango Digital Assets was launched to empower the financial revolution that is presented by blockchain and DeFi technology. It invests in innovative projects from around the world and fosters strategic partnerships with founders who look for more than just capital. Learn more about Contango by visiting the official&nbspwebsite&nbspor following the fund on&nbspTwitter.
About MRHB DeFi
MRHB DeFi is the first ecosystem to offer equal and trusted access to crypto assets, services, and wealth creation opportunities for excluded communities worldwide. Its ecosystem leverages technical expertise and extensive knowledge of how the Islamic ecosystem works to make DeFi available to over one billion potential users. Learn more about MRHB DeFi by visiting the official&nbspwebsite&nbspor following the project on&nbspTwitter.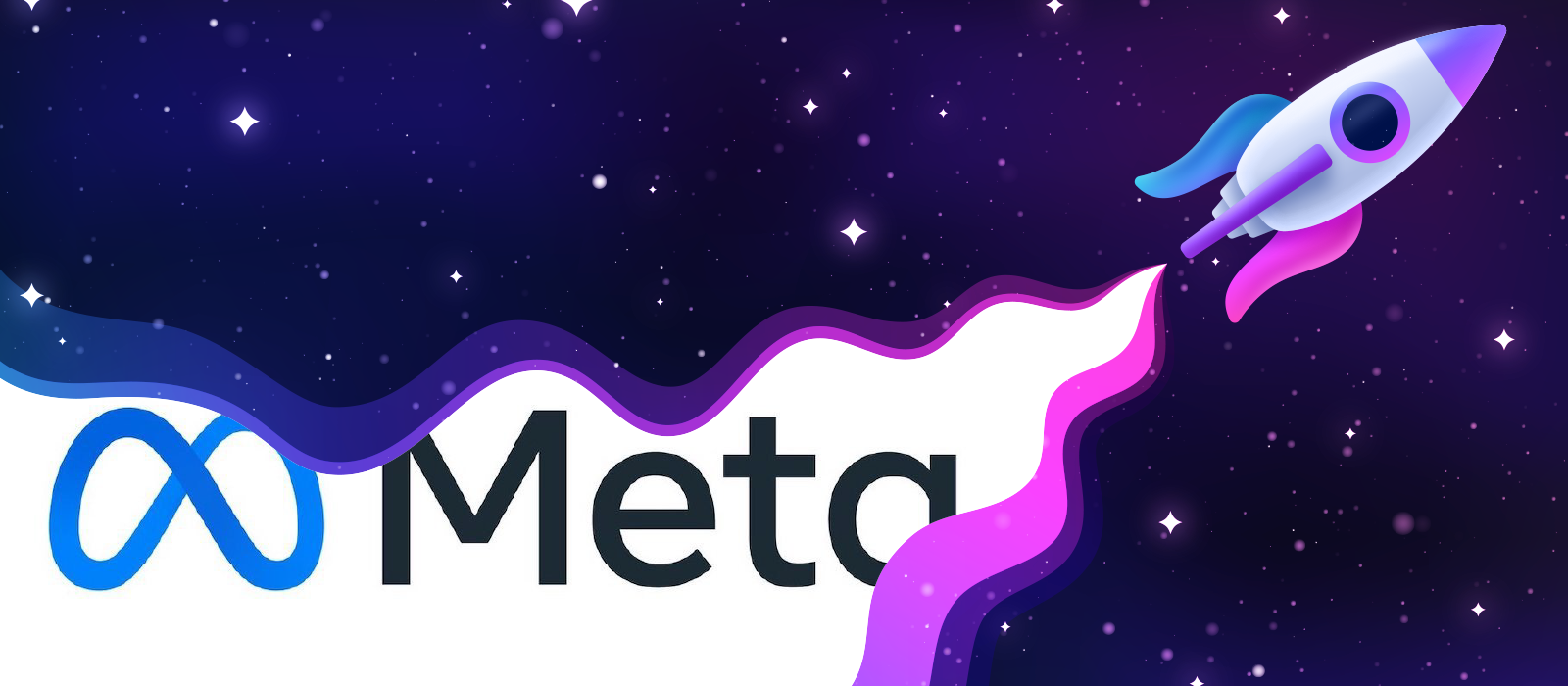 November 08,2021
Meta vs. The Metaverse: The Difference Between Facebook and Cryptos View of the Metaverse
When Facebook rebranded itself as Meta Platforms, it in fact signaled its adoption of the metaverse, which is essentially an immersive digital environment where people may do all sorts of things such as play different games, work, take part in e-commerce, and socialize.
Facebook isn't the first organization to try to enter the so-called metaverse, and it won't be the last either. Nonetheless, its recent decision has created a lot of support for the notion of a metaverse, which has been in the works for a long time. As a matter of fact, Enjin, a blockchain company,&nbsprecently established a $100 million fund&nbspin order to promote certain initiatives in its respective ecosystem which is primarily aimed at establishing a fully decentralized metaverse.
Entering the metaverse
As the cryptocurrency industry is largely online to begin with, it would thus make all the sense in the world for it to adopt the idea of a metaverse. Many in the cryptocurrency community have claimed that a primary objective of this industry is to eventually establish a digital space where individuals would be free to do whatever they like, such as play games and socialize. As it turns out, prominent figures and entities within this space also feel the same way.
Apart from Enjin, Coinbase's stock had risen exponentially following Facebook's announcement. Furthermore, Decentraland's MANA token, which is the project's native currency mainly utilized for the purposes of both purchasing and selling digital space within the metaverse, had recently risen from $0.80 to&nbspa new all-time high price&nbspof over $4.00. This sharp increase was undoubtedly due to Facebook's announcement about rebranding.
Powered by Ethereum's blockchain, Decentraland has long since been working on the possible implementation of a metaverse, and so the interest for such a concept and what it can do not just for the cryptocurrency industry but for our society as a whole has existed for some time now.
What's next?
Despite the interest in the aforementioned metaverse, there is still plenty of work to be done. Still, the future looks bright as was made evident by&nbspAnimoca Brands' The Sandbox, a blockchain gaming platform based in Hong Kong, raising over $90 million as part of a fundraising round spearheaded by SoftBank Group. The investment enables gamers to create virtual worlds and exchange in-game NFTs and is yet another clear indication of the interest in the formation of a metaverse.
The NFT community in particular&nbspis bound to benefit greatly from a potential metaverse. No matter what happens from now, one thing is clear which is that we are definitely entering a new era both within the cryptocurrency and blockchain industry as well as outside of it.
November 08,2021
How RAILGUN Privacy Technology is Helping ICOs and Venture Capitalists
ICOs are a tricky business. You only have to look at the plethora of different launch strategies, vesting schedules, and tokenomic theories to see the sheer complexity young projects have to grapple with. Once released to the public, however, launches often follow predictable paths: an initial spike in the price followed by something akin to a Dutch auction as VCs and possibly developers sell off their tokens at the highest possible price.
Now, though, the innovative privacy tech of the&nbspRAILGUN Privacy System&nbspcan provide new possibilities for future ICOs on blockchains capable of running smart contracts. Let's consider how the system powered by zkSNARKs &ampndash the weird mathematical proofs that Vitalik Buterin himself believes will change the world for the better &ampndash could help ICOs going forward.
Within RAILGUN, transferring tokens from one account to another is entirely private. Allocations to VCs, developers, or other investors won't even show up on Etherscan. Thus, potential investors are less likely to be put off by the presence of competing Venture Capitalists, not necessarily knowing the price previously paid for tokens or investment amounts. The dApp or protocol could negotiate with each early investor on the technical merits of their team and technology should they so desire, with each deciding on a fair price.
Without a&nbspprivacy protocol, the blockchain is also never more than merely pseudonymous. This can be unappealing to VCs, who may have their actions scrutinized, imitated, or even countertraded if they are seen to be selling or accumulating their tokens. VCs and, indeed, developers have just as much right to sell tokens as anyone else in a properly decentralized world, but with investors always being able to see who is selling and when the lack of anonymity necessitates very careful management of held funds. For the owners of promising protocols, which may often require further development and funding, this can even remove a natural funding mechanism, limiting their options.
With the implementation of the relayer network, the&nbspRAILGUN Privacy system&nbspallows completely private DEX swaps to be made. Nobody can tell whether it was a developer, VC or small investor buying or selling. Vesting can be entirely private or even non-existent. The price paid and the final holders will not be public information unless the parties involved explicitly release that information. But at the same time, whether for tax, regulatory or PR purposes, attestations can be generated using Zero-Knowledge Proofs &ampndash to demonstrate, for instance, that the development team has not sold.
I rather suspect that once introduced to RAILGUN, venture capitalists and institutional investors alike might insist new projects make use of this powerful new privacy technology. As the name suggests, information is the most valuable commodity in the Information Age. Hence, being able to protect one's alpha or investment strategy from prying eyes on an otherwise transparent blockchain is an advantage too significant to ignore.
&nbsp
Author:&nbsp Mike Chaffin
November 08,2021
A Match Made in Heaven: Fantasy Sports Meets Crypto Stock Trading
Fantasy trading contests are a fun and exciting crypto trading alternative that allows you to compete on your terms. These contests are based on fantasy sports mechanics and make it possible to double up your investment in as little as 15 minutes. Fantasy crypto has become the latest hit on the market, with millions of people gravitating to such fantasy finance platforms as&nbspStockBattle.
How does StockBattle work?
In StockBattle, you draft your virtual stocks or crypto portfolio and join head-to-head competitions with other participants. The best trader, whose portfolio grows more within a 15-minute contest, gets a reward. All contests are backed by real-time price data. It's a simple concept that you'll feel comfortable with using in seconds. However, you will need to analyze the market and rely on your intuition to create a winning portfolio.
Here is why you should try StockBattle
You get a generous 100% welcome bonus. The platform will match your first deposit up to $50. So, if you invest $20, it means you'll have $40 to join the desired fantasy contests. You can join free competitions to understand how the system works. The prizes involve actual money, so you can use this as a starting point to begin competing for real cash. Check the current trends while choosing your portfolio. The website shows you statistics on each currency that you can include in your selection. That makes it easier to discover the current trends and identify market gainers.
The Contests Occur in Real-Time!
You don't have to wait to see the outcome of a contest. Instead, you can follow the entire session's live chart and see how the market trends move in actual time. Even if you don't win, you'll love the rush you felt during the session.
An Entire Academy Section That Helps You Win
StockBattle wants its competitors to enjoy fantasy finance contests and win. That's why it created an Academy where you can discover solid winning strategies. The academy contains detailed explanations on fantasy finance but also shares tips and insights. For example, you can learn how to read graphs or hunt for undervalued assets.
If that sounds attractive, don't hesitate to&nbspjoin StockBattle today. You can improve your knowledge and test yourself against hundreds of other traders!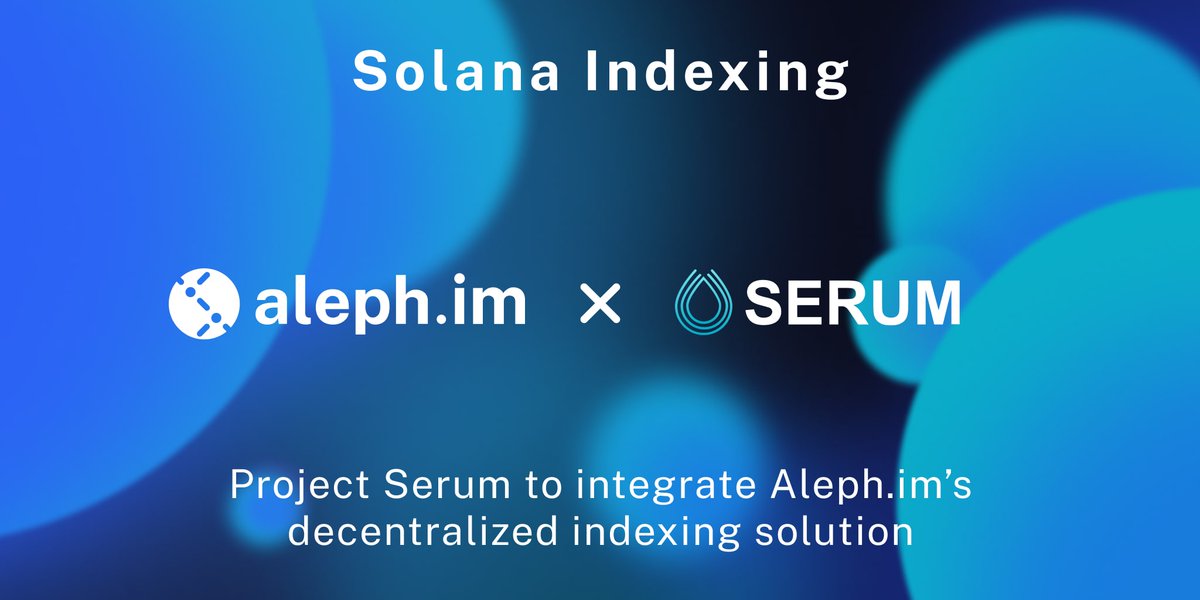 November 05,2021
Aleph.im Launches Serum Markets Analytics
Revealing never before seen DeFi trading data on Solana
Paris - November 4 - Aleph.im, a cross-blockchain computing network, and decentralized indexing provider announced today the launch of Serum Markets, to help surface valuable trading data on Project Serum (Serum), a protocol delivering the underlying liquidity infrastructure to decentralized applications built on Solana's fast and censorship-resistant blockchain.&nbsp
The induction of Serum Markets will vastly benefit Project Serum's ecosystem, allowing Serum to better analyze the enormous influx of data and funds from their various end-users and providing increased visibility for investors into one of the largest players of the Solana DeFi ecosystem. Moving forward, projects will be able to connect to Project Serum's data using aleph.im's technology to enrich the Solana DeFi analytics landscape.&nbsp
Serum is a liquidity infrastructure ecosystem built on Solana with a fully on-chain central limit order book that gives traders and composing projects access to matching services and shared liquidity. At the time of writing, Serum's total value locked (TVL) is $2.42B, making Serum one of the top DeFi protocols on Solana. Until now, trading data from Serum's ecosystem has been noticeably difficult to consolidate. Aleph.im's indexing solution will allow users to access historical DeFi trading data including TVL, trading history (OHLCV),&nbspdaily number of active users, and specific statistics on the makers and takers (PNL, open orders, fees/rebates) for added visibility and insights that can inform better trades. It will also provide additional searchable data on specific market addresses, open orders accounts, and owner addresses.&nbsp
We're excited to collaborate closely with aleph.im on their analytics and indexing solutions for Serum. It's hard to overstate how important this kind of tooling is for ecosystem growth," said JHL, Project Serum contributing developer.&nbsp
Aleph.im offers a solution for projects that currently have to rely on centralized indexing solutions or no indexing at all due to the complexity of indexing on Solana, which requires high costs for physical hardware, unfeasibly fast internet connections, and computing power. Many DeFi protocols on Solana have already benefited from aleph.im's decentralized indexing solutions including Raydium, Saber, and Orca.&nbsp
We're thrilled to extend our indexing solutions and analytics dashboards to Serum, the liquidity infrastructure protocol for dozens of DeFi programs built on the Solana blockchain, to offer users, traders and institutional investors increased visibility into the Solana DeFi ecosystem, stated Jonathan Schemoul, founder of aleph.im.&nbsp
Aleph.im's open API and GraphQL can also be used by anyone to populate the latest trades on Serum into their DApps or research projects. For end-users, Serum Market will provide valuable information, allowing them to make better-informed decisions when trading.
&nbsp
Embargo lifts Thursday, November 4th at 6am PT/ 9am ET&nbsp
To explore the latest Serum analytics, visit: https://serum.markets//
To request aleph.im indexing solution, visit: https://aleph.im//indexing&nbsp
To explore Project Serum's offerings, visit: https://portal.projectserum.com&nbsp
&nbsp
About Aleph.im&nbsp
Aleph.im is a distributed cloud platform that provides serverless trusted computing services, file storage, and indexing solutions to replace traditional centralized cloud computing. It provides dApps of any chain instant access to database solutions thanks to its scalable peer-to-peer network and programming language-agnostic interface. For more information visit aleph.im and follow us on Twitter: @aleph_im&nbsp
&nbsp
About Project Serum&nbsp
Project Serum is a liquidity infrastructure protocol for DeFi protocols built on the Solana blockchain. It offers an on-chain central limit order book (CLOB) that gives developers access to matching services and shared liquidity across all protocols built on Serum.&nbsp
For more information visit https://www.projectserum.com/&nbsp
&nbsp
Project Serum Media Contact&nbsp
Peter Padovano&nbsp
M Group Strategic Communications (For Project Serum)&nbsp
646-859-5953&nbsp
&nbsp
November 03,2021
BTC Media Announces Sound Money Bitcoin Music Festival
The Inaugural festival will be part of Bitcoin 2022 Conference
MIAMI, FL -&nbspBTC Inc, organizer of the world's largest Bitcoin conference, announces the inaugural Sound Money Bitcoin Music Festival a part of Bitcoin 2022. The festival, which will take place at the Miami Beach Convention Center's Pride Park, will be the finale of Bitcoin 2022 on Saturday, April 9th, and feature internationally renowned music artists, Bitcoin, art, food and more. Tickets to the Festival are included with General Admission passes to Bitcoin 2022, but can also be purchased individually through BTC Media here: https://b.tc/conference/passes&nbsp
Sound Money Fest (SMF) will be a celebration of Bitcoin adoption and hyperbitcoinization bringing together the international community through music and revelry. As Bitcoin is for everyone, so too is Sound Money Fest and it is not exclusive to the Bitcoin community. Bitcoiners across the world do not fit into a single mold and neither do their musical tastes. As such, SMF will feature over 17 diverse performances across genres such as pop, hip-hop, k-pop and alternative music. Phase 1 lineup announces:&nbsp
Headlining: Logic&nbsp
Performing: Apashe, Asadi, K. Flay, M&Oslash, Royal and the Serpent.&nbsp
Tickets for Sound Money Fest are available now with festival-only passes starting at $99.00 USD. General Admission passes to Bitcoin 2022 are available and start at $499.00 USD for the entire conference and festival.&nbsp
Bitcoin 2021 saw over 12,000 attendees descend upon Miami and organizers anticipate that number to grow to over 30,000 in-person attendees in 2022. The four-day event will feature an industry day, two general conference days, and culminate in the Sound Money Fest music festival. Founders, C-suite executives, Bitcoin experts, and newcomers to Bitcoin will all unite in Miami around panels, discussions, networking events, live performances, entertainment, giveaways, and more.&nbsp
Bitcoin 2022 Industry Day on April 6th will be where the Bitcoin ecosystem converges with legacy finance, fintech, and energy infrastructure, including content tracks and targeted networking tracks for institutional finance, institutional bitcoin mining, and Bitcoin technical development. Industry Day will host more than 6,000 global industry leaders, 80 speakers, 4,000 companies, and a pitch day serving as a platform for the next generation of Bitcoin startups.&nbsp
Organizers are also offering gratis and subsidized tickets to open-source Bitcoin contributors and students. More details coming soon.
&quotAt Bitcoin 2021, we booed, we cheered, we laughed and we cried,&quot&nbspsaid BTC Media CEO and event organizer David Bailey. &quotThe conference ran the emotional gamut, and our 2022 pilgrimage will do the same. This conference is going to capture the world's attention. Let's show them what freedom, sovereignty, and prosperity really mean. Get your tickets today, and we'll see you in Miami.&quot&nbsp
&nbsp
About BTC Media: BTC Media is a Bitcoin media company that works globally from the heart of Nashville, Tennessee, America's Music City. Here, from their front-row seat in the fast-growing fintech industry, they gather and distribute the information, education, and research that are building the financial systems of the future. Their clients include everyone from tech startups to Fortune 500 financial titans. Like them, they are driven by a vision of money moving faster, cheaper, and more conveniently around the globe of individuals everywhere empowered by financial freedom and security.&nbsp
BTC Media keeps the world informed through products and services that include Bitcoin Magazine, yBitcoin and The Distributed Ledger, the planet's most widely read digital currency publications, along with multi-media educational information and services about financial technology. More information on BTC Media can be found here: https://b.tc/&nbsp
&nbsp
Link to socials:&nbsp
@realsoundmoneyfest&nbsp
@soundmoneyfest
&nbsp
November 01,2021
Ivy League University Starts Accepting Bitcoin as Payment
As cryptocurrency and blockchain technologies continue to become increasingly utilized throughout the world, various educational institutions have thus started to accept Bitcoin (BTC) as a viable payment method for tuition fees.
The University of Pennsylvania's Wharton School of Business made headlines recently when it announced that&nbspit shall be accepting cryptocurrencies such as Bitcoin as payment. The Ivy League institution anticipates attracting countless students each year via such an initiative, as it is indeed the younger generation that has played a vital role in the global adoption of cryptocurrencies. As such, the institute has added a new course centered around the study of blockchain, digital technologies and cryptocurrencies, and the course will reportedly cost $3,800 (all of which can be paid in BTC).
Wharton's relationship with crypto
The Wharton School is among the most prestigious business schools within the entire United States, and its notable alumni involve the likes of Elon Musk, Warren Buffet, and Sundar Pichai. The school will indeed start accepting Bitcoin (BTC) and other cryptocurrencies as payment for tuition before long, but it should also be mentioned that the acceptance will be&nbsprestricted&nbspto the online blockchain, cryptocurrencies, and digital assets program, which will reportedly begin in January next year.
The six-week course is called &amplsquoThe Economics of Blockchain &amp Digital Assets', and it costs $3,800 as aforementioned.&nbspIn order to successfully facilitate the acceptance of cryptocurrency payments, the Wharton School&nbspshall employ the services of Coinbase Commerce, which is the main e-commerce portal of Coinbase.
The business school had also managed to make headlines earlier on in 2021 when it acquired a massive&nbsp$5 million Bitcoin donation. In May, an unknown donor had sent the $5 million, which roughly translates to about 118 BTC. The Wharton School quickly converted the flagship cryptocurrency asset contribution to fiat, a move that had resulted in the institution being given over&nbsp$7 million at today's prices.
Cryptocurrencies and education
Many academic initiatives involving cryptocurrencies have occurred throughout the years. For instance, the Massachusetts Institute of Technology (MIT)&nbspdistributed BTC to its respective student body back in 2014. Numerous other institutions have recently begun to accept cryptocurrency as payment for tuition as well.
It could be argued that as the cryptocurrency industry grows and gains more traction, many aspects of our society will gradually come to adopt a more progressive and accepting perspective towards the new digital asset class. One thing is for sure though, and that is the fact that cryptocurrencies are not going away anytime soon.
November 01,2021
Do Kwon Strikes Back: Sues SEC Over Improper Sopenia
Not too long ago, the&nbspSEC served a subpoena&nbspon Terraform Labs CEO Do Kwon&nbspas he was about to make a scheduled appearance at Messari's Mainnet conference. The Securities and Exchange Commission approached Do Kwon back in May to inquire about the functioning of Mirror Protocol as well as Terraform Labs' relationship with the firm. The CEO willingly sat with the SEC lawyers and answered a wide variety of queries during a five-hour questioning period.
However,&nbspthe CEO is now suing the SEC, claiming that the regulatory body has little to no jurisdiction regarding the plaintiffs. The final straw had in fact occurred in September, when the SEC subpoenaed Do Kwon, issuing some documents and paperwork during Messari's Mainnet launch event while the CEO was still speaking with Terraform's delegates.
Do Kwon Strikes Back
The founder of Terraform Labs is now officially suing the regulatory agency for violating its jurisdiction with the subpoenas. The CEO's complaint disputes the subpoenas, claiming that these were unlawfully given, as well as the agency's inability to maintain the confidentiality of a private investigation into the so-called Mirror Protocol.
Do Kwon is a South Korean resident, and although the SEC's guidelines specify that investigations are to be kept private, the regulator nevertheless issued a subpoena on an event that had nearly 2,000 people in attendance via the &amplsquoCavalier Courier and Process Service'. Employing a &amplsquoCavalier' procedure to confront the CEO in public at a highly anticipated event which was being attended by so many individuals was at best a reckless move, causing social media outrage along with press speculation regarding the encounter in only a few minutes of the orchestrated incident and at worst a clear attack on the cryptocurrency sector by the regulator.
The CEO, who has since gone on the offensive on behalf of the cryptocurrency industry's newest battle with the SEC, has identified a&nbspclear lack of comprehensive understanding&nbspwithin and between regulators as a&nbspmajor issue&nbspthat continues to hinder the progress of decentralized finance (DeFi). The lawsuit additionally highlighted both the exponential growth of the industry and the subsequent resistance against it by various governmental and regulatory institutions such as the SEC.
The Battle Is OnEver since the incident, countless members of the cryptocurrency community have banded together to openly defy the SEC and its alleged authority over the industry. This is not the first time that the regulator had overstepped its boundaries and if left unchecked, it won't be the last either.
Furthermore, the complaint contends that the SEC&nbspviolated its own guidelines&nbspgoverning the management and appropriate conduct of these types of situations. The subpoenas had been delivered in public, and one of Messari's Mainnet's assistants saw the delivery first-hand. This is contrary to SEC policy, which specifies that official matters must be kept secret until declared otherwise.
This lawsuit, therefore, requests that the subpoenas be declared null and void, as well as all damages including legal costs and other remedies, be covered as the court considers appropriate.
November 01,2021
Ontario Teachers Pension Fund Gains Crypto Exposure with Investment in Crypto Exchange, FTX
Ontario Teachers' Pension Plan&nbspinvests in cryptocurrency exchange FTX Trading Ltd, through Teachers' Innovation Platform. FTX, a Bahamas-based crypto exchange recently announced that&nbspTeachers' Innovation Platform (TIP) was one of the 69 investors in&nbspits most recent&nbsp$420-million funding round. After that inflow of support from the funding round, FTX established in 2019, is valued at $25 billion today. This is a bold move for a big, successful, and well-known pension plan, Ontario Teachers'. Worth noting as more big pensions gain access to the crypto markets this momentum increases in velocity.
&ampldquoTeachers' Innovation Platform invests in innovative companies that use technology to help shape new categories," stated Olivia Steedman, managing director at TIP. &ampldquoAs a global technology-driven innovator in the financial sector, FTX fits well with our mandate. We look forward to working with FTX's management team in supporting the continued growth of the company." With new regulation-compliant onramps appearing every day, Pension plans and other investor groups previously not able or considering crypto investments turn an eye to this&nbspexplosive&nbspalternative to their traditional holdings.
The latest funding round will help FTX expand into new markets and develop new offerings. The exchange reports that over the past four months their user base has grown by 48%, and average trade volume is up 75% to $14-billion per day. Very regulation friendly, FTX is interested in establishing the exchange as trustworthy and innovative. They seek to engage regulators and embrace change to improve their offerings to investors. We think that the Teachers' Pension buy-in speaks well to the FTX positioning as the world's most transparent and compliant cryptocurrency exchange.
October 25,2021
ProShares Bitcoin Futures ETF Breaks Record With $1 Billion AUM in Two Days
On October 19th, the&nbspProShares Bitcoin Future's ETF&nbsp(BITO) was approved for trading in the United States. Just two days later it has already amassed&nbspover $1 Billion&nbspin assets under management (AUM), making it the fastest ETF ever to reach $1 Billion AUM in the united states. The record was previously held by the first gold ETF approved in 2004.
BITO went live last Tuesday as an alternative investment vehicle for retail and institutional investors interested in indirect bitcoin exposure. The fund invests in bitcoin futures contracts, rather than actual BTC, and thus price appreciation of the fund's shares may not track the bitcoin spot market price. Many who have been pushing for a Bitcoin ETF were disappointed that the futures ETF was approved prior to a &quotspot&quot ETF. A spot EFT would hold physical Bitcoin instead of merely futures contracts. Many in the Bitcoin space actually look at this approval as a negative for Bitcoin, because it allows more market manipulation by Wall Street and higher prices for consumers.
&quotA futures-based ETF price will not necessarily match the current price of the underlying asset. In most cases, futures ETFs based on commodity assets such as gold tend to underperform physical ETFs,&quot said Mikkel Morch, executive director at crypto and digital assets hedge fund ARK36.
A second offering linked to BTC, the VanEck Bitcoin Strategy ETF (XBTF) has&nbspreceived regulatory approval&nbspto list in the country and is set to begin trading on October 25. This also represents a futures-based ETF.
Regardless of if you believe this is a net positive or a net negative for retail investors, the price of Bitcoin has clearly responded positively to the news. Bitcoin charted new all-time highs of over $67K on the day after the approval was announced.
October 25,2021
Solana Breakpoint is a groundbreaking celebration of everything Solana
Solana Breakpoint is a groundbreaking celebration of everything the Solana community has accomplished, what they've inspired, and for what comes next. Breakpoint is the first conference organized by the Solana Foundation. The Lisbon-based conference will bring together industry leaders, builders, and innovators from around the globe.&nbspThis year, the conference will be held in beautiful&nbspLisbon, Portugal,&nbspfrom&nbspNovember 7th - 10th, and will be broken down into 3 separate tracks.
THE ECOSYSTEM STAGE -&nbspLxFactory
Amazing use-cases and applications.
A 175-year-old textile factory has been converted into a dynamic hub for artists, architects, and creative professionals. LxFactory can host up to 1,900 guests surrounded by restaurants, bars, shops, and street art. This is the home of Breakpoint's Ecosystem stage.
THE GROWTH STAGE&nbsp-&nbspEstufa Fria
Agenda setting discussions and announcements on the future of Solana.
Lisbon's historic botanical gardens span 1.5 hectares, housing hundreds of species of plants. It's also the setting for Breakpoint's Growth stage, where we'll get hands-on with the DeFi, NFT, and other use-cases driving the Solana world.
DEVELOPER TRACK&nbsp-&nbspSUD Lisboa
Hands-on workshops and tutorials with the best devs in the ecosystem.
Sun's out, the laptop's out. With stunning rooftop views over the Tagus river, SUD Lisboa will host Breakpoint's Developer track. Apply to speak on the Developer track below.
Register&nbspHere.
Subscribe to the CryptoWeekly Newsletter
Get the top stories, funding deals, technical analysis, cryptocurrency jobs and much more delivered to your inbox, every Monday morning.